I plan to scan and digitize my collection of old photos for better storage. Naturally, the first question that popped into my mind was, "Does Walgreens scan photos?". I've heard of their high-quality scanning, but I needed clarification on the cost. Now let me walk you through having your photos scanned at Walgreens, the price, output quality of printing documents or pictures at Walgreens, and the most suitable practices for getting outstanding outcomes.
Quick Summary
In almost all its stores, Walgreens offers photo scanning services. Walgreens charges an additional fee for scanning images based on the dimension of the print. For example, the price to scan a 4×6 print is $0.49, while the cost to check an 8×10 print is $1.99. You can bring your photographs to a Photo Kiosk or talk to a store employee to have your pictures scanned at Walgreens. In Walgreens, scanned images are not printed. The digitized pictures, however, are also offered as prints at Walgreens.
How Much Does It Cost To Scan Photos At Walgreens?
At Walgreens photo kiosks, scanning photos is free so you don't need to worry about expense at Walgreens. However, there will be costs involved if you want to print or put the scanned photos on a CD. Walgreens provides photo printing services which begin at $0.35 for an average of 4*6 photos and rise in price according to the print size selected.
A cost of $3.99 per disc must be paid for converting your scanned images onto a CD that will hold up to 999 images. Please see the table listed below for further details on costs.
| | | | | | |
| --- | --- | --- | --- | --- | --- |
| Size of item | Print type | Quantity of In-store pickup | In-store pickup cost/each | Quantity of Mail delivery | Mail delivery Cost/each |
| 4×6 or 4×5.3 | Normal | 1-74 | $0.35 | 1-74 | $0.35 |
| 8×10 | Normal | 1+ | $3.99 | 1+ | $3.99 |
| 4×4 | Normal | 1+ | $0.39 | 1+ | $0.39 |
| 4×6 or 4×5.3 | Normal | 75+ | $0.23 | 75+ | $0.23 |
| 5×7 | Normal | 1+ | $2.99 | 1+ | $2.99 |
| 8×8 | Normal | 1+ | $3.99 | 1+ | $3.99 |
| 4×6 | Collage | 1+ | $0.39 | 1+ | $0.39 |
| Wallets | Set of 4 prints | 1+ | $0.99 | 1+ | $0.99 |
| 4×4 | Collage | 1+ | $0.49 | 1+ | $0.49 |
| 8×8 | Normal | 1+ | $3.99 | 1+ | $3.99 |
| 8×10 | Collage | 1+ | $4.49 | 1+ | $4.99 |
| 5×7 | Collage | 1+ | $3.49 | 1+ | $3.49 |
| 8×10 | Designer | 1+ | $4.99 | 1+ | $4.99 |
| 8×8 | Designer | 1+ | $4.99 | 1+ | $4.99 |
| 8×8 | Collage | 1+ | $4.99 | 1+ | $4.99 |
| 12×12 | Designer | Not available at physical stores | Not available at physical stores | 1+ | $5.99 |
How Does Walgreens Scan Photos?
You can scan your images at any Walgreens location with a photo kiosk. Ask a Walgreens employee for assistance if you need help finding the booth if you can't find it inside the shop so they can point you in the right direction.
Pull and remove the drawer holding the scanner underneath the kiosk's screen.
Place the picture on the scanner with the bottom facing upwards.
Choose "scan" from the drop-down list to see an image preview. You can check the photographs' scanning quality with the help of this preview.
Make any required modifications and rescan the image if you're not content with the orientation.
Choose the correct photo dimensions from the list of choices. The 4×6 size is the usual one.
Depending on your tastes, you can adjust the image's brightness, saturation, and contrast.
To take out any unwanted edges, crop or change the photo.
Hit "save." Once the scanning procedure concludes, you can print the photographs or ask someone you know to help you put them on a CD.
Steps To Get Your Photos Scanned At Walgreens
Buy photo paper-printed copies of the photos.
Ask a Walgreens buddy for assistance if you need it if you bump into any problems.
The CD you have handy can hold up to 999 photos, so save them there.
Is Walgreens Photo Scanning of Good Quality?
Even with different opinions about Walgreens photos, you can find quality photo scans at the nearby kiosk. However, it's important to remember that some post-scan modifications must be made to enhance their quality, notably in color, contrast, and brightness.
Inspecting the scanner's glass for any spots affecting the scan quality is also necessary. If you notice streaks, ask the kiosk worker for a microfiber cloth to wipe the mirror before you continue the scanning process.
I suggest sticking with the standard 4×6 size to improve the high quality of your scans. If you select a bigger print size, your overall scan quality might drop due to more pixelation.
Does Walgreens Print Scanned Photos?
You can print your scanned pictures onto photo paper after Walgreens reviews them.
In addition, after scanning, you can modify the photographs' color, brightness, and contrast to make changes before printing. Also, you can crop the pictures and eliminate any unwanted edges as required.
Tips! How To Get High-Quality Scanned Photos
Keep the Scanner Glass Clean: The scanner's glass usually gathers smudges that might reduce the sharpness of your scanned photos. To fix this, wipe the glass with a cleansing cloth to ensure it is spotless.
Utilize Automated Adjustments: To enhance your scanned photos, make use of the automated saturation, contrast, and brightness adjustments that are offered.
Suitable 4 x 6 Size: For the most outstanding image quality, opt for the regular 46 size. The absence of finer details in the scans might occur from enlarging them.
Additionally, Walgreens makes it simpler to buy stamps if you want to share your pictures with others after obtaining them. Walgreens offers various picture-related services, like help with passport photos and photo printing choices.
It's important to remember that your local Walgreens photo kiosk can turn out high-quality photo scans, although there may be different views about their photos.
Key Takeaways
Most of Walgreens' locations offer photo scanning services. Different prints vary in scanning costs by the size of the image.
The original photo quality defines the level of quality of the scanned photographs. The scanned photos will likely be less sharp and transparent if the originals are old or damaged.
The pharmacy Walgreens doesn't make copies of scanned images. However, Walgreens provides copies of the scanned photographs.
Frequently Asked Questions (FAQs)
Can I scan photos at CVS?
CVS converts your pictures to digital. Each image is cautiously scanned into an electronic JPEG file and shared for distribution and joy.
How many photos can I scan at Walgreens?
At Walgreens, each scanning session facilitates the scan of up to 24 photos.
Can Walgreens scan photos to USB, SD cards, external hard drives, or DVDs?
No. There is no way to transfer scanned photos to different devices, as stated by Walgreens. However, certain employees have reportedly been able to help clients, mainly if the retail space is not crowded.
Do all Walgreens offer photo scanning facilities?
All Walgreens stores with in-store photo kiosks offer photo scanning services. You can find out whether the Walgreens store nearest you scan photos by placing a call in advance.
Can I edit pictures before Walgreens prints them?
Yes, you can edit your pictures for sure. After scanning the image, you can review and modify the brightness, contrast, and saturation. Additionally, you may trim the photo to remove the desired angular features.
Does Walgreens scan documents?
Walgreens Photo Center provides various quality and size options for printing official documents. It gives you free same-day pickup and printing of superior quality.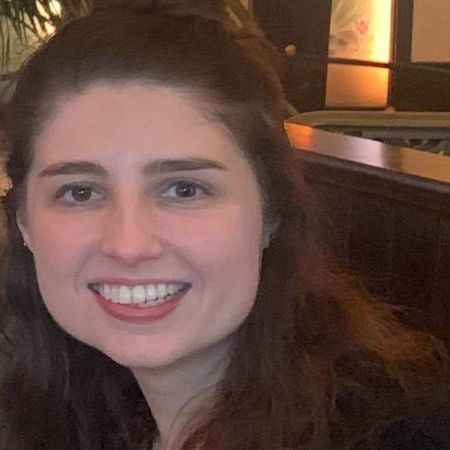 Ashley G. Anderson has than a decade of experience in business strategy and retail industry. She is an expert on the U.S. and world economies. She served as president of World Money Watch, where she shared her expertise on U.S. and world economies, as well as retail industry.