Do you instantly think about Walgreens when someone mentions a trustworthy pharmacy retailer? Ever wondered why? It might be because of their new slogan. "Trusted Since 1901" is a recognizable Walgreen slogan encapsulating the company's longstanding presence and reputation as a trusted healthcare provider and retail destination. As a famous pharmacy retail store in the US, Walgreens has become synonymous with reliability and quality that meets customer expectations!
Quick Summary
Walgreens, a well-known pharmacy and retail store chain, recently changed its old slogan to reflect it's evolving brand image and customer focus. The new motto, "Trusted Since 1901," focuses on its rich history and commitment to delivering high-quality health-related items and services. The company's greeting message, mission statement, and wide range of products demonstrate its dedication to providing quality healthcare and convenience to customers.
Why Did Walgreens Change Their Old Slogan?
Walgreens changed its old slogan, "At the Corner of Happy and Healthy," to their new slogan, "Trusted Since 1901," to better align with evolving retail landscape and its brand identity. Even though the company hasn't specified an apparent reason for this change, it could be to show a solid position in the industry.
With more companies entering the market sector offering the same services, this change in slogan establishes Walgreen's expertise and years of experience. According to Walgreens' COO, Alex Gourlay, the new motto indicates their plans for transformation to match the landscape better.
The previous slogan, "At the Corner of Happy and Healthy," has been used since 2012. It emphasized Walgreens' focus on well-being and convenience. In addition, it highlighted their positioning as a destination for health and happiness. Then the change occurred in 2017 and was driven by the need to reflect the company's expanded offerings and emphasize its longstanding history.
With over 8100 outlets, Walgreens moved beyond health-related products. As a result, the need for a new slogan arose. "Trusted since 1901" aims to communicate a broader message while honoring its rich history and customer trust. Moreover, it shows the company's long-term relationships and delivery of top-quality products. The new slogan expresses that Walgreens has been a trusted healthcare provider and retail partner for over a century.
By emphasizing trust, Walgreens aims to strengthen its customer relationships and reinforce its promise of reliability and quality. Senior discount at Walgreens and its flexible return policy are just a few prime examples of how much Walmart cares about its buyers. It also positions Walgreens as a dependable source of healthcare solutions, offering products for over a decade. Moreover, the new slogan communicates their efforts to improve customer experience by leveraging their deep-rooted history.
Walgreens New Slogan – History Over the Years
The renowned pharmacy and retail store chain Walgreens recently introduced a new slogan, "Trusted Since 1901." This change in slogan reflects the company's evolution, rich history, and longstanding presence in the industry. It also references the company's account by incorporating the year it was founded by Charles R. Walgreen.
The company has brought several changes in design, offerings, and slogans to stay relevant. Throughout its journey, different Walgreens slogans represented various aspects of the brand and their focus at the time.
As Walgreens expanded its product offerings and services, it introduced the slogan "At the Corner of Happy and Healthy" in 2012. It represents the company's commitment to its customer's well-being and convenience. Moreover, by adding "at the corner," Walgreens attempted to position itself as a store accessible everywhere to provide health-related products.
Walgreens is known to adapt to the evolving times quickly. Therefore, with the changing retail landscape, Walgreens quickly tailored its messaging to align with the expanded range of products. The new slogan, introduced in 2017, highlights the relationships Walgreens has built with its customers over the years. It also positions the brand as a reliable partner, delivering consistent healthcare services to its customers.
Why Is It Important For Brands to Have Slogans?
Branding is imperative when it comes to the success of a business. Also, one of the main components is creating a catchy, memorable slogan. So why is it crucial for a brand to have a slogan?
Communicating a brand's message: A slogan serves as a concise statement that captures the essence of a brand. It shares the brand's values, unique selling propositions, and core message to customers in a memorable way. Furthermore, this brand message creates a feeling that customers can associate with the company.
Creating brand recognition: A well-crafted slogan can make a brand more memorable and recognizable. Catchy slogans stay in customers' minds, making them shop for products at your store. In addition, it helps differentiate the brand from competitors.
Establishing brand identity: Slogans are crucial in shaping a brand's identity and personality. They convey the brand's tone, values, and positioning in the market. A carefully crafted slogan can evoke emotions, create a unique brand identity, and differentiate the brand from competitors. It helps in fostering an emotional connection.
Having a concise slogan offers unique benefits. With social media booming, customers who connect deeply with the brand will use these slogans as hashtags. This can create a user-generated buzz that will ultimately benefit the brand.
Building customer loyalty: Given that brands differentiate themselves using slogans and other marketing efforts, customers will associate positive feelings with the brand. These positive feelings will create brand loyalty and attract customers to make repeat purchases.
Stand out in a competitive market: It provides a quick and memorable way to differentiate the brand from competitors. Moreover, a slogan can capture customers' attention and influence their purchase decisions by highlighting the brand's unique value proposition.
To create an effective slogan, brands should keep it simple, catchy, and memorable. Therefore, it is imperative to be creative and ensure that the message pairs well with the brand's identity.
Staying relevant is another imperative feature that your slogan must have that resonates with your target audience. For example, Kit Kat's slogan is "Have a Break." It invites customers to enjoy and associate the delicious flavors with peace of mind.
Do Other Retail Stores Have Slogans Too?
Many retail stores utilize slogans to distinguish themselves and connect with their target audience. Slogans are a standard marketing tool across various industries. They help retail stores differentiate themselves from competitors, communicate their unique value propositions, and establish a memorable brand image.
Walmart
Slogan: "Save Money, Live Better"
Walmart's main aim is to offer products at low prices. This slogan highlights its focus on helping customers save money and improve their lives. It points to the company's promise of affordability and belief that saving money can lead to a better quality of life. The slogan reflects Walmart's positioning as a retailer that enables customers to stretch their budgets and buy more products in the same amount.
Target
Slogan: "Expect More Pay Less."
Target's slogan summarizes its commitment to providing customers with a wide range of products and a great shopping experience at affordable prices. It offers competitive prices to exceed customer expectations. However, Target keeps variety, value, and quality.
CVS Pharmacy
Slogan: "Health is Everything."
As the largest pharmacy chain in the United States, CVS has a famous slogan. It conveys their commitment to improving people's health and well-being.
The company offers a trusted location for customers to access medications and preventive care. CVS is a health-care-focused retailer that offers broad healthcare services to impact the well-being of individuals and communities positively.
Best Buy
Slogan: "Let's talk about what's possible."
As a tech-oriented retailer, Best Buy's slogan emphasizes its goal of helping customers explore technology. It suggests that Best Buy is more than just a place to buy electronics; customers can engage in conversations, seek advice, and learn exciting details about technology offerings. Best Buy is committed to innovation, customization, and facilitating customers to opt for suitable solutions.
Walgreens Logo and Brand History
Walgreen's brand history dates back to 1901 when Charles R. Walgreen Sr. opened the first store in Chicago, Illinois. Over time, the company expanded and became a trusted name in pharmacy and retail.
Walgreens first got its logo in 1901. Over the years, the drugstore chain's logo has undergone several artistic and progressive transformations. In 1951, the company expanded and grew, which forced them to update their logo. The design team changed the grey lettering to red to make the logo more memorable. The grey in the system was changed to red to make it more special.
The design also added the font text: 'The Pharmacy American Trusts' in blue coloring under WALGREENS. Apart from the changes in design, the company also changed its wording from 'Walgreen' to 'Walgreens.' The addition of the 'S' has remained the same.
Today, the Walgreens logo is recognized nationwide. It is simple, has a neat design, and is easy to read. However, the design comes in a cursive style helping the drugstore stand out. Its unique style makes it memorable. The current logo features a stylized "W" and an overall red theme to attract attention. It represents a modern and dynamic image while retaining the company's heritage elements.
Walgreens has created an ever-evolving logo encompassing advertising elements to make it stand out. In addition, the size of the letters is broadened, which helps the company to attain its goals.
Walgreens Tagline Trusted Since 1901
With its longstanding history, Walgreens' slogan and taglines have experienced significant changes to better match its latest campaign and to stay relevant in this dynamic retail industry. Currently, the motto and tagline show the devotion with which the company wants to maintain its relationship and improve customer trust in its product and services.
Numerous factors have made Walgreens' slogans and taglines famous. Some unique characteristics that have contributed to their effectiveness and impact include:
Concise and Catchy: Walgreens' slogans are typically brief and easy to remember. They use simple language that quickly captures the essence of the brand and its offerings. This helps in creating brand recognition and recall among customers. The company utilizes alliteration, rhyming words, and other methods to ensure the phrase is catchy. Moreover, the slogans are concise, eliminating any confusion.
Alignment with Brand Values: Walgreens' slogans align with the brand's core values, such as health, wellness, trust, and reliability. They reinforce the company's mission and positioning in the market, strengthening its brand identity and differentiation.
Consistency: Walgreens have always used taglines and slogans. The company has designed a strong marketing campaign to ensure the saying stays on the customer's mind. They incorporate the exact phrase in their advertising campaigns to deliver a uniform message, be it in-store or through other branding tactics. Moreover, it now has a robust online presence as well.
Create an emotional appeal: to connect with your customers on a deeper level, it is best to integrate emotions into your branding strategy. Walgreens understands this component and evokes positive feelings through its slogans and taglines. In addition, they send a message of well-being, happiness, and trust through their marketing efforts. These effective slogans connect with customers, making the brand more relatable and memorable.
Customer-Centric Approach: Walgreens' slogans often focus on customers and add components dedicated to creating a positive experience by offering convenience and ensuring a positive environment. This approach fosters a sense of loyalty.
What Is Walgreens Greeting Message?
To welcome customers and make them feel valued, Walgreens greeted people by saying," Be well." This simple and inviting greeting reflected the company's commitment to offering its customers a warm and hospitable atmosphere.
Greetings invite customers to explore the store, ask questions, and seek assistance from the helpful staff. However, Walgreens decided to make some adjustments in 2015 that ended the greeting service. T
he company decided to shift its focus to its mission of facilitating customers. This shift aimed to provide a service that supports the slogan. Walgreens wants to build trust that will automatically lead to repeat business.
Instead of verbal greetings, Walgreens now strives to extend the welcoming atmosphere through store layout, signage, and overall customer service experience. The goal is to make customers feel valued and confident in their decision. It will allow them to choose Walgreens for their healthcare and retail needs.
What Is Walgreens Mission Statement?
Purpose, vision, and values make up a company's mission statement. As a major retailer in the pharmacy industry, Walgreens' mission is to aid people across the world to live happy and healthy life.
The company wants to be a loved pharmacy offering health and beauty products. The mission statement reinforces Walgreens' commitment to providing quality products, services, and tailored care to improve customers' lives.
Walgreens wants "To be America's most-loved pharmacy-led health, well-being, and beauty company." It was a purpose statement. However, the company adapted it as a mission statement. This mission statement positions Walgreens as a pharmacy-led retailer and displays its commitment to improving customer health. For instance, the company stocks nutritional supplements and pharmaceuticals and offers healthcare clinics at some locations.
Moreover, Walgreens has a considerable presence in America, focusing on healthcare and improving lives. Walgreens emphasizes its focus on being a customer-centric organization by aiming to provide various products and becoming a prominent retailer in the US. Its mission statement highlights the importance of building solid customer relationships and understanding their needs.
As a pharmacy-led retailer, the company's mission statement signifies its commitment to providing healthcare solutions, including medications and related services. By contributing to the community, Walgreens wants to create a healthy and joyful lifestyle.
What Does Walgreens Sell?
Typically, Walgreens offers an assortment of products and services to cater to the diverse needs of its customers. It is a retail pharmacy store that also houses everyday essentials, making it a one-stop shop for convenience. Here are some of the main categories of products available at Walgreens:
Medications: Walgreens is a licensed pharmacy that provides prescription medications. You can refill your prescriptions and also get consultations if required. The store also has over-the-counter medicines for various health conditions. In some urban locations of the US, Walgreens has an "Express Rx" counter. It delivers fast prescription services.
Beauty and personal care: Customers can get a variety of facial creams, hair-care products, or fragrances from the store. Moreover, the store has a wide selection of cosmetics, products for oral health, and grooming essentials for both men and women. You can skip significant makeup brands and enjoy sales on Walgreens makeup brands such as Rimmel, L'Oréal, and Covergirl.
Health and wellness products: Walgreens carries a range of health and wellness products, including vitamins and supplements, first aid supplies, home medical equipment, mobility aids, and personal care items. You can also avail of a free 30-day return policy.
Grocery: Stock up your pantry with Walgreens' large assortment of groceries. It has a diverse selection of pantry items and canned foods.
 Baby care: Walgreens stocks baby and child care products with deals. This category includes wipes, diapers, baby food, and bath essentials to meet a parent's needs. Moreover, you can combine different values to save on Pampers rather than buying them from warehouses. 
Toys, games, and books: Get ready for a baby shower, birthday, or Christmas by selecting a wide range of toys and games at Walgreens.
Household essentials: Customers can find a variety of household essentials at Walgreens, including cleaning supplies, paper products, laundry care items, pet care products, and small appliances. Furthermore, customers can stack several coupons to get a fantastic deal on Tide and other products.
Convenience goods: Walgreens also offers a range of convenience goods, including snacks, beverages, and travel-sized products. It is a one-stop store for everyday essentials.
Apart from the products mentioned above, Walgreens also offers various pharmaceutical services. You can get immunizations services for children and adults at the store. Moreover, customers can get tested for HIV/AIDS, get screenings for cholesterol levels, and monitor other conditions. Walgreens also offers counseling such as diet and smoking cessation counseling. You can also get photo printing services at Walgreens. Customers can explore the extensive selection of in-store and online products through the Walgreens website or mobile app.
Key Takeaways
Walgreens changed its old slogan to "Trusted Since 1901" to meet the evolving retail landscape and to highlight its commitment to serving high-quality products.
Slogans are essential for brands to communicate their values, create brand recall, and establish an emotional connection with customers. Retail outlets utilize slogans to differentiate themselves from each other.
Walgreens' greeting message welcomes customers to the store, while its mission statement highlights its commitment to healthcare, well-being, and beauty.
Frequently Asked Questions (FAQs)
What is CVS's slogan?
CVS is a major American retail pharmacy company headquartered in Woonsocket, Rhode Island. CVS has incorporated the message in its branding to position itself as a leading pharmaceutical company. The company's slogan, "Health is everything," aligns the news with its goal to deliver innovative healthcare solutions to everyone. Its slogan represents the company's priority to help people by providing top-quality healthcare items.
Did Walgreens have other slogans and taglines in the past?
Walgreens has had various slogans and taglines as part of its marketing and branding efforts. However, all these slogans and taglines were amended over time to align with the company's current evolution. Here are some notable examples:
"The Pharmacy America Trusts" – This tagline highlighted Walgreens' commitment to being a reliable and trusted healthcare provider.
"At the Corner of Happy and Healthy" – One of the most recognizable slogans of Walgreens, this tagline was introduced in 2012. It reflected the company's commitment to customer well-being, convenience, and creating a positive shopping experience.
"Walgreens. Trusted since 1901" – This tagline, which eventually became the new slogan in 2017, symbolizes Walgreens' longstanding presence in the industry and its commitment to being a trusted partner in healthcare.
Like many other companies, Walgreens has evolved its messaging to align with changing market trends, consumer needs, and brand positioning.
Why is Walgreens always on corners?
Walgreens' historical presence on street corners stems from the company's founder. Charles R. Walgreen Sr.'s believed that a corner store is more accessible for customers. The corner locations also offered convenience, allowing customers to enter and exit the store from multiple directions. Like other drugstores, this strategy became a distinctive characteristic of Walgreens stores, contributing to their presence.
What do Walgreens' tagline and slogan convey?
Generally used in advertising and marketing campaigns, the Walgreens slogan highlights brand reputation and identity. Moreover, the aim is to attract new customers who want to shop at a trustworthy retail store. On the contrary, Walgreens' tagline focuses on its long history and the trust earned by the company over the years. The tagline also conveys reliability, innovation, and keeping up with the trends.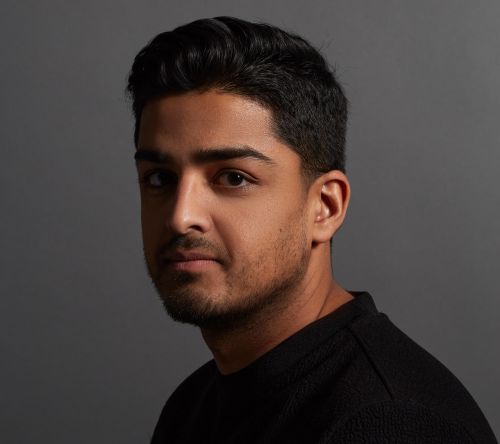 Ali Anees is a professional brand marketer focused on enhancing customer experiences. His focus is on conducting all-rounded research on U.S. retailers and services to provide updated information for our consumers.
He has a background in strategizing and developing marketing tactics for large Consumer Packaged Goods organizations. His understanding of the industry is beneficial when it comes to finding detailed and accurate information for our consumers.