Publix might be a household name in the U.S., but the prices have recently been the center of much criticism! You're not alone if you've ever wondered why Publix is so expensive. Why are the grocery stores charging you more than others? More importantly, is it reasonable to spend more money there? (Don't leave without reading how you can save some bucks when shopping at Publix!)
Quick Summary
Although Publix may cost more than the competing grocery stores, it also offers quality products, exceptional customer service, and other benefits to make the prices worth it. The lack of upfront pricing can be an inconvenience for particular consumers, but Publix's overall shopping experience makes up for it. Target and Walmart, on the contrary, are more reasonable options than Publix if you're seeking to save some bucks. However, you can treat yourself to Publix and save money simultaneously through BOGO deals and coupon discounts.
Why Is Publix More Expensive Than Other Grocery Stores?
Publix is more expensive than the other competing grocery stores due to its quality of products, outstanding customer experience, and other additional services.
As per Glassdoor.com ranking of the top work environments, Publix, an established brand and the go-to grocery store of many Americans, has achieved a valued spot. This recognition highlights the high standards that Publix has defined for itself and its competitors.
Publix offers the best to the shoppers to keep its stellar track record for high-quality goods and excellent customer service. This devotion to excellence and high standards comes with an expense. Therefore, it is priced higher as compared to the other grocery stores. But how is Publix different from its competitors? Let's explore in more detail what differentiates this supermarket giant:
Food Quality
Publix delivers an extensive range of excellent products and necessities and various food supplies. Regarding grocery stores, their price tag usually reflects the quality of what they offer.
You'll find various veggies and fruits at Publix, although you might have to pay a little higher. Even while the combination is remarkable, the overall excellent quality of the products is what projects out. You execute a trade-off by spending more for something that is usually seen as the best.
However, not all items fall under this category. Many intelligent shoppers prefer to visit multiple locations for different products. For instance, you might be worried more about the fruit quality than the finest paper napkins. It's important to realize that higher-quality food may only sometimes turn into healthier choices.
Fruits and vegetables with certifications such as organic, pesticide-free, or non-GMO tend to cost higher than conventional veggies. Nevertheless, whether these attributes lead to healthy choices for your health is a topic of continual debate.
It is noteworthy to see that the costlier fruit has an appealing aesthetic. More giant, flawless, and color-corrected vegetables and fruits are healthier than they are.
Quality Of Bakery Items
Visit Publix, and you'll find yourself at a spot where fans of delis and bakeries can find their state of bliss. Though many grocery stores feature their bakeries and delis, only some are remarkable.
Regarding bakeries, a stocked supermarket bakery provides an array of delicious bread and other baked goods for your home. But Publix shines apart since it can do more than the essentials. The bakery category at Publix earns recognition for its exquisite birthday cakes, which might set you out a fortune in an independent shop.
When you enter their deli, you'll likely be greeted by a beautiful variety of cheese and meats. This makes it an ideal spot for anyone hosting events, searching for snacks, or just someone enthusiastic about making delicious sandwiches.
Shopping for quality bakery items for an event means investing less time in preparing meals and spending more time relishing special moments with those you love. The slightly higher pricing at Publix can sometimes be justified through its commitment to excellence.
Additional Services
In addition to special offers and discounts, seniors also get additional assistance, such as getting their vehicles parked and having their grocery shopping done for them. For seniors who have difficulty moving around or have limited mobility, these additional services significantly simplify their lives.
However, it's paramount to understand that these offerings are not free. Publix needs additional staff to keep up the effective operation of these services. Also, Publix might have to gradually raise prices on certain products to offer significant discounts to seniors.
Extra services might not prove as applicable to those who are not elderly or who do not have elderly relatives. Some customers, especially those seeking to maintain their monthly budget, prefer stores that concentrate on serving singles, students in college, and those with tight schedules or restricted budgets.
Associate's Pay Package
One of the critical factors of grocery store pricing is labor costs. Although you might only notice just a few cashiers at the desk, an entire army of employees works diligently behind the curtains to keep the business running effectively.
In addition to the staff that assists customers in putting their purchases into their cars, Publix hires people in its bakery, deli, and warehouse.
The store differentiates from the rest of the supermarkets mainly because they pay their staff higher salaries. The employees will benefit significantly from this, but Publix will need to raise its prices slightly to compensate for the higher labor costs that it has to manage when it pays its employees considerably.
Other grocery stores might pay the minimum wage to their staff members. This could end up in poor customer service and job satisfaction levels. Therefore, figuring out the perfect balance between cost, accessibility, and service is essential.
Customer Experience
Since satisfying customer expectations is a value rooted deeply in the Publix culture, employees at that store go far above and beyond to ensure that all customers are taken care of.
The checkout counter is one of many locations where exceptional customer service is emphasized. It also takes into account properly organized operations and exquisite hygiene. Moreover, a higher employee-to-customer ratio is preferred, guaranteeing that assistance will always be available.
Stores often prioritize providing excellent client service and quality goods, even though it means charging more for them.
Depending upon what you need, the meaning of the customer experience will vary. It might make sense to go to another store if you only need to grab just one thing and are not particularly concerned about customer service. But at a grocery store like Publix, where employees are devoted to assisting customers, it is helpful for long shopping expeditions or when you must seek informed employees' advice.
Why Doesn't Publix Show Prices?
If you've ever had the chance to go to the Publix website to view how much something costs, you might have seen that only some prices are listed. Customers might find this annoying. However, many online resources might help you to determine the selling price of the product you've been looking for.
It's a well-known fact that customers appreciate clarity whenever it involves pricing. This is particularly relevant for us regarding food shopping because we want to determine our costs before leaving our homes. Whereas most grocery stores are forward with their rates, Publix chooses a different strategy.
The Publix website continues to be a valuable resource for savvy buyers despite the fact there are no online prices provided. You may save time and money by placing orders in advance, preparing lists, and collecting coupons before shopping. So even if Publix does not put all of its pricing on the web, there are still approaches for benefiting from its excellent deals and products.
Most Expensive Items At Publix Stores
I set out on a quest to assess the price of a basket packed with essential store-brand groceries in the thriving town of Jacksonville, Florida. Consider a half-gallon of fresh milk, a serving of creamy plain yogurt, a dozen Grade A eggs, an assortment of spaghetti, a jar of delicious peanut butter, a container of tantalizing pasta sauce, a bag of frozen corn, and a jar of savory tuna. Get prepared for the result now!
The set of goodies is priced at $12.30 at Publix, while it costs $11.62 at Trader Joe's, making it more affordable. Walmart's $9.24 pricing for the same array of products was a real surprise.
Then, I further carried my inquiry to North Carolina to discover exciting data on Publix's pricing. Harris Teeter needed to catch up with Publix providing a 2% savings. On the other hand, compared to the constantly affordable Walmart, the pricing difference grew substantially, as Publix was 20% higher in price.
Is Publix More Expensive Than Walmart?
Publix and Walmart are the two grocery store giants that offer different rates, but it has been noted Publix usually charges more than Walmart's affordable sections.
When we sometimes categorize Publix as "costly," we do it in comparison with less expensive retailers such as Walmart. However, it's essential to consider that expense is subjective.
Between Walmart and facilities like Whole Foods, Publix holds a spot in the middle, close to something like Target. Even if it might be slightly more expensive, it gives you a better collection of products and an improved shopping experience.
Let's look at the reasons for Walmart's cost advantage now. It is common knowledge that Walmart earns from its economic labor and the cost-savings of scale it achieves.
The retailer has grown into a pro at vertical integration, which has helped it reduce expenses. But it's noteworthy that Walmart may only sometimes be the most affordable option.
Is Everything At Publix Costlier Than Other Stores?
Whenever it involves grocery shopping, Walmart's alluringly low prices on everyday essentials are hard to turn down. While Walmart might tempt you with baffling rates on primary food products, an unspoken fact often goes unnoticed: they sneakily put up the cost of other unwary goods.
That's when Publix enters, quietly refuting the belief that it's pricey. They offer various everyday items at discounted and reasonable rates on their essential foodstuffs. Publix consistently surpasses its retail rival, Walmart, when it comes to pricing, whether for electronics, tissue paper, or hand soaps.
So why do many think Publix is more expensive to purchase? You might point to it as an intelligent strategy employed by retailers like Walmart. They create a perception that all of their inventory is on sale by deliberately reducing the pricing of basic stuff, including eggs, bread, meat, and even milk. A clever marketing tactic has led many people to think Publix is priced higher when it is almost the opposite.
Cheaper Alternatives Of Publix That You Can Consider
Walmart: A retail giant that reaches beyond supermarkets, grocers, and department shops and is a mighty competitor. Walmart has successfully established itself as an ideal go-to store for customers on a limited budget due to its extensive range of items that might satisfy your needs.
Winn Dixie: The store is a dynamic haven that can accommodate all your needs for groceries, alcoholic beverages, and prescription medications. You can find a wide range of essentials under a single roof at this single-stop shop.
Target: It effortlessly blends a diverse tapestry of food items, trendy clothing, and advanced technology electronics. From everyday objects to the incredible, Target has nailed the craft of delivering an array of products that addresses all kinds of customer needs and wants.
Despite this, Publix still likes to compete. It competes with renowned competitors such as Whole Foods, Carrefour, and Sprouts Farmers Market. Some of these competitors have rates comparable to the ones of Publix, while some charge more.
To better understand the financial landscape, research displays the average prices for several prominent choices, giving customers some valuable insights:
Pros And Cons Of Shopping At Publix
Pros
Publix offers an extensive range of everyday goods, like clothing, household items, groceries, and grocery-related products.
The pharmacies across many Publix outlets have made it simple for shoppers to fill prescriptions.
Publix delivers plenty of choices that meet the tastes and requirements of its consumers with over 8,500 distinctive brands of products.
For all your grocery specifications, covering organic and gluten-free items, organic baby food, and organic dog food, Publix serves as a one-stop destination.
Your food items are guaranteed to be fresh as they are produced daily at Publix's bread, deli, and meat sections.
Kosher and Halal items are readily accessible at Publix to serve consumers with particular dietary requirements.
When you fill it at Publix's pharmacy, you feel at ease knowing that your medical prescription will be handled by trained pharmacists with more than five years of experience.
Cons
The product diversity at Publix can be limited since it is smaller than most of its competitors, such as Wal-Mart and Kroger.
Due to the store's smaller size, fewer staff members might be available to help customers, which might influence the standard of service delivered.
If you have specific requirements, the staff might not be as responsive as you would like, and the level of service might be slow.
It might be challenging for you to reach an assisting individual if there are difficulties with your purchase or if a cashier committed a mistake.
While online shopping, the need for more extensive product descriptions on Publix's website might make locating the product you're trying to find challenging.
Tips! Save At Publix With Discount Coupons And Bogo Deals
Publix provides plenty of customer loyalty programs, like coupons, allowing consumers to save money.
Customers can plan their grocery trips close to discounts on economic proteins, including stew meat, pork chops, and chicken breasts. Although using coupons can only sometimes result in reduced rates everywhere in the shop, going through the weekly flyers might help!
One more untapped Publix saving tactic is BOGO deals. With these deals, you might get stuff for a complimentary or at a substantial discount.
Buyers often miss out on these discounts since they are only looking to buy a single product. Shoppers can stock their pantries and minimize unnecessary travels to the store simply by taking benefit of BOGO discounts on non-perishable products such as juice and condiments. This spares both money and time.
Rather than just comparing total costs, you should compare rates per item or ounce. Significant items occasionally cost more per piece, although they might seem affordable. Moreover, Publix has a wrong price policy that you can benefit from and claim a refund if you spot that an item has been labeled with the wrong cost.
Key Takeaways
Publix is more expensive as compared to the other grocery stores. But the exceptional quality of its products, outstanding customer service, and additional services make up for it.
Even though Publix doesn't display pricing, the shopping experience is worthwhile. This is due to its exceptional customer service and extra facilities that other grocery stores don't offer.
There are more affordable alternatives like Walmart and Target besides Publix if you want to save money. But you can continue to shop at Publix and keep your expenses down by using BOGO deals and discounts.
Frequently Asked Questions (FAQs)
Why Are Publix Eggs So Expensive?
Long-lasting problems with supply chains following the coronavirus epidemic have been one of the factors leading to the rise. However, the USDA states that the deadliest bird flu breakout in American history is a critical factor in an upsurge in egg prices.
Is Publix More Expensive Than Food Lion?
Compared to Publix, Food Lion provides most store-brand products at discounts ranging from 5% to 36%. The FDA also says that Food Lion delivers a better-quality product. Comparing Publix to Food Lion, you'll have a few more choices.
Is Publix More Expensive Than Kroger?
Kroger is still more affordable when compared to products like bananas, bread, and onions. Also, this comparison between Publix and Kroger is not entirely straightforward to the varying product sizes and accessibility.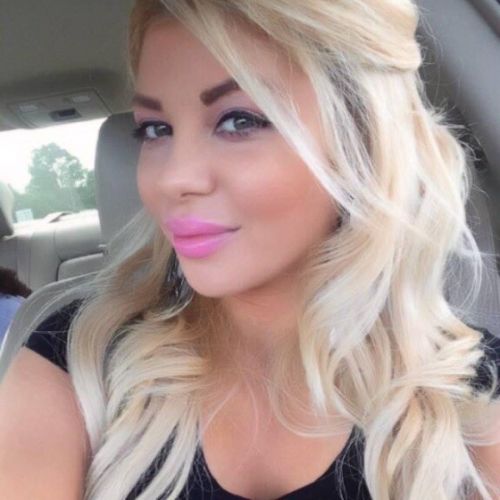 Jeannine Mancini, a Florida native, has been writing business and personal finance articles since 2003. Her articles have been published in the Florida Today and Orlando Sentinel. She earned a Bachelor of Science in Interdisciplinary Studies and a Master of Arts in Career and Technical Education from the University of Central Florida.