Are you tired of overspending on groceries? Do you want to save money without sacrificing the food quality you buy? You're not alone!
According to Consumer Price Index data, the price of food eaten at home has increased by 11.3% in a year. With inflation and soaring meat, produce, and canned food prices, groceries are the most significant expense. However, you can cut costs drastically using strategic planning and practical shopping habits.
Plan Ahead
Do you regularly find yourself throwing out excess items from your house? Preparing a list before grocery shopping will save you this hassle and reduce costs.
With carefully planned store designs and strategically placed items, it is difficult to resist the urge to impulsive shopping. This is where a well-thought-out list comes in handy.
Moreover, creating a list of food items will require you to plan your meals ahead of time. Simply jotting down the list with a pen and paper or creating a digital list is not enough IF you don't follow it.
Choose The Right Store
When it comes to actually doing the shopping, there are a few strategies you can use to save money. Did you know that discount retailers like Lidl and Aldi offer quality products at a lower price point than traditional grocery stores?
Statistics show 50% savings on grocery bills. If you're worried about forfeiting quality for the price, don't be – these discount retailers offer high-quality products comparable to name-brand items.
Apps and Coupons
Whether you like traditional, paper coupons or digital discount codes, using coupons and cashback apps will positively impact your grocery bill. You can quickly discover the best deals on websites and apps like Ibotta and Coupons.com.
You will be surprised to learn how some apps offer cashback on grocery purchases. Although indulging in impulse purchases during discounts is tempting, buying items you don't use is a loss incurred.
Budget Allocation
You can better control your spending or overspending habits by allocating a certain amount of your budget to groceries each week. For example, if you have given $120 for weekly groceries, you must avoid spending more than that.
Browse the Clearance Rack
If you have never checked out the clearance rack, you are missing out on some serious savings! Browsing through the clearance rack can be a great way to save money on groceries as they are often filled with products approaching their expiration date.
These items are usually marked down significantly to make room for new products. Your wallet will thank you for the extra savings when purchasing hidden gems. However, items reaching their expiration date should be used right away.
Comparison Shopping
Conducting some research and checking out which grocery stores have the best deals on which products will help you purchase essentials at lower prices. You can track the costs of the items you buy regularly across multiple stores or look for weekly sales and promotions.
Feel free to try out new stores and brands for the best deals. You may be surprised that a lesser-known store or brand offers excellent prices on your needed products. Even though it will take some time and effort, it will be worth it.
Memberships and Loyalty Programs
Notice how the grocery store you visit frequently has a loyalty program? Sign up for it to get significant savings. Being a member will give you exclusive discounts, a great way to cut grocery costs.
Furthermore, to enhance customer experience, many stores offer personalized deals and discounts based on your shopping history. The store offers discounts on regularly purchased items by analyzing your previous purchases.
Loyalty programs are an excellent way to collect points for each purchase and redeem them for discounts. You can quickly save the moments and enjoy significant savings.
In conclusion, there are many ways to save money on groceries without forgoing the quality and variety of your food choices. You can considerably reduce your grocery bill by executing some of the tips we've discussed, such as planning meals ahead of time, bulk buying, and utilizing coupons and loyalty programs.
It's imperative to remember that saving money on groceries is not about depriving yourself but rather about being mindful and strategic in your spending. You can attain your financial goals with a little effort and creativity. So, start implementing these tips today and see how much you can save on your next grocery run!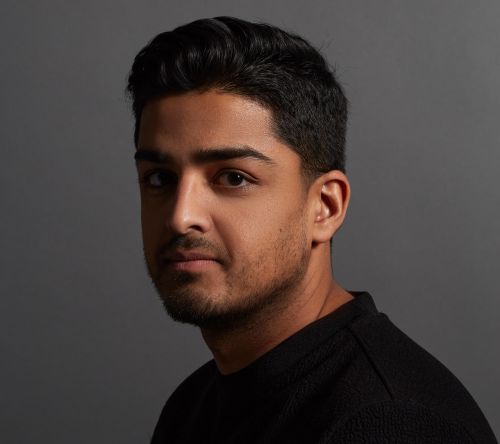 Ali Anees is a professional brand marketer focused on enhancing customer experiences. His focus is on conducting all-rounded research on U.S. retailers and services to provide updated information for our consumers.
He has a background in strategizing and developing marketing tactics for large Consumer Packaged Goods organizations. His understanding of the industry is beneficial when it comes to finding detailed and accurate information for our consumers.