Buying into a franchise offers specialty retailers the opportunity to be relatively independent business owners. They are backed by the support and expertise of an established business.
The biggest downsides of a franchise are the up-front investment required. In most cases, the ongoing royalty payments made to the franchisor. However, those negatives are offset by the greater chance of retail success with an established franchise than a made-from-scratch start-up.
There are currently an estimated 760,000 franchised small business locations, according the International Franchise Association in Washington, DC. And the sector's impact on the US economy is growing.
IFA data released in 2006 reveals that franchises contribute more than $1.5 trillion, nearly 10% of the nation's private-sector economy. More than 18 million Americans work in the franchise sector.
In August the IFA surveyed 17 of the 18 industry categories franchises covered, from food franchises, to services, to traditional retail. It found that franchise growth ranged from 4% to 67%, with only the travel industry suffering a decline.
When considering a franchise, the most important aspect, say franchisees and franchisors, is finding a franchise concept you love. Choose something you can be passionate about, and your customers will catch that enthusiasm.
Guard a Kid Franchising Corporation
Franchises are developed in response to a surging demand for a particular type of product or service. Such is the case with Guard-A-Kid Franchising Corp. in Miami, FL. It is a franchise dedicated to keeping children safe, a topic much on the minds of parents (and in the news) today.
Hossein Kasmai, president and CEO of Guard-A-Kid, founded the company in 2003 and began franchising in 2005. Initially, franchisees were home-based and traveled to schools, daycare centers, karate studios and the like, to run fundraising events while providing child-identification tools to participants.
In early 2006, the company began offering kiosk-based franchises and converting its 50 home-based franchisees to kiosks. Kiosk-based franchisees can make sales at the kiosk or travel to daycare centers, etc. The sponsoring organization earns 10% of every sale, which is typically $15 to $20.
For that price, parents receive two sets of IDs—laminated driver's license-sized cards with a picture and thumbprint—along with a full sheet of 10 fingerprints, a photo, and a CD with all of the child's information in digital format for quick distribution to law enforcement agencies, if ever necessary.
Another approach franchisees pursue is the sponsorship of a child identification event by a major corporation, such as Wal-Mart, or a local community center. Kasmai has found signing up sponsors to be relatively easy.
By year-end, he anticipates adding 20 more kiosk-based franchisees and converting 80% of the remaining home-based franchisees to kiosk locations. The rapid conversion is due in part to formerly home-based franchisees witnessing a double-digit increase in sales once they set up on a mall kiosk. He says, prompting others to jump on the bandwagon.
The kiosk's advantage, says Kasmai, is that franchisees come into contact with parents and school administrators who are out shopping at the mall, who then sign up as sponsors to hold a child ID event.
Kiosk-based franchisees also sell a broad range of safety products, 20 in total, such as a child monitoring service that alerts parents in case their child is lost or hurt, a timer to limit TV watching or video game play, or educational child-safety DVDs created for children to watch.
Becoming a Guard-A-Kid franchisee requires a $19,900 initial franchise fee, which covers the cost of all the needed equipment: a computer/POS system, a weekly planner, sales materials and a start-up package of safety products inventory. There is also an advertising fee of $2,000 to $3,000, but franchisees pay no royalty fees.
Although franchisees must purchase ongoing inventory through Guard-A-Kid, they benefit from the franchisor's economies of scale. Franchisees can purchase very low quantities of merchandise—as few as one item—and still pay the same price-per-unit as franchisees buying 500 or more, says Kasmai. Each franchisee receives an exclusive territory, which is divided by county or zip code, depending on the population base.
Guard-A-Kid franchisees receive training at the company headquarters in Miami and can request additional training on-site at their location, getting help with set-up, if they are willing to cover travel expenses.
Support from the franchisor also includes 24/7 phone assistance, free monthly conference calls with the franchisor and other franchisees, a monthly newsletter, and marketing activities on the franchisees' behalf, including trade show attendance and national advertising for brand-building.
Story of the Bear Mill
Today's consumers, especially baby boomers, don't just want to buy a product when they're shopping. Instead, they want to have an experience, which is just what The Bear Mill is all about.
Founded in 2003, The Bear Mill, Inc., based in Dalton Gardens, ID, currently has 16 in-line and 5 kiosk-based franchisees in malls around the world (US, Canada, Denmark and Spain) that offer shoppers young and old the chance to create their own stuffed animal friend.
The kiosk setup packs in 36 animals and more than 100 clothing items, using the exterior as a display vehicle, says Pat Shirkey, president of franchise services for The Bear Mill.
Buyers choose a favorite animal, stuff it with the help of a Bear Mill employee, and select accessories to personalize their new plaything. The whole process takes 10 to 15 minutes, but since customers can be at different stages of the bear-making process, one worker can service up to five customers at a time. The average customer spends $35 to $39 for a dressed bear, Shirkey says.
Because kiosk "rent is low, availability is good and sales are high," Shirkey expects the kiosk-based franchise program to continue growing throughout 2007. "Business is great. We are just approaching the start of our growth curve."
The company charges an initial franchise fee of $10,000 for a kiosk location.
To get up-and-running, with all the necessary equipment, the kiosk itself, initial inventory, point-of-sale system, and training—franchisees will need an additional $55,000 to $60,000, which includes on-site set-up assistance on opening day.
Inventory purchases are discounted by at least 7% below wholesale for franchisees (the company also wholesales to other non-franchise retailers), with the discount increasing if the franchisee has more than one location.
Royalties are 7% of net sales (after taxes, promotional costs and any discounts), and decline as the number of franchisee locations increases. Territory exclusivity depends on the size of the city, says Shirley, but includes area protection to franchisees and the right of first refusal.
One of the biggest selling points for The Bear Mill, says Shirkey, is that it's a year-round business. And half of all sales are to adults. "In a busy mall, you can do $25,000 to $30,000 a month," he says, or around $300,000 a year.
Healthy Eating
Americans becoming increasingly interested in healthier food choices, the interest in fruit smoothie franchises is rising. One company catering to consumers' growing taste for smoothies is Squeeze Fresh Smoothies in Greenwood Village, CO, founded in 2004.
Squeeze Fresh Smoothies are 100% natural, with no sugar added, and are available in more than 30 different concoctions, including an Exotics line with an acai flavor—a Brazilian palm berry—and Jungle Cherry, which is packed with antioxidants.
Customers can also have various supplements added to their smoothies. In addition to the fruit drinks, the company also has a line of green teas, fresh juices and power bars.
Although Squeeze Fresh Smoothies is relatively new to the specialty retail world—the company has one franchisee on a mall kiosk thus far—plans are in place to add at least five franchised kiosks by year-end, and a cart-based format is currently being tested.
Refreshing smoothies typically sell better in warmer climates, reports Bo Gascoigne, the company's director of marketing and brand development, but the retail location within a given geographic area is even more important.
Franchisees in high traffic venues with a strong daytime population and high visibility perform best, he says.
The cost to become part of the Squeeze franchise organization is $25,000 for the first franchise and $15,000 for the second, with a sliding scale for additional locations. Other fees include a 6.25% royalty on gross sales, a 1% national marketing fee, and 2% advertising fee (which franchisees invest in local advertising).
Franchisees receive the rights to use the Squeeze Fresh Smoothies brand name, recipes, menus and other products. Each franchisee receives five days of training in operations, accounting and marketing at the company's Colorado headquarters as well as five days of on-site training. Equipment, such as blenders and refrigerators costs an additional $15,000 to $120,000, depending on the size of the location.
Franchisees also receive exclusivity rights within the mall and a limited radius restriction. Plus, the franchisor provides location-selection assistance by connecting franchisees to its network of brokers.
Fast-Food Alternative
Another food franchise offering healthier fare is CrepeMaker, in Miami, FL, which offers hungry customers more than 50 different freshly made crepes from which to choose.
Crepes are thin pancakes that can be wrapped around almost anything—from vegetables and meats for meals to fruits, chocolate, and ice cream for dessert. The company currently has six kiosk-based franchisees and expects to have nine in place by the end of the year.
CrepeMaker's initial franchise fee is $25,000, and additional start-up investment needed for a kiosk operation ranges from $81,500 to $175,000, says Dorene MacLeod, director of franchise operations.
The franchise package includes "everything you need to get set up," she says. All equipment, initial inventory, contractor fees, signage, advertising and business licenses, as well as training at the company's headquarters in Miami, is included.
Royalties are 6% of gross sales, and franchisees are required to spend an additional 2% locally on advertising. Exclusivity is granted for the entire mall, when a kiosk is established within an indoor shopping center, and can vary when outdoor strip malls are involved—"it depends on the density and demographics," explains MacLeod.
eBay Services
A relatively new service franchise is Auction It Today, Inc. in Brighton, MI, which gives consumers a way to sell their cast-offs online through eBay.com.
Although there are 193 million eBay users with 575 million items listed annually, there are still millions of people unfamiliar with (or intimidated by) the process of selling items online.
That's where Auction It Today comes in, helping people sell their belongings on eBay in exchange for a percentage of the selling price, which averages around 34%, plus all eBay fees.
The actual process of listing, holding and shipping items does not occur at the Auction It Today kiosk. "The kiosk is a tool to get exposure," says President John Hoose, rather than a location where merchandise is collected.
Instead, franchisees use the kiosk as an attention-getter to get shoppers thinking about what they might have at home that they'd like to get rid of and then make an appointments to have the merchandise picked up, or dropped off at the franchisee's home or office.
In the case of big-ticket items, such as cars, furniture or art, for example, the franchisee can travel to take photos of the merchandise and then type up the listings and upload photos either at the kiosk or off-site, during slow times. "The profit potential is huge," says Hoose.
Another benefit of a mall location, points out Hoose, is that customers are already there. With traditional retail storefronts, "one of the critical problems is getting the customer in the door, but kiosks have the customer base already there—we just have to grab them," he says.
So far, Auction It Today has 80 kiosks, almost all of which are located within other retail stores. Multiple deals are pending for future mall locations, as well as 60 traditional storefronts.
Auction It Today franchisees pay a franchise fee of $14,000, which covers the cost of training, support and mall exclusivity. Equipment costs are an additional $5,000.
Ongoing royalty fees are 4% of gross sales (the auction commissions), with a cap of $1,200 per month. For those fees, franchisees receive on-site training, unlimited phone and e-mail support, and are assigned a designated company representative as well as a representative at eBay.
Seasonal Tax Franchise
Liberty Tax Service, based in Virginia Beach, VA, is a growing franchise with more than 2,000 locations in the US and Canada. Martha O'Gorman, Liberty's vice president of marketing, says franchisees receive the support of a large, well-established company that uses tested and dependable computer programs to process tax returns and has years of expertise in tax preparation.
Most of Liberty's business is preparing individual tax returns and those of small businesses, and the busiest months are, of course, January and April.
Even though the kiosks are open only during the tax season, mid-January through mid-April, all Liberty customers receive corporate contact numbers and office locations where someone is available to help and answer questions year-round.
"We really stand behind our product," says O'Gorman. "People know they can trust us" to file an accurate return and to be available even when the kiosks are no longer up.
Some of Liberty's franchisees are CPAs, while others are new to the tax-preparation business and are looking for an opportunity to break in. "We actually prefer people with no background in taxes," says O'Gorman. "We provide detailed training on how to open and successfully run the business" in addition to how to process tax returns.
Potential franchisees are interviewed and given a one-week training program. "If we see that someone doesn't fit the mold, we are very honest and say, 'This might not be right for you,'" says O'Gorman.
Once franchisees are chosen, they are given a 10-week training program that focuses on tax preparation but also includes topics like work ethic and good customer-service skills.
"Taxes are a very stressful thing for people, we try to do everything we can to make the experience a positive one," says O'Gorman. In most cases, a ready-to-mail tax return can be picked up the next day or even prepared while the customer is shopping at the mall.
Franchisees pay a $30,000 initial franchise fee and 14% royalties. A typical kiosk franchise is staffed by an average of two to three people, the franchisee and two employees who are also trained in tax preparation.
All training, both managerial on how to start and operate the franchise (business management, budget, marketing, etc.) and tax preparation, is included in the franchise cost. "It's fairly easy and inexpensive to get into this business and it can be very profitable," says O'Gorman.
Take Your Pick
With a wide variety of franchises available for specialty retailers today, retailers have the chance to determine which type of franchise fits their needs, in terms of investment required, the potential return on that investment, and how the franchise fits into an entrepreneur's passion.
Some franchises are new to the market, while others have a long track record of success. Investigate each franchise offer carefully before making any investment decisions.
And make sure you'll be happy selling the types of products or services these franchises offer. After all, franchise success often rests on the franchisee's willingness to live and breathe the franchise.
Make sure you have the desire to give your new venture 100% commitment, to increase your odds for long-term success. Download a PDF of SRR's 2006 Guide to Specialty Retail Franchises for further guidance.
Note: This article and the accompanying "Guide to Specialty Retail Franchises" should not be considered advice to purchase any of these franchises. The companies included were surveyed for details on their turnkey offers. However, their responses were not audited or verified by SRR, nor did SRR review the companies' Uniform Franchise Offering Circulars (UFOCs), which prospective franchisees should request and review carefully before committing to a purchase.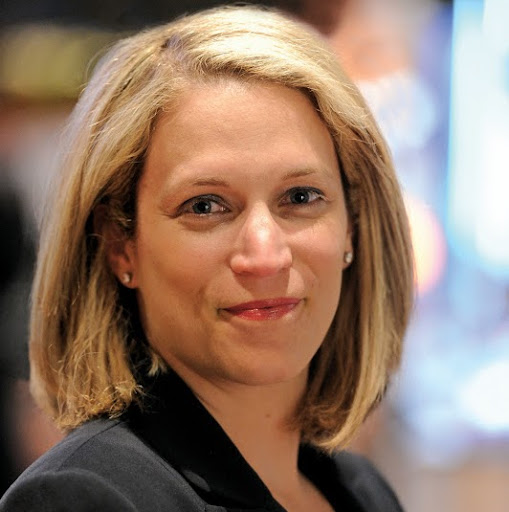 Patricia Norins is a strategic storyteller in the retail industry. With nearly 30 years of experience, she expertly combines innovative marketing strategies and industry knowledge to effectively convey brand stories. Coming from a fourth-generation retailer family, Patricia has a deep-rooted passion for retail real estate and has pioneered concepts such as adding retail to common areas and creating specialty leasing programs. In addition to her professional achievements, she actively mentors and contributes to the community, including co-teaching MBA classes.