The biggest challenge for any entrepreneur is to figure out what to sell. An excellent idea only sometimes pops up in your head magically. So, you need to constantly search strategy to figure out product trends that come your way.
Let's go over six valuable tips for finding hot new products. These tips will give you valuable insights into product research and discovery, despite your level of expertise in selling or from where you are starting!
Follow Consumer Trend Publications
You should keep an eye on the market when developing new product ideas. Following consumer trend publications is one of the strategies to figure out product trends and industries that you might have never realized existed.
You can stay competitive and discover new product trends by using platforms like Trend Hunter and Trendwatching and get information on the most recent trends.
Then going through these portals, you can discover trends in many different categories, including fashion, beauty, culture, luxuries, and much more.
Although these trends are primarily global, I recommend watching out for listings and collections exclusive to regions. Also, you might develop innovative ideas for products that correlate with your target market by merging multiple trends or giving a unique twist on an existing trend.
Find Bestsellers on eCommerce Marketplaces
Amazon, one of the principal online e-commerce platforms for customers, is an incredible source of potential product ideas. You might discover profitable products in several categories by looking over Amazon's bestseller lists.
In addition, you can assess the potential of Amazon products with tools like Jungle Scout that can offer comprehensive details and insights.
Besides Amazon, many product choices are available on other marketplaces like Flipkart, Etsy, eBay, Myntra, and Snapdeal. You can identify market gaps and find unique selling propositions by analyzing the product listings, consumer feedback, and the presence of adverts.
Browse Social Curation Sites
Many product ideas are found on image curation websites, including Pinterest, Buzzfeed Shopping, and We Heart It.
You can determine the interest level in a particular market for products or niches by keeping a tab on trending photos, likes, and curated most popular listicles. These platforms give a visual exploration environment allowing you to discover trends and product prospects.
You can use Pinterest's search tool to explore different niches and refine your product research. Thus, you will know market interest and find possible discrepancies or places for improvement by pinning suitable products and doing further research.
Evaluate B2B Wholesale Marketplaces
B2B wholesale marketplaces like Indiamart and TradeIndia get you in touch with suppliers, wholesalers, and manufacturers immediately. There are lots of possible product ideas available through these platforms.
You can find exceptional opportunities that meet market demands by comparing products accessible on B2B marketplaces with bestsellers on B2C marketplaces.
When you are investigating dropshipping products, I recommend looking at Oberlo. This site is a valuable tool for dropshipping business owners as it features products with high revenue potential and the most recent sales statistics.
Observe Niche Forums
Industry and niche forums are excellent options for learning about novel products and making links with developers, designers, and potential clients. Search for forums in a particular niche that interest you or your target audience.
For instance, the forum Electronics For You covers DIY project ideas for gadgets and consumer electronics.
Reddit is another efficient site with many groups or subreddits focused on various topics. To keep up with the most recent conversations, insights, and developments in your chosen area of interest, you should interact in communities like r/Gadgets.
Ask Your Customers
Existing customers can serve as invaluable asset for suggestions and product ideas. Perhaps that is way e-commerce giants like Amazon spends generously on its customer review panel.
Contact them via survey emails or online polls to learn more about their demands, challenges, and wishes. Their opinions aid in your understanding of the market gaps and the development of products that address some particular challenges.
You might encourage repeat customers and helpful word-of-mouth by offering an excellent after-purchase experience, like quick shipping and responsive customer support. You can also use technologies like Shiprocket for a better shipping process and refine your eCommerce operations for ultimate customer satisfaction.
All in all, it takes effort and extensive research to find the hottest new products. You can find new product ideas with market potential by analyzing consumer trend publications, reviewing eCommerce marketplaces, using social curation sites, assessing B2B wholesale platforms, participating in specialized forums, and contacting customers for feedback.
Remember to cross-reference your research, assess your thoughts, and validate the recognition and practicality of your ideas. With these tips, you can quickly move ahead with your next potential product idea and make it available in the market.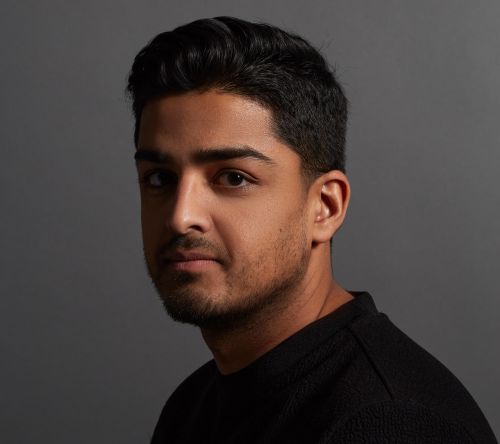 Ali Anees is a professional brand marketer focused on enhancing customer experiences. His focus is on conducting all-rounded research on U.S. retailers and services to provide updated information for our consumers.
He has a background in strategizing and developing marketing tactics for large Consumer Packaged Goods organizations. His understanding of the industry is beneficial when it comes to finding detailed and accurate information for our consumers.