Mother's Day is just around the corner, making it the perfect time to show your appreciation for all the hard work and love given by your mom. Celebrate Mother's Day with your mom and around your family with these exciting deals and freebies! Whether you want to send a gift, take your mom out for brunch or dinner, or give her a relaxing day at the spa, there is a complete list of all the deals for Mother's Day 2023.
Quick Summary
Discount deals on restaurants, spa deals, and sales on jewelry items are quite common on Mother's Day. You do not have to create an account or sign up specifically to avail of these deals, as they are available to everyone but within a chosen time window only. Moreover, some companies around the US also arrange free Mother's Day events to celebrate the occasion with your family without breaking the pocket.
Mother's Day Restaurant Special Deals 2023
Plan a nice meal by giving your mom a break from cooking and cleaning. Many restaurants offer special Mother's Day menus or deals, making it the perfect way to honor your mom. It's a chance to indulge in delicious food and drinks and treat your mom to a special day she will always remember.
Whether you are looking for a sweet treat or a full meal, you will find something for everyone:
If your mom enjoys snacks and sweets, use the promo save15 and order Aunt Ruby's gourmet peanuts. Moreover, Classic raw-shelled peanuts and chocolate peanut clusters are some of their popular delicious peanuts.
In the mood for something a little more indulgent? Baked by Melissa offers a Limited edition Mother's Day cupcake pack with six delicious flavors, all beautifully decorated and perfect for sharing.
Burger King also offers a special deal on the Mother's Day action. You can get four Whoppers, three Hamburgers, and two orders of fries JUST for $30. It might not be the most traditional Mother's Day meal, but it's tasty!
To dive into the delicious sea world, Bonefish Grill offers a special Mother's Day menu that includes classic dishes like Rockefeller Butterfish, Scallop & Shrimp Scampi Filet special, and Old Fashioned Cedar Plank Salmon. Special drinks and desserts are also part of the menu. Also, you can avail of Mother's Day specials from Tuesday, May 9, through Monday, May 22.
For all Italian food lovers, Carrabba's Italian Grill offers a special Mother's Day menu that includes hand-crafted meals and cocktails. Try the Carrabba's Italian Classics Trio or the Johnny Trio. The deal is valid from May 9 through May 14.
Does your mom love a lazy day? Get a large breakfast pizza for $13.99 and treat your mom with breakfast in bed.
This Mother's Day, Cracker Barrel will cook for you—Order All-Day Pancake Breakfast Family Meal Basket for a delicious meal. Moreover, you will receive a free $10 digital bonus card with each order.
If your mom loves ramen, JINYA Ramen Bar is the perfect spot for Mother's Day. They're offering mothers to eat for free. However, it is a limited deal that allows one free ramen per order.
Treat your mom to a refreshing smoothie at Jamba this Mother's Day. With any order under $25, loyalty members will receive 20% off. You can also opt for Tango Oasis Smoothie, a limited-time-only smoothie, by ordering online.
Make Mother's Day extra sweet with a dozen doughnuts from Krispy Kreme. You can get "Minis for Mom", which comes in 16 doughnuts, offering delicious flavors. Avail of free delivery by ordering online or through the app.
Dine at Taziki's for a $40 Grilled Chicken Family Feast special. It is an excellent deal that four people can enjoy. The agreement includes six delicious cookies.
Peter Piper Pizza brings a heart-shaped pizza to express your love for your mom this Mother's Day. Depending on your location, you can avail of this deal for $19 to $21.
Long John Silver's offers a special family meal deal for seafood-loving moms. You can also get a Chicken Plank basket for $6. Complete the meal with a dessert from the Cheesecake, Factory, which has partnered with Long John Silver.
Mothers get to eat for free at Pluckers on May 14. You can treat them free entrée and non-alcoholic beverages. Get a Pluckers Club Membership to receive this deal.
Display your affection by sending a heart-shaped pizza from Lou Malnati this Mother's Day. Pair it with a bottle of wine for $25. The deep-dish pizza can also be bundled with heart-shaped cookies.
Treat your mom to a delicious meal at Miller's Ale House. They're offering a special Mother's Day menu, including prime rib for $15.99.
Orange Leaf Frozen Yogurt
To satisfy your mom's sweet tooth, take her to Orange Leaf Frozen Yogurt. You can get a $6 Fill-A-Cup at any location.
Head to a PJ's Coffee store with Mom and gift her a free 12-ounce hot coffee or cold brew, exclusively on Mother's Day.
Do you want some alone time? Mothers can visit Red Mango and get a $5 Fill-A-Cup at any location.
Are you a pie-lover? Purchase one pie and get 50% off the second one till May 15. You only need to heat up these frozen pies for a fresh and delicious flavor. Remember to use the code mom bog.
Are you craving something light and nutritious? TCBY offers up to six ounces of free frozen yogurt to mothers. You can only avail of this deal for in-store orders.
Mother's Day Dinner Specials 2023 Deals and Offers
Does your mom love the idea of having a family dinner? Here are some special dinner offers you can enjoy on Mother's Day 2023:
If you want an upscale restaurant to celebrate Mother's Day, visit Fleming's on May 13th and 14th. You will get a three-course meal with shrimp and filet mignon. You can also purchase a $100 gift card for a $20 bonus.
If you have Speedy Rewards and 7Rewards members, you will get a pizza for $5 from 7-Eleven and Stripes stores. You will get a 16.5% off on Mother's Day. You can have the best lazy dinner with this delicious pizza.
Who doesn't love the wide variety of delicious tacos? Order taco's worth $15 or more to get $3 off from Taco Bell. You can enjoy this discount from May 12-14 when placing an order on Postmates, DoorDash, Grubhub, and even the app.
Does your mom love desserts? Treat her to a nice dinner at White Castle and top it with a free dessert using a coupon. They are offering this deal over the weekend for you to enjoy!
There is no shortage of heart-shaped pizza available for Mother's Day. California Pizza Kitchen offers a $10 bonus card for orders of more than $50.
Make a $5 purchase at Fazoli for a free brownie and save around $4. This deal is available from May 12 to 18 in participating locations.
Dine in at Hooter on Mother's Day to get ten free wings. This deal is only available at the location, so make sure you have a reservation for a memorable dinner.
Get 20% off the entire menu on May 14 at Jet's Pizza. Make the dinner worthwhile by using the code MOM23
Purchase an appreciation meal for your mom and send a free downloadable card with your order. The meal includes eight pieces of Original or Extra Crispy chicken tenders or chicken on the bone.
Want to curb after-dinner sweet cravings? Use the code MOM23 at Marble Slab for a 13.2% discount on round cakes. The deal is available on online orders.
Didn't have time to plan something special for Mother's Day? It's not too late. Make online or in-app purchases for a heart-shaped pizza from Round Table Pizza and enjoy a 15% discount.
Mother's Day Brunch Special Discount
Brunch has become a popular way for families to celebrate Mother's Day. If having brunch is a tradition in your family, then opt for one of the following brunch deals to bring your family together:
Ruth's Chris is an excellent option to splurge on a fancy brunch. They offer a special prix-fixe menu with a starter, an entrée, and a dessert. You can avail of the deal on May 13th and 14th.
Does your mom enjoy brunch and Rock N Roll? Celebrate the remarkable woman in your life by taking her to City Works for a mid-day meal. Experience a special Mother's Day brunch with complementary roses and breakfast classics like Belgian waffles, avocado toast, and burritos. You can give a heartfelt toast to your mom with a "mimosa" flight with four delicious flavors.
Opening early, this upscale steakhouse offers a special three-course brunch menu on May 14 to celebrate Mother. The pre-fixed meals include bone-in filet mignon, smoked salmon and caviar, and lobster frittata. Typically, each entrée costs around $75, but you can save up to 40% with this deal.
McCormick & Schmick's offers a fantastic Mother's Day brunch deal! They're serving a delicious 3-course meal, costing $55, or a holiday prix-fixe for $50 or more. Save around 16-17% on your brunch menu with this deal.
The menu is available all day, so you can also opt for this menu at lunch or dinner, especially if you still need to make a reservation. You can enjoy this deal on May 13th and 14th.
Eddie Merlot's special Mother's Day brunch buffet will delight all moms! They feature a delicious spread, including steak and eggs, French toast, and lobster bisque. You can make great memories at this spot for $72 per adult.
Happy Joe's Pizza & Ice Cream
Happy Joe's is an excellent option for people who love casual brunch. Its special Mother's Day buffet brunch will offer bacon, breakfast pizza, salads, pasta, and much more.
Get a mouth-watering prix-fixe, 3-course meal for $52 this Mother's Day at Eddie V's. Book a spot between 10 am and 2 pm to avoid any hassle. You can also order from its menu and enjoy Mimosas for $11.
Love going to dinner joints? Treat your mom to various brunch foods at the popular diner chain. Its delicious menu includes classic chicken and waffles, bread pudding, etc.
This Asian-inspired restaurant offers a special brunch menu with classic options like avocado egg rolls, chicken and waffles, and sushi rolls. In addition, mothers will receive a complimentary mimosa or glass of wine.
Do baked goods take you down memory lane? This charming French cafe serves a special Breakfast & Brunch bundle that offers homemade quiche, brioche French toast, and baked goods from May 3 to 17th. Remember to indulge in one of their delicious pastries or macarons for dessert!
Check out STK Steakhouse for a more upscale Mother's Day brunch experience. They're offering a special brunch menu featuring classic options to wagyu specials. Remember to try out their signature cocktails or mocktails!
Make a reservation early, as these specials tend to book up quickly.
Other Deals and Freebies Available on Mother's Day 2023
Remember, Mother's Day is about showing your mom how much you love and appreciate her, so don't hesitate to splurge and treat her to something special! Several deals can opt for to express love:
Birthdate Co – Customization is the key to an excellent gift. Birthdate Co offers a 15% discount on Mother's Day bundle with a birthdate pendant and candle.
Ancestry – Learn more about your family and its roots by availing of 30% on Mother's Day.
Mrs Fields – Cookies add the perfect sweetness to a love-filled holiday like Mother's Day. You can get up to 50% off on select cookies at Mrs Field.
Edible Arrangements – Regular flowers are dull. Let Edible Arrangements design a bouquet of food. You will receive around 30% off using the code 20MOM at checkout.
Nordstrom – Jewelry, clothes, and shoes are a woman's best friend. Get up to 65% off to buy the perfect gift for your mom.
La Jolie Muse – Want to get a last-minute gift? Check out the offerings on La Jolie Muse and avail up to 35% off of various facilities.
Fitbit – Mother's Day Sale just got better. You can enjoy up to $50 off on select gifts. Also, receive free 2-day shipping.
PrinterPix: Custom mugs, T-shirts, and similar merchandise can be purchased from PrinterPix on Mother's Day.
Frederick's of Hollywood: Sale items can be bought for up to 80% off for moms who love to dress sexy.
Sur la Table: Kitchen accessories and cookware is loved by moms who enjoy cooking. Get up to 70% off on cookware.
1800Flowers – Gifting flowers to our mothers on Mother's Day is a beautiful way to express our emotions and make them feel special. You can save 40% on flowers.
Photobook – If you want to give a sentimental gift, get 50% off on photo gifts.
Cheryl's – Cookies are an excellent gift option for Mother's Day. You can avail 20% off when you spend $50 on Mother's Day.
Macy's – Handbags are one of the best current choices. Get deep discounts at Macy's on Mother's Day.
EyeBuyDirect – Is your mom too lazy to get a pair of new glasses? Get 20% off on frames and 30% off on lenses.
Mother's Day Special Spa Deals
Mothers, with their unconditional love, fail to prioritize themselves. Spa treatments can be a rejuvenating experience for the mind and body and can help reduce stress and tension. It is the best gift for mothers who work round the clock.
Let's look at some of the best spa deals in 2023:
Gifting your Mother a spa deal on Mother's Day is a great way to show her that you care about her well-being and want her to relax and unwind. Massage Luxe offers a 90-minute massage with a VIP facial or two add-ons for $99.
Help your mom relax, rejuvenate, and indulge in much-needed pampering at Massage Envy. This is an excellent deal as it offers a buy one, get one free special for 60 minutes. You will get customized facial sessions.
Are you looking for a thoughtful Mother's Day gift? LaVida Massage has got your back. The deal offers a free $25 bonus card when you purchase $100 in gift cards.
Encourage your mom to take some time for herself by gifting a relaxing facial. Get her a facial gift card from Hand and Stone. The deal includes $20 off their new one-hour facial and $10 off their massage gift card. I want this Mother's Day to be extra special. Get both deals.
Treat your mom to a lovely pampering session with a deal from Massage Heights. The package includes hot stone therapy, a 90-minute massage, and a limited-time offer of foot scrub. Best of all: you will get a $25 promo card when you purchase this "Mother's Happiness" Gift Card.
Mother's Day Offer For Discounts on Jewelry
Jewellery is a timeless and classic gift that can hold a special place in a mother's heart for years. It's a way to show appreciation for the sacrifices and dedication that mothers make every day. Whether you are looking for stud earrings or birthstone jewelry, there is a deal for all:
Kendra Scott and Kay's Jewelers – Looking for a heartfelt way to show love and appreciation towards your Mother? Get up to 50% off on jewelry for Mother's Day.
Zales – Jewelry is a tangible way to express love and gratitude. Avail 40% on jewelry, from engagement rings to fashion pieces.
Carolyn Pollack – Match different jewelry pieces with your mom's personality from Carolyn Pollack. They generously offer 70% off at Carolyn Pollack and free shipping on orders over $100.
Other jewelry options and deals – Bring joy and a beautiful smile to your mom's face with unique, sentimental jewelry. Brands like YFN, JTV, Pandora, Helzberg Diamonds, and Effy Jewelry offer up to 15-30% off on Mother's Day.
Mother's Day Gift Card Deals
Want to give a gift that your Mother can avail on her own? Send her a Mother's Day gift card. Show your affection and make her feel loved:
Einstein Bros: This popular bagel chain offers a Mother's Day deal where customers will get a $50 Amazon gift card on $500+ orders. It is a fantastic deal if you are hosting a big event for Mother's Day.
IHOP – The International House of Pancakes is offering a $5 bonus coupon with a $25 gift card purchase. This deal is available both in-store and online and can be a great way to give mom a tasty breakfast or brunch while giving her the flexibility to choose when and what she wants to order.
Bar Louie – This trendy bar and restaurant offer a $5 return on every $25 spent with a Bar Louie gift card. You can also receive $30 on a $100 gift card for your mom.
Applebee's – Looking for a quick gift to celebrate Mother's Day? Buy a $50 gift card from Applebee's and get $10 for your next visit.
Fogo de Chao – Buy $125 worth of Fogo de Chao and get $25.
Auntie Anne's – This gift card offers the best pretzel deal. You will get 50% off on drinks and pretzels. Moreover, you will get a free original or cinnamon sugar pretzel on the purchase.
Cinnabon – Treat your mom to a delicious cinnamon roll. Get her a $25 gift card to avail $5 back.
Carvel – Celebrating Mother's Day with something sweet never gets old. Carvel is giving $5 off on its round cakes from May 2 to 14th. You must purchase a $25 gift card to avail this opportunity.
Bubba Gump Shrimp Co. – Running out of gift ideas? Get a $50 gift card and receive a $10 rewards card.
Schlotzsky's – Schlotzsky's Rewards members can enjoy BOG cinnamon rolls added to their account from May 12 to 14th. Mother's Day gifting is much easier with a $25 gift card to receive a $10 reward.
GrubHub – Delivery services are so convenient. Gift your mom a $50 Grubhub card, and you will get a $15 digital gift card for yourself.
TGI Fridays – For every $50 gift card from TGI Fridays, you will receive a bonus in cards of $15.
Cheesecake Factory – Cheesecakes are delicious and are much loved. Purchase $50 worth of Cheesecake Factory gift cards. You will also receive a $10 bonus eCard. The deal is valid for dine-in, pickup, or online orders.
Free Mother's Day Events
Want to make your mom feel special, but you are low on cash? Don't worry! There are several fun and budget-friendly ways to celebrate. Check out these free Mother's Day events happening across the US:
This festival has something for everyone, with special activities for mothers. You can shop for local art; kids can make a card for their mom at the kid's corner. Mothers will receive free flowers at the front gate. You can also enjoy a massage from Five Branch Health and Wellness. Visit the event between 8.30 am to 1.30 pm.
Showcasing local artists, this outdoor event is free for the public. To celebrate Mother's Day, this free event will have live music, homemade muffins, and mimosas for our guests. The event will be held between 11:00 am – 5:00 pm.
Splitz Bowling Mother's Day Celebration
All the sporty moms can bowl for FREE. If your Mother loves bowling or has a competitive streak, then celebrate her day at Splitz Bowling. This special event is designed for mothers to enjoy from 12:00 – 11:00 pm.
If your mom loves to stay active, consider taking her on a bike ride. Going on a slow-paced bike ride will be a fun and memorable experience. This 3.5-mile ride will begin at Anita Purvis Nature Center at Crystal Lake Park and ride to BakeLab to enjoy treats and drinks.
To show appreciation and thank your mom, you can register here for a free-of-cost flower giveaway event. Join Lowe's for giveaways and fun activities. However, keep in mind that, although Lowes offers a splendid price match policy, you can not avail of it on any discount offer.
Bring your Mother to Blackadder Brewing for her special day. Giving your mom a beer is much better than flowers. Mothers can enjoy a pint or a signature mimosa. Local jazz groups will be playing music for entertainment.
Nature-seeking mothers will love taking a walk around the Kanapaha Botanical Garden. Mother will enjoy and smell beautiful flowers for FREE on this particular occasion. However, any accompanying adult will have to pay $10.
Key Takeaways
Plan ahead and make reservations early for popular Mother's Day brunch and dinner to celebrate and honor moms.
Famous Mother's Day deals and freebies include restaurant specials, spa packages, jewelry discounts, gift card deals, and free events.
No matter your budget, there are plenty of options to make your mom feel special and appreciated on Mother's Day.
Frequently Asked Questions (FAQs)
Do I need to make reservations for Mother's Day restaurant deals?
Yes, it's better to make a reservation in advance for the restaurant that your Mother loves. You want to be returned and satisfied and take advantage of amazing deals. Mother's Day is busy, and restaurants are packed. Making a reservation will show your genuine affection and effort for your mom.
Are there any Mother's Day deals and freebies for online shopping?
You can find numerous online retailers offering Mother's Day deals and promotions. Perks or deals may include free shipping, discounts on certain products, and complimentary gift wrapping.
Do Mother's Day deals come with restrictions?
Yes, many deals and freebies may have restrictions or limitations, such as specific days or times they're available, limited quantities, or exclusions on specific menu items or products. Read the fine print before taking advantage of any deals or freebies.
What is the most popular Mother's Day gift?
Statistics from 2022 show that flowers were the most given Mother's Day gift. Then chocolate was ranked second. Some short presents include gift cards, jewelry, dinner, or a spa day.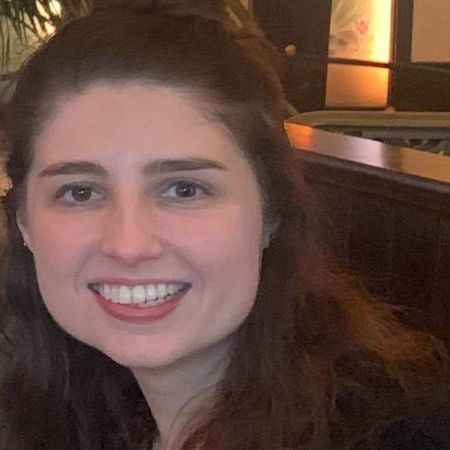 Ashley G. Anderson has than a decade of experience in business strategy and retail industry. She is an expert on the U.S. and world economies. She served as president of World Money Watch, where she shared her expertise on U.S. and world economies, as well as retail industry.