Jack-o-lanterns, inflatable characters, and skeletons creatively decorate the street and houses as October approaches. Celebrated globally, Halloween is now enjoyed by children and adults alike.
According to the National Retail Federation, women spend $76.92, while men are expected to pay $96.13 on décor, costumes and purchasing candy. Adults spend a significant chunk of their income on this holiday, from themed events to dressing up their pets and buying remarkable costumes.
Over the years, Halloween shopping patterns and trends have seen a rise. Surpassing $10.1 billion in 2021, this holiday's expenditure was expected to reach $10. 6 billion in 2022.
These numbers clarify that even hardships such as COVID will continue customers to celebrate their favourite holiday. As Halloween's popularity increases, a significant chunk of the population will search for creating tutorials, inspirations and products that can help them stand out.
The spooky spirit of Halloween presents an opportunity for retailers to drive sales and increase customer engagement. Investing in decorations and costumes for this holiday is a lucrative business opportunity, allowing retailers to gain a more significant share of a shopper's mind and wallet. By stocking the right items, retailers can drive traffic to their stores and create a memorable shopping experience.
Let's look at some factors that have increased the demand for Halloween-related products and how retailers can enjoy booming business during the holiday.
Planning for Halloween Demand
Forecasting Halloween demand is crucial for retailers who want to maximize profitability on this festive holiday. Retailers who successfully anticipate the market will enjoy increased sales and extraordinary profits.
On the contrary, retailers often need help overbuying Halloween inventory, leaving them with excess stock on 1st November (after the holiday).
Overstocked or excess inventory might be a setback initially. The excess inventory can pose a remarkable opportunity by strategically storing and selling unsold stock in the following year.
Costumes and decorations sold on Halloween have a cyclical nature. It implies that decorations and costumes can be sold next year.
These decorations might be in demand during the year and be sold as fall décor. Moreover, the purchase cost of the same products is bound to increase owing to rising inflation.
Retailers can maximize their profits by stocking Halloween-related products and selling them at a higher rate the following year during the holiday. Lastly, you can put the Halloween stock on shelves before other retailers, giving you a competitive edge.
Exclusive Halloween Product Offerings that Align with the Business
Every retailer would want to get a piece of the profits during the holidays. However, not all retailers enjoy a direct connection with Halloween. This makes it difficult for them to choose spooky products that align with their current business offerings.
Identifying what a customer is looking for and which of the business elements align with the holidays is imperative. For instance, as a home décor retailer, you might be better off selling decorations than investing in costumes.
Once you identify the exclusive offerings that will create profits, you can deliver them in a relevant and creative way. Makeup brands like MAC and NYX Cosmetics find making campaigns straightforward and providing products that hit the right market.
For example, makeup brands can launch a dark eye shade or a bold lip colour on Halloween. Moreover, it can partner with artists to create distinctive makeup looks.
If a retailer deals with unique items, they can collaborate with local artists or designers to develop one-of-a-kind things, thus attracting collectors to their store.
Neighbourhood Competition
Halloween is all about showing creativity and being the scariest. Competitive individuals take part in neighbourhood competitions with specific criteria. These competitions significantly impact Halloween sales.
Seeing a neighbour's elaborate Halloween décor can ignite a competitive spirit and a desire to beat one another, making them invest in different spooky products.
Competitive homeowners will spend additional money on high-quality decorations, props, costumes, and accessories to create show-stopping displays. It will directly contribute to higher sales for retailers offering Halloween products.
Additionally, these competitions can become annual traditions. Retailers can capitalize on this by attracting a loyal customer base. These shoppers will return year after year to purchase high-quality Halloween-related products.
The tradition of neighbourhood competition creates a consistent demand, ultimately benefiting the retailer.
Creating Memorable Experiences
Retailers can utilize Halloween as an opportunity to create memorable experiences. To stand out, brands must bring creativity and produce imaginative marketing campaigns that will WOW their customers.
By curating immersive shopping environments or engaging activities, such as hosting themed events, retailers can enhance the overall Halloween experience.
Brick-and-mortar stores can creatively transform into beautiful Halloween destinations, such as haunted houses, or decorate the store to create excitement. Retailers can also add music and lighting to enhance the effect.
Moreover, retailers can organize costume contests or pumpkin-carving competitions to generate buzz. Similarly, food and beverage companies can create bloody cocktails or Halloween-inspired recipes to demonstrate a holiday spirit. It will naturally bring new customers to their business.
Lead Generation
Businesses can leverage social media platforms to market their offerings. Creating visibility for customers is an easy way to sell your product. The best way is to generate unique content on Instagram and Pinterest.
The majority of individuals browse through Pinterest for costume and décor ideas. Retailers can redirect traffic to their stores by linking Pinterest posts to their company's website. In addition, brands can create tutorials for Halloween-related projects.
They can use their products to showcase their use during this holiday. Creating spooky, magical, or fascinating content will bring outstanding results.
To Wrap It Up
Halloween retailing is a thriving industry driven by increasing popularity and a desire to stand out. Retailers can implement various strategies to increase sales and customer engagement during the Halloween season effectively.
Strategic inventory management, creating magical experiences and picking the right products or activities will give you a good holiday season.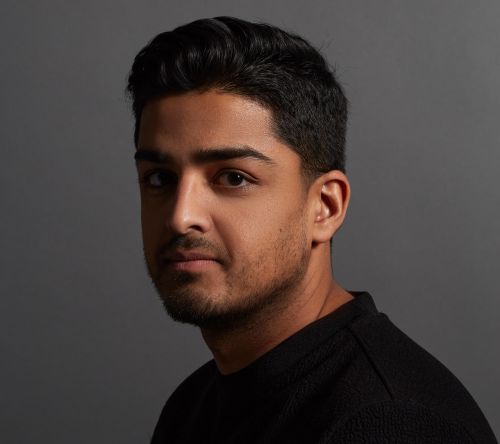 Ali Anees is a professional brand marketer focused on enhancing customer experiences. His focus is on conducting all-rounded research on U.S. retailers and services to provide updated information for our consumers.
He has a background in strategizing and developing marketing tactics for large Consumer Packaged Goods organizations. His understanding of the industry is beneficial when it comes to finding detailed and accurate information for our consumers.