It's no secret that small businesses are the lifeblood of any community. They bring unique products and services, provide employment opportunities and help to create vibrant communities.
However, the current challenging economic climate makes it difficult for SMBs to survive and compete with big retail chains. Typically, small-medium business owners are worried about rising inflation, economic recession, and delays in the supply chain.
Walmart, Amazon, Target, Costco, and Meta are some of the biggest players in the retail industry. Fortunately, these large retail stores recognize the value of small businesses and are actively devising plans to support them.
Walmart – A Leader for Small Businesses Support
Walmart has always supported small businesses, and they're constantly finding new ways to help them thrive. The company has committed to buying $250 billion in products made, grown, or assembled in the US by 2023. The initiative is intended to support local businesses and boost the US economy.
Moreover, they are constantly investing in technology to facilitate SMBs to manage their operations efficiently. Walmart Marketplace Connect, a new service, helps businesses manage their orders and inventory. The company also offers training and mentorship programs through its Walmart Academy.
For May, Walmart will host an insights-focused webinar and special Walmart Business+ benefits. The webinar will offer tips and address issues faced by SMBs, allowing them to improve their business.
Businesses that buy Walmart membership this month are in for great rewards. A $50 gift card, spend analytics, and free shipping are some perks that can be enjoyed.
Costco – Helping Small Businesses Thrive
Costco, a retail giant, is known to have a long-standing commitment to supporting small businesses. It focuses on product innovation and sourcing locally in the US, facilitating small businesses to succeed. For starters, Costco places unique products from SMBs, giving these products exposure to a wider audience.
Moreover, Costco has a Supplier Diversity program that connects diverse businesses with Costco buyers. As a result, these businesses experience an increase in sales.
But Costco's support for small businesses continues beyond there. They also offer their members the Costco Connection, a magazine that provides information and advice for effective business performance.
Finally, Costco is dedicated to supply chain sustainability for SMBs. They partner with suppliers to assist them in reducing their environmental impact and operate more sustainably.
Amazon – Game Changing Platform for SMBs
Providing a platform for entrepreneurs and small enterprises, Amazon captures a global audience. For this reason, the company has invested in several initiatives that help support small businesses. Amazon LaunchPad program allows startups to launch their products on the platform.
The retail giant also offers loans through its Amazon Lending program, which provides funding to small businesses. In addition, Amazon supports small businesses through its Small Business Academy, which offers training and resources to help entrepreneurs succeed.
Amazon created the Small Business Accelerator program to offer educational resources and support. Moreover, a new data service called Amazon Brand Analytics gives small businesses insights into customers' buying habits and preferences.
Meta – Providing Platforms for Small Businesses
Meta, formerly known as Facebook, is one of the world's leading social media platforms. While Meta may be known for connecting people worldwide, they're also committed to helping small businesses succeed.
Business Resource Hub is a valuable resource that provides small business owners with tools, tips, and resources. It facilitates them to succeed on Meta's platform by setting up a business page and creating effective ads.
Targeted ads and sponsored posts are another way for Meta to help small ventures grow. These advertising options let businesses spread their brand message to a wider yet targeted audience. It ensures that the product and services reach interested users.
Small businesses can sell their products through Facebook Shops. It allows small enterprises to have an online storefront. Customers can browse and buy items without leaving the Facebook page. Lastly, the company also hosts the Facebook Small Business Grants program, which provides funding to small businesses affected by natural disasters.
By investing in small businesses, big retailers help entrepreneurs grow and contribute to developing stronger local economies and communities. Walmart, Costco, Meta, and Amazon are actively playing a role in growing small businesses and helping them sustain business operations in a volatile market.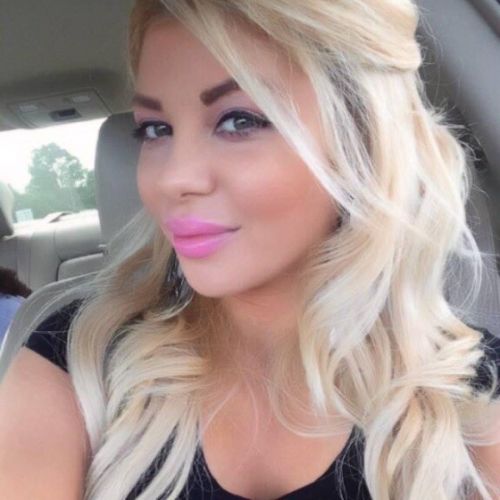 Jeannine Mancini, a Florida native, has been writing business and personal finance articles since 2003. Her articles have been published in the Florida Today and Orlando Sentinel. She earned a Bachelor of Science in Interdisciplinary Studies and a Master of Arts in Career and Technical Education from the University of Central Florida.