The retail landscape has undergone significant transformations in a world reshaped by COVID. Some believe that traditional brick-and-mortar stores are taking a back seat due to the rise of e-commerce and online shopping. If you want to start a specialty retail business, you will experience the pressure of surviving in a highly digital age.
Despite market changes, specialty retail businesses continue to thrive. Visiting a physical store offers a unique and engaging shopping experience that cannot be replicated in the digital space.
Specialty retail stores a luxurious ambiance and the ability to touch and feel the products. Customers crave this immersive experience, so starting a retail business is lucrative.
Identifying Your Specialty And Target Market
The first step in opening a specialty retail store is identifying the niche and the specific product or service you plan to offer. It is a pivotal decision that lays the foundation of all future decisions regarding your business.
When selecting a niche or specialty product, opt for a segment that you are passionate about. Aligning your specialty with your interests will motivate you to offer top-notch products or services.
After identifying your niche, it is essential to conduct market research. This will allow you to gain insights into the industry, consumer behaviors, and existing competition. These valuable details will show the gaps and demand of the specialty product, helping you determine profit potential.
Moreover, the data you will receive will facilitate you to filter demographics and decide the appropriate target audience.
By understanding your target audience's needs and pain points, you can easily tailor your marketing strategies and create a personalized experience. Defining your unique selling proposition can help you differentiate yourself from the competitors and allow you to steer your business operations in the right direction.
Lastly, decide on how you plan to make money from the product. Will you manufacture the product or purchase it in bulk? These questions will aid you in correctly pricing the products and earning a profit.
Craft a Business Plan
Generating a business plan is a roadmap for your specialty retail store and ensures long-term success. After deciding on the item you plan to sell and who your target audience is, address other factors that will impact your store's success.
First, you must develop a pricing strategy that resonates with your offerings. This well-crafted strategy will give you a competitive edge by identifying the main competing factors. With high competition, surviving in the retail segment is only possible if you have a clear plan.
One crucial aspect of opening a specialty store is figuring out the unique problem that your product or service solves. A business plan will allow you to see the gaps in the market and tweak your offerings accordingly.
This plan should also incorporate factors such as funding and marketing methods. In addition, you will also need to research marketing channels that will effectively market your product.
Considering the cost in a business plan will clarify the possible path for your venture. Will you require loans or have enough capital to sustain business operations for a year? These questions will help decide whether opening a specialty store is feasible.
Cover Legal Requirements
Opening a retail store implies that you will be dealing with customers at a physical location. After conceptualizing a business plan, it is vital to select a business structure. It will outline how you will legally set up a business. Retailers will follow the same process when opting for an appropriate legal system.
You can opt for a sole proprietorship if you plan on self-funding a business with minimal customer and staff interaction. This business structure is free to set up but is considered risky as it places liability solely on the owner.
You can start your retail journey as a Limited Liability organization to mitigate risk. As an LLC, retail shop owners can enjoy tax benefits and liability protections.
Retail store owners must register their businesses with the state to ensure legal operations. You can also consider trademarking your logo or name. Contingent upon your offerings, business owners might require permits and licenses.
You can ensure smooth business operations when all your legal matters are clear.
Financial Considerations
Opening a specialty store requires careful financial planning as it will ensure your business's sustainability and success. When opening a specialty retail business, you will need to determine the initial costs, such as purchasing a retail space, equipment, or fixtures.
Creating a detailed budget will give you a better understanding of capital requirements. The average cost required to start a business is $65,000.
If you do not have enough capital in your savings to initiate a retail operation, make sure you evaluate your financing options. You can secure the necessary money for your specialty store from financial institutions through loans or help from family.
Opting for Small Business Administration (SBA) loan given by the government is a smart option as it will cover numerous store opening costs.
You should formulate a business plan even if you want something other than external financial help. Written forms of financial goals will make sharing the vision with partners easy.
Given that the market is volatile, having a contingency plan will prepare for unforeseen events or economic downturns. Setting aside an emergency fund is crucial because it acts as a buffer in case of unexpected expenses.
Find The Right Location
Searching for the BEST retail space is the key to opening a brick-and-mortar retail store. Finding the right location for your business depends on several factors, such as rent or foot traffic.
It is essential to be comfortable with the outlet's location and ensure that the place you opt for brings in business. Whether you purchase a kiosk or lease the property downtown, ensure you are comfortable with the arrangement.
An effective way to determine the right spot for your specialty store is to understand where the customers are. Opening a retail store in a pricier part of the town is not guaranteed to bring in business. If your target audience resides in the suburbs, opening a retail outlet in downtown is an expensive decision.
Although this step seems simple, it should be noticed. First-time retailers might be focused on saving capital, which can tempt them into choosing a cheap location.
If your target audience doesn't reside near the store, it will hamper your profit potential. Awkward store positioning will discourage customers from visiting the store. Consider the costs and benefits of a location when choosing a place for the store.
Choose a Name For Your Retail Store
Your retail store's name will set the brand's tone and create a lasting impression. Moreover, future marketing efforts will revolve around the word or vision of the store. If you want to select a compelling and memorable name, then keep these factors in mind:
Simple and Memorable: Opt for a catchy, distinct name that stands out from competitors. It is best to avoid lengthy or complex words. Short phrases like Apple and Nike stick on.
Meaningful: Choose a recognizable brand name that will have meaning for your customers. This connection can be built over time.
Stay Authentic and Unique: Pick a name that helps you stand out amidst the competition. Try to incorporate the unique aspects of specialty retail business in the title.
Future Expansion: Decide on a name that does not limit when you want to scale your business or add a new line of products.
Even though the business's success does not depend on your chosen name, it is still imperative to put in a little thought when selecting a name.
Store Design and Visual Merchandising
A visually inviting store is bound to attract customers. Creating an appealing in-store experience is crucial as it will help retain customers. The layout and store design will highlight your products and showcase your specials.
Professional decorators can help you avoid "in-your-face" product placements. Retail store owners can create a unique and engaging shopping environment by implementing creative displays and storytelling elements.
Staffing & Inventory Management
You must hire staff to run a specialty retail store, even as a sole proprietor. Hire help who is enthusiastic about your product. Providing training and solid direction to an employee for better performance is crucial.
When hiring staff members, you should check their references. Moreover, retail store owners looking for partners should find someone with the same vision. It will decrease friction when it comes to making business decisions.
Investing in inventory is an essential component of effective business operation. Calculating the amount of stock required can take time and effort. Retail store owners have to figure out the quantities needed at the launch and how to maintain inventory over time.
To avail of lower prices, you can purchase products in bulk. However, you will need proper storage space. The POS system is an excellent inventory management tool.
Exploring Creative Marketing Strategies
Although the physical aspects of designing a store are crucial, branding and marketing efforts are equally important. Branding will differentiate your store and offerings from the competitors, helping your store stay on top of the customer's mind.
Similarly, you can creatively market your product. For instance, you can experiment with pop-up shops to expand your business to a physical store. Pop-up shops open temporarily, allowing companies to move to different physical spots.
Opening pop-up shops enables a business to gauge the market for their products and attracts new customers.
The emergence of social media has opened a world of marketing opportunities. User-generated content, filters, and other engaging activities are helping brands create a unique identity. Engagement is the most significant factor that can lead to success. Try creating marketing campaigns that are creative yet engage your customers.
Prepare an Extravagant Opening
After years or months of conceptualizing your specialty retail store, planning a grand retail store opening is an excellent way to enter the market. You do not have to expend a significant chunk of your capital on the grand opening.
However, making it an event will be worth the cost. To create hype, you can reach out to media outlets. This is a free way of spreading the news. Get your customers excited by creating a sense of mystery before the grand opening.
Highlight the unique offerings to attract new customers who can't wait for you to open a retail store. Some essential tips include:
Timing is everything. Opening a store on Wednesday at 2 pm isn't the best idea. Saturdays are a busy retail day, which makes it an excellent choice.
You can hand out promotional gifts that stand out.
Host a party at a nearby venue or the store
Live music nights or games can engage customers.
Offering discounts during the opening day can excite customers to visit the store.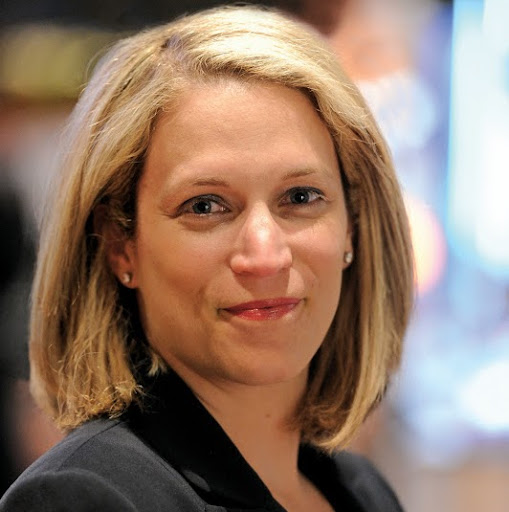 Patricia Norins is a strategic storyteller in the retail industry. With nearly 30 years of experience, she expertly combines innovative marketing strategies and industry knowledge to effectively convey brand stories. Coming from a fourth-generation retailer family, Patricia has a deep-rooted passion for retail real estate and has pioneered concepts such as adding retail to common areas and creating specialty leasing programs. In addition to her professional achievements, she actively mentors and contributes to the community, including co-teaching MBA classes.