American Kiosk Management (AKM) is the world's most excellent owner-operated specialty store. They have had an established position in common mall spaces for the past 20 years and have a wide variety of products to offer.
Their headquarters are located in Nevada, though. Under the competent leadership of Max James and Linda Johansen-James, what commenced in 1997 with just one Metabolife cart has evolved into a niche retail giant.
AKM has had an enduring influence over the industry with its dozens of retail outlets and worldwide expansion.
AKM has happily served more than 50 million visitors, earning over $1.5 billion in revenue for Proactiv. American Kiosk Management runs carts and kiosks in retail and public spaces around the US, Canada, and Puerto Rico.
Fostering Change and Diversification – Progress and Journey of AKM
Linda Johansen-James states, "It's a commonly repeated aphorism that the only constant in retail is the change. This is particularly true for specialty retail, where AKM has thrived by staying flexible and diversifying its range of specialist retail products and services."
AKM continues to evolve according to the market's growing needs. It is utilizing carts and kiosks along with pop-up stores, sponsorships, temporary inline stores, and others.
AKM offers a broad range of services through its management company section. The company is covering real estate site selection, management, advertising, IT, finance, HR, and more. This diversification equips AKM for the next chapter in its defined history.
Specialty Retail Expertise of AKM
Selling products that make a positive impact in the lives of others is something AKM adheres to. This idea pertains to various items that AKM worked with or assisted with during the launch.
Proactiv, an effective treatment for curing acne, is a success story. It swiftly soared to the top of the specialty store sales charts.
AKM has had a joint venture with Guthy-Renker, LLC, an established marketing company and owner of Proactiv, for the past 13 years. This arrangement enables AKM to offer Proactiv's treatments for acne using mall-based retail initiatives.
But in May of this year, Guthy-Renker and Nestlé Skin Health S.A., a global leader, focused on addressing the growing global need for skin health with the availability of a wide array of innovative and scientifically proven solutions, involved in a joint venture.
This association will have substantial effects on AKM. Given that AKM is the only division permitted to speak with consumers directly about Proactiv, Johansen-James believes that AKM is vital to the expansion strategy for Nestlé Skin Health.
AKM will additionally feature access to novel items and cutting-edge technology. This will improve the experiential side of the Proactiv retail concept, owing to the cooperation, offering excellent prospects.
Modern acne treatments and technologies have been created by Nestlé's Research & Development department in Nice, France, and will be utilized in combination with the present Proactiv product range.
According to Johansen-James, these creative upgrades will make AKM's stores more appealing locations for customers. Due to the collaboration, AKM can now explore international expansion potential with Nestlé's support.
Johansen-James emphasized Nestlé's commitment to providing outstanding marketing support to help AKM improve mall visitor flow. This backing will help AKM's existing retail programs and improve shoppers' overall purchasing experiences while making them more exciting and vivid.
Zoom Systems – AKM's Proactiv Solutions
The development of AKM's Proactiv sites made it hard to set up a wholly staffed cart or kiosk model in specific mall environments. However, automated retail came as a solution.
AKM transformed its specialty retail strategy by incorporating vending machines into its operations due to a successful collaboration with ZoomSystems.
The company had an opportunity to keep its image in public places where conventional staffed stores were unsuitable with the launch of automated shopping.
AKM began establishing its presence in retail spaces with costly leases or low foot traffic. But Johansen-James mentioned that after the business integrated Zoom shops, 70% of their cart customers became Zoom customers. This strategic shift was necessary for the growth of AKM.
With over 52 million guests served and sales of Proactiv products in common spaces getting $1.7 billion, AKM has already achieved some remarkable milestones. Currently, the company operates 600 Zoom stores and 110 Proactiv corporate-owned and managed carts over North America.
A thorough evaluation of consumer purchasing habits and introducing a VIP program that promotes client loyalty are two elements that have helped AKM stay resilient through trying economic times like the Great Recession.
AKM strengthens its standing in the market by enabling retailers to promote its products and connect directly with customers by using its knowledge across multiple sectors.
Strengthening National Brands – Direct Consumer Engagement
National corporations now have more significant opportunities for direct interactions with customers, helping them better comprehend their views and preferences.
AKM has given brands like Revlon a place to interact directly with consumers and allow them to touch, see, and feel the products by installing carts and kiosks.
This valuable customer feedback helps businesses grow their products and refine their marketing strategies more effectively. Many retailers, especially Animal Riders USA and ABC Mouse, both of whom received excellent comments and results, have benefited from AKM's guidance in managing the specialty retail landscape.
AKM's Virtual Reality Concept
Regarding innovations in specialty retail, AKM continues to be at the forefront. AKM developed a ground-breaking VR concept by collaborating with top technology providers after recognizing the growing significance of virtual reality (VR).
AKM created virtual reality experiences in some places to attract millennials and younger people.
It has drawn customers and improved their everyday shopping experience by providing engaging and exciting experiences. This ground-breaking concept was tested in the Fashion Show Mall in Las Vegas, showcasing AKM's dedication to expanding the potential for specialty retail.
Partnership and Integrity
AKM takes great pride in maintaining integrity while being willing to go above and beyond. AKM extensively assesses the possibility of any potential partners' initiatives before commencing work on them to be sure that both sides would be successful.
Due diligence is a commitment that has earned confidence while establishing resilient, reliable partnerships. AKM is far more than just a merry-go-round; they operate like natural collaborators who share a stake in the fulfillment of their customers and strive to deliver win-win results.
Community Services
AKM dedicates itself to serving St. Jude Children's Hospital because it values community contribution. The hospital's aim of saving lives is benefiting greatly from AKM's multiple fundraising efforts.
AKM has significantly enhanced the lives of kids and families who suffer from severe illnesses by organizing activities, engaging staff, and encouraging engagement from partners and clients.
Empowering Committed Individuals
The exceptional team of AKM is the core of its success. AKM nurtures a culture encourages talented individuals to thrive and grow the business.
AKM has grown into a dedicated workforce that continuously delivers outstanding results by cultivating talent, promoting career development, and acknowledging achievements. AKM's growth and ongoing achievement may be credited to the team's devotion to quality.
Actively Engaging in the Retail Real Estate Sector
AKM recognizes the value of actively participating in the retail real estate sector. AKM consistently engages in volunteer work and lends a hand to groups, including the International Council of Shopping Centers (ICSC) and the Society of Plastics Engineers Retail Environments (SPREE) RECon, as a part of its dedication to the sector.
It supports the specialty retail sector as its entirety expands and grows by taking part in industry gatherings, pooling knowledge, and establishing deep connections.
The Prospects of Specialty Retail
AKM strives to envision and determine the direction of specialty retail in the coming years. It retains the top spot in terms of market trends and consumer tastes by strongly emphasizing adaptability and innovation.
AKM is in an ideal position to further capitalize on its history of achievement and promote specialty retail through collaborative efforts, the adoption of cutting-edge technology, and the exploration of innovative retail concepts.
"Always having a competitive game plan is essential," as stated by Johansen-James. Based on all metrics, American Kiosk Management has a practical approach. It is well-suited to continue dominating specialty retail long-term with its broad range of products, services, and consultancy division.
All in all, American Kiosk Management has grown considerably since it began. AKM has impacted specialty retail by embracing change, developing partnerships, and coming up with revolutionary ideas.
Johansen-James asserts. "Max and I consider ourselves very fortunate to be able to help others launch in the public sector, and we think that it is our job as leaders to take a look into the near future and perceive it not as it is today but as it can be and as we may direct it. We evaluate the most recent innovations, like virtual reality, and ponder why it should not be introduced in public spaces."
AKM keeps defining the landscape of specialty retail with the support of a phenomenal workforce, adherence to integrity, and allegiance to being active in the community and industry. This company presents a model for success in a constantly evolving business.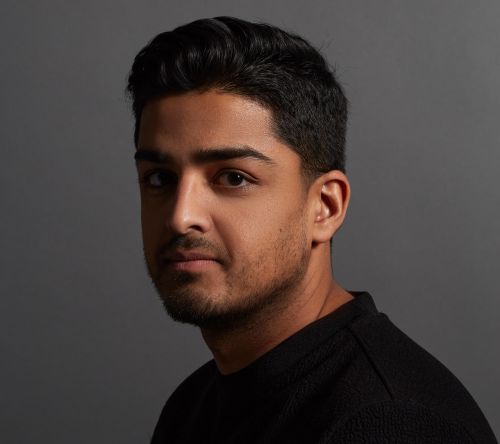 Ali Anees is a professional brand marketer focused on enhancing customer experiences. His focus is on conducting all-rounded research on U.S. retailers and services to provide updated information for our consumers.
He has a background in strategizing and developing marketing tactics for large Consumer Packaged Goods organizations. His understanding of the industry is beneficial when it comes to finding detailed and accurate information for our consumers.