Do you ever wish to be get paid for the bare minimum? Amazon Shopper Panel allows avid Amazon buyers to earn simply by providing feedback on their purchases and experience. I am sure you will be eager to become part of something like this! Let me tell you how this Panel works and give tips on making the most of your Participation.
Quick Summary
The feedback panel set by Amazon is a legit opportunity for buyers to earn $10 by sharing their reviews, rating products, and discussing experiences to help Amazon improve its services and products. It is an invite-only program, so you increase your chances of getting the invitation by keeping the account updated and maintaining a consistent shopping history.
Can I Participate In Amazon Shopper Panel With Invite Only?
The program is currently an invite-only customer research scheme that is Amazon's targeted approach to invite customers to participate in their program based on purchase history and demographics.
You can only sign up for the Shopper Panel on Amazon if you have received an invitation. Although Amazon only sends an invite to some buyers, it is expected to expand the program to more customers soon. 
Could you consider the extra money you could have made with this opportunity? Amazon has other rewarding programs, so be on the lookout for Amazon Prime Rewards Visa Signature or Amazon Associate Program, for that matter. 
How Can I Get an Amazon Shopper Panel Invite?
No way can guarantee that you will get an invite from Amazon. However, maintaining a consistent shopping history and keeping the Amazon account updated can help.
There are only a few things that you can do to increase the likelihood of getting an Amazon Shopper Panel to invite. Customers have noticed that people with regular shopping histories have higher chances. Since it is a customer review program, Amazon wants to connect with such people to gather reviews and rate products.
You also update your account information frequently and ensure that all the data, such as email ID or mailing address, is accurate. Why don't you contact the Amazon customer support team and express your willingness to participate if nothing else works?
Recently, it has been reported that Amazon gathers third-party data to invite buyers to the Shopper Panel. Therefore, if you frequently participate in multiple market research programs, you may also be considered a good candidate by Amazon.
Will Amazon Pay Me $10 For Participation?
Yes, Amazon does pay $10 for participating in the Shopper Panel, but it is more complicated than it sounds.
You must sign up for the program once you receive the invite.
Then Amazon will ask you to share your purchase history by submitting receipts. You can scan them or share the photographs.
Amazon rewards 100 points per receipt that you share for up to 10 tickets per month.
You can then redeem the reward points for a $1 Amazon gift card and earn up to $10 monthly!
The amount of money is not exactly like winning a lottery ticket but on the brighter side, there's nothing you have to do about it! You have already shopped at Amazon, so why not make extra money for it? Amazon gift cards can help you with a mini shopping spree.
However, keep in view that not all receipts qualify for rewards. Ineligible tickets include AmazonGo, Amazon Four Star, Amazon Books, and Whole Foods Market.
Will Amazon Shopper Panel Get Me Free Amazon Prime?
You do not get free Amazon Prime membership; only sometimes, Amazon offers a free trial to the participants.
Therefore, most of the time, the reward can only help you save money on Amazon purchases, but it could also be more enjoyable. Moreover, you can use the $10 you earn to pay off the Amazon Prime fee ($14.99 per month). College students who only have to pay $7.50 per month for the subscription can get the service for free!
Is There an Amazon Shopper Panel App?
Amazon Shopper Panel apk is available for Android devices and iPhone users.
Mobile users can access the Panel through their mobile browser anytime. It works perfectly fine as you upload receipts, earn rewards, and participate in the research program just like it does on the application.
How Can I Join the Amazon Shopper Panel Wait List?
Visit the official website to join the program. Here click on the Join Waitlist option.
Wait for Amazon to accept you for the program. Since it mostly looks for diversity amongst participants, you are not guaranteed to cut.
Joining the wait list is one step ahead, but you can do a few things to increase your chances of getting the invite. Ensure your account is in good standing; you frequently shop at Amazon and participate in third-party survey invites.
Is The Panel Useful?
The Shopper Panel can earn you rewards and extra cash/Amazon credit. Furthermore, it is helpful for Amazon as the company can improve their products based on your feedback.
The Panel can also help you discover new products or services at Amazon. Moreover, being a part of something exclusive is something you can brag about to your friends and family! It is also a great chance to bring up concerns with the company such as why Amazon search is not good.
However, with that being said, if you are not interested in giving genuine feedback, the research program is not worth your time.
Is the Amazon Shopper Panel Legit?
Multiple reputable sources support the program, so participating is safe. Moreover, many participants have shared that they were delighted with the rewards earned through this platform.
Amazon is a large-scale company. Therefore, it will not simply launch a scam or a shady operation to hurt customers' trust.
Why Is My Amazon Shopper Panel Not Working?
Ensure that you follow program guidelines and submit all the receipts timely as per requirement.
There can also be a technical glitch in the system, so you should wait it out. Moreover, you can contact the Amazon customer support team and request them to troubleshoot the issue.
 Check that you have sent the receipts to the correct email ID, i.e. receipts@panel.amazon.com.
One of the most apparent reasons the Shopper Panel may not work is that you have yet to receive the invitation. In this case, all you can do is wait and be patient.
Do Amazon Shopper Panel Survey Pay Extra Amazon Credit?
Amazon has some paid surveys as well that provide additional incentives to participants. The amount of bonuses depends on the length and complexity of the survey.
It is possible to earn credit by participating in surveys carried out by Amazon. However, this is something you can expect from only some surveys. You can always take part in helping Amazon improve its offerings.
Tip! Can You Get an Additional $2 From Amazon Shopper Panel Ads?
Amazon has an additional perk where it offers a $2 Amazon credit incentive for participants who provide feedback on select videos.
However, only some are eligible for this offer too. It is also provided only to those on the Shopper Panel. It is listed as a bonus opportunity that interested participants can try out.
$2 does not sound like a lot, but think about it this way: You are getting money for just watching a video ad that you might enjoy too!
iOS users can opt-in for ad sharing, allowing Amazon to keep track of the ads you view regularly. It pays $2 for this service too!
Select Ads on the app in the toolbar below the screen and turn on Enable Ad Sharing feature.
Then click on Get Started and tap Allow to let Amazon track your activity.
Open the Settings on your iPhone, then click on General.
Tap VPN & Device Management option and then click on DNS. Select Amazon Shopper Panel afterwards to complete the process.
Key Takeaways
The Shopper Panel at Amazon is a trustworthy platform that can help you earn $10 for sharing receipts and feedback with the company.
It is an invite-only program. Amazon decides the participants based on demographics and shopping history.
Amazon offers additional ways to earn Amazon credit, such as watching videos that reward you with $2 per ad.
Frequently Asked Questions (FAQs)
Is the Shopper Panel useful for Amazon?
The invite-only program recently released by Amazon is aimed at helping it improve its services and products by collecting valuable customer data.
Is it safe to take part in the Amazon Shopper Panel?
Yes, the platform is completely safe.
What is an Amazon Shopper Panel login?
You can only take part in the program if you have been invited. Then you can log in to your official Amazon account to share receipts and collect rewards.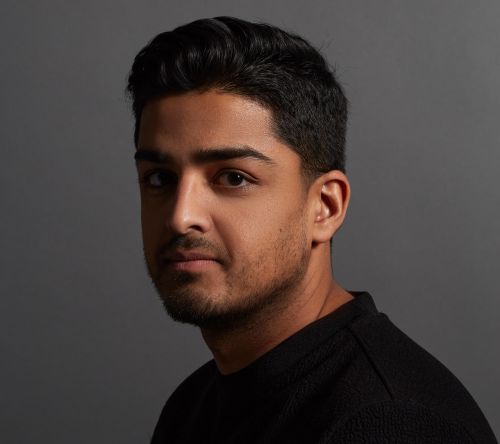 Ali Anees is a professional brand marketer focused on enhancing customer experiences. His focus is on conducting all-rounded research on U.S. retailers and services to provide updated information for our consumers.
He has a background in strategizing and developing marketing tactics for large Consumer Packaged Goods organizations. His understanding of the industry is beneficial when it comes to finding detailed and accurate information for our consumers.