Starbucks was always my go-to shop as a coffee lover, especially since it introduced the shiny and interesting Starbucks Gold Card. Who doesn't love free drinks, exclusive offers, and personalized rewards? Let me tell you how you can elevate your coffee experience with the card (and if Starbucks even offers it anymore or not!).
Quick Summary
You have to sign up for the Green Level reward program and then earn at least 300 stars in 12 months to qualify for the Gold Card at Starbucks. The card offers free drinks, food, in-store refills, and multiple discounts and deals.
How Can I Earn Starbucks Gold Card 2023?
Customers can earn Starbucks Gold Card by signing up for their reward program and starting at the Green Level.
Furthermore, you must earn at least 300 stars in a year to get promoted to the Gold Level. Once you have been encouraged, Starbucks will mail you the Gold Card.
The Gold Card means you will earn two stars for every $1 spent at Starbucks. You can then redeem these for free coffee or food.
How Do I Know If I Am a Gold Member of Starbucks?
After you have gathered 300 stars in 12 months, you automatically qualify for the gold member Starbucks.
However, keep in mind that this is not a lifetime offer. Starbucks will keep tabs on you, so you must re-qualify each subsequent 12 months by earning 300 stars.
How To Get Starbucks Gold Card Mailed To Me?
Visit your account at Starbucks.com/account.
Check that you have earned up to 300 stars in the last 12 months because that is what you need to qualify for the Gold membership.
Update the information on your account.
Wait for 4-6 weeks to get the card in the mail.
What Do I Get With Starbucks Gold Card?
Personalized gold card: Starbucks will mail you a card designed just for YOU!
Free birthday drinks: Starbucks app has a birthday reward option that you can opt for a day before your birthday. Then you have a day until after your birthday to redeem it for free drinks.
Free in-store refills: With the gold card, you can get a free refill on iced coffee, iced tea, and brewed coffee (any size!).
Member-only offers and deals: You can access only promotions, deals, and discounts delivered to members.
Monthly double-star days: Starbucks offers four stars on every dollar you spend, but only on certain days. You should sign up for their emails to be notified of double-star days.
Why Has The Reward Card Changed Recently?
Starbucks offered free soy milk, syrups, birthday drinks, and exclusive emails about events and coupons when the gold card was introduced first, but now the rewards are limited.
Cardholders do not get free soy milk or syrup now. To make up for it, Starbucks offers free drinks to customers directly. Furthermore, free refills on coffee and tea are provided to gold members.
Will My Reward Point On The Starbucks Gold Card Expire in 6 Months?
Yes, the reward points expire, so you should use them appropriately within the given time window.
Starbucks card rewards expire in 6 months. Moreover, you have 12 months to accumulate a Star balance and reach the gold membership. Otherwise, your score will be reset to zero.
Is The Starbucks Gold Card Benefits Really Worth It?
The gold is worth it if you are a coffee addict because when you sign up for the rewards program, Starbucks will not immediately give you any free drinks. You get to the gold card level once you have bought $150 worth of drinks and food in a year.
It's safe to say that this is just Starbucks' way of tricking you into buying their products, for which they will pay you back with free coffee quite later on!
Will I Get a Starbucks Gold Card Replacement If I Have Lost It?
You need to report your card missing or stolen before Starbucks can send in a replacement.
Sign in to your Starbucks account and select the option Cards.
Then click on Manage to report the card missing.
Starbucks will freeze your remaining balance/rewards on the card until it sends you a new one.
Is Starbucks Gold Card Discontinued?
Starbucks discontinued this card in April 2019.
It was reported that the card was canceled due to compliance policy. However, customers with the card can continue using it and get benefits as promised.
Key Takeaways
Starbucks lets you promote from Green Member to Gold Member if you accumulate 300 points in 12 months.
 The Gold Card offers free drinks, refills, and countless perks and discounts.
The reward points on the card expire in 6 months, so you should use it timely.
Frequently Asked Questions (FAQs)
Is the card made of gold?
The card is made of plastic. The gold is to denote membership level.
Is there a card that can get me free Starbucks coffee for life?
You might not believe it, but this did happen a few years ago. Starbucks gave away a free coffee-for-life card once. Keep tabs on the brand to take advantage of the chance if it happens again!
Why did Starbucks discontinue the Gold Card?
There have been reports that the card was discontinued due to compliance policy.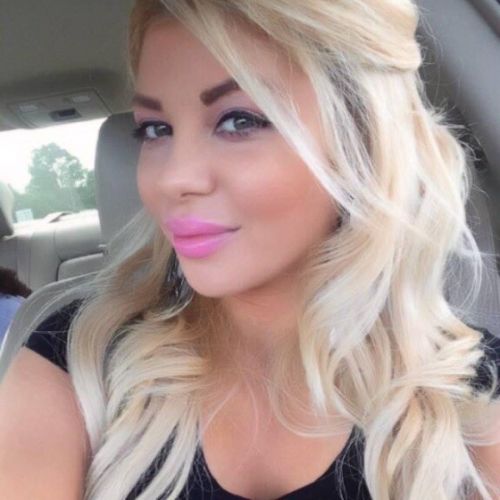 Jeannine Mancini, a Florida native, has been writing business and personal finance articles since 2003. Her articles have been published in the Florida Today and Orlando Sentinel. She earned a Bachelor of Science in Interdisciplinary Studies and a Master of Arts in Career and Technical Education from the University of Central Florida.