Walmart is known for its expansive presence and dominance in the industry. With its massive revenue of $572.8 billion last year, these astonishing sales attract investors worldwide. If you want to learn whether Walmart offers franchising opportunities, read on to find out. Let me answer a burning question: Is Walmart a franchise? And discuss alternatives with you?
Quick Summary
Walmart does not sell franchises since 50% of the ownership is still with the Walton family, and the rest is divided amongst shareholders. Moreover, it has yet to share any official news of providing franchises in the future. Selling franchises may help a store like Walmart by increasing foot traffic, improving infrastructure, and creating customer convenience.
Why Can't I Buy Walmart Franchise?
Walton family owns over 50% of the shares in the company, and the rest of the 50% is divided among various shareholders. Shareholders cannot own more than 5% of shares except for Vanguard.
Walmart is a rapidly growing chain with $572.8 billion in revenue. It is an attractive opportunity for investors. However, you cannot buy a Walmart franchise because it does not offer franchising opportunities to individuals or companies. This retail giant does not follow a franchise model; instead, it is made up of different shareholders. In short, individuals cannot purchase or own Walmart stores. 
The company follows a centralized business model where it owns and manages all of its stores. This approach allows Walmart to have complete control over its operations, logistics, and customer experience. Walmart Corporation sets the policies and prices to stay the same in different locations.
Will Walmart Ever Turn Into a Franchise?
There are no indications that Walmart will transition into a franchise model soon or (ever).
The company's success lies in its consistency across its stores, which is easier to achieve as a publicly traded corporation. By owning and operating all of its stores, Walmart can consistently implement its brand, pricing, and customer service standards.
The company plans to keep it the same since Walmart has seen enormous success in the past 30+ years with its existing model. If Walmart becomes a franchise business, it will negatively impact its profitability and lead to damaging effects.
How Much Will It Cost To Open a Walmart Store?
Since Walmart does not offer franchise opportunities, no predetermined cost is associated with opening a Walmart store. Individuals cannot own or operate a Walmart hypermarket.
However, an individual would incur massive expenses if the opportunity presents itself. The company invests significant resources in building and operating its stores, which includes acquiring real estate, construction, inventory, and staffing.
You will have to consider numerous factors when it comes to cost. For starters, an investor who wants a franchise will have to rent or buy a commercial property appropriate for a large-scale Walmart store.
Moreover, these individuals must build, get the plumbing, install electricity, and design a parking lot. For some locations, the individual who wants to invest will have to add a gas station and an oil change center. To acquire such a big project, individuals will require huge capital.
People who want to profit from this retail giant can own a portion of the store by purchasing stocks. By buying a franchise of the business that is sold in Walmart's shops, individuals can get closer to availing of a franchise opportunity at Walmart.
Generally, the costs for franchise start-ups range between $50,000 and $250,000. You can also find cheaper franchises starting at $10,000.
Walmart Franchise History
Walmart was founded in 1962 by Sam Walton and was initially a small discount store in Rogers, Arkansas.
The store expanded within the first five years and opened 24 more locations. With $12.7 million in sales, the store grew nationally. Over the years, Walmart expanded rapidly, opening more stores across the United States and eventually internationally.
Its commitment to low prices, vast product selection, and efficient supply chain management fueled the company's growth. Today, Walmart is one of the largest retail chains globally, with 10,500 stores in various countries.
Walmart Food Franchises
While Walmart is not a franchise, it has partnered with certain food franchises to operate within its stores. These partnerships allow independent franchises to have a presence in Walmart locations, benefitting from stores' exposure.
Saladworks Franchise
Saladworks is a fresh salad restaurant chain partnered with Walmart to open locations within select stores. This partnership allows Saladworks to reach a broader customer base and leverage the existing infrastructure of Walmart stores.
It was founded on 1 October 1986. The starting fee for this franchise is $35,000. For a single restaurant, you must invest $183,607 to $507,084, contingent upon the design you opt for. This franchise has more considerable leasehold improvements, millwork, and equipment. In this case, a ghost kitchen might be relatively inexpensive.
| | |
| --- | --- |
| Fee | Amount in dollars |
| Leasehold improvements | $48,075 – $250,000 |
| Equipment, construction, and material signs | $38,000 – $89,345 |
Techy Franchise
Apart from food franchises, Walmart also houses a technology franchise called Techy. The company was launched in 2012 and started franchising in 2016.
It is a tech repair service that provides repair and troubleshooting services for smartphones, tablets, and other electronic devices. The initial cost for franchising is $15,000. Moreover, the starting investment ranges from $45,000 to $191,750.
Typically, this cost includes tenant improvements, furnishing, and the start-up cost. The price depends on how many products you require and the store size.
| | |
| --- | --- |
| Fee | Amount in dollars |
| Shelving, cabinetry, and furnishing | $16,000 – $40,000 |
| Tenant improvements | $10,000 to $50,000 |
| Start-up package | $12,000 to $18,000 |
Quiznos Franchise
Founded in Denver, Quiznos is a famous sandwich shop that offers franchises. The starting franchise fee is $10,000, with a minimum investment of $216,000. The maximum investment you can make here is $318,000.
It will include leasehold improvements, development fees, material signs, and construction. You will still need appliances and kitchen supplies along with the costs mentioned below. It can be a costly expense, which should be considered.
| | |
| --- | --- |
| Fee | Amount in dollars |
| Development fee | $20,000 |
| Leasehold improvements | $63,000 – $95,000 |
| Equipment, construction, and material signs | $120,000 |
Service Franchises
In addition to food franchises, Cellairis is another service-based franchise at Walmart. You can get your electronic devices and mobile phones repaired with this service. The start-up franchise fee is $37,000 for a cart to $375,000 for an entire store. You will need an initial payment of $20,000 to get a kiosk.
| | |
| --- | --- |
| Fee | Amount in dollars |
| The initial franchise fee for an inline | $25,000 |
| The initial royalty fee for a kiosk | $800 monthly or 3% of gross sales |
| Liquid money requirement | $50,000 – $80,000 |
Benefits of Walmart Store Franchise
High Foot Traffic: As a globally recognized brand, Walmart stores attract many customers. With increased foot traffic, this brand competes with Kroger and Aldi regarding sales and brand recognition.
Given that Walmart has been a leading retailer for years, it has become a reliable brand. Businesses that partner with Walmart will get increased visibility and exposure for operating within the store. It will attract more customers to the franchise.
Competitive Prices: With its "Everyday Low Price" strategy, Walmart is a popular destination for people irrespective of their socio-economic backgrounds. By bargaining with their suppliers and offering amazing deals, this strategy has helped Walmart gain a competitive edge. It is now also offering buy now pay later services to make purchases even more affordable for buyers.
Infrastructure and Support: Walmart stores have existing infrastructure, such as store layout, utilities, and logistics, that can be utilized by franchises operating within them. This can save on initial setup costs and streamline operations. Additionally, Walmart may provide support and guidance to its partners, including access to resources and expertise.
Convenience for Customers: Walmart stores are often located in easily accessible areas, providing comfort to customers. Franchises within these stores can benefit from the convenience factor, as customers are likely to visit and engage with businesses while shopping at Walmart.
Established e-commerce platform: Walmart began offering store pickups in 2013. Post-COVID-19, the store has an online presence and a marketplace that allows individuals to purchase and sell items. Its robust e-commerce platform makes Walmart one of the biggest online shopping platforms. Franchises can benefit by selling things online.
Issues That Walmart Store Franchises Have Faced
Intense Competition: With multiple businesses operating within the same Walmart store, fierce competition can exist. Franchise owners need to find ways to differentiate their offerings and attract customers amidst the presence of other similar businesses.
Employee Mistreatment: Walmart is amongst the world's biggest employers. However, numerous instances highlight employee mistreatment cases. For example, Walmart is accused of offering low wages, gender discrimination, and poor management issues.
Over the years, the retail giant has been making efforts to resolve these issues and to deliver better employment opportunities. The minimum wage at Walmart has recently increased from $12 – $14 per hour. By March 2023, Walmart plans to increase the average salary to $17.50.
Limited Expansion Opportunities: Franchise owners operating within Walmart stores may need help expanding their business beyond the Walmart partnership. The terms of the agreement may restrict them from opening additional locations or pursuing independent growth strategies.
Negative Publicity: Along with employee mistreatment, Walmart has faced other challenges that have led to a negative image over the years. In 2019, the store was involved in a bribery investigation.
Moreover, they have received significant criticism for placing personal care products in locked display cases. Generally, people of color purchase these products, which might lead to a negative impact. These issues can also dent finances, resulting in decreased profits for the investors.
Should I Invest in Walmart Store Franchise?
Since Walmart does not offer franchising opportunities, investing in a store franchise is impossible as of 2023. However, if it were accessible for franchising, Walmart would be an incredible investment opportunity. Retail giants often have well-known and trusted brands with solid reputations. Moreover, they can get access to a loyal customer base.
Nevertheless, the costs involved in buying a Walmart franchise are hefty. Given that it is a global brand and generally has a big store, the capital requirements and land area are challenging to arrange.
Even successful investors might need help to come up with this amount. If you truly want to partner with Walmart, other ways exist, such as buying stocks.
It would help if you considered different factors to determine whether investing in a Walmart franchise or stocks is worth it. These include your financial situation, the profit prospects, and interest in the particular business. It is essential to conduct thorough research before making any investment decisions.
Alternative to Walmart Franchise
Purchase Stocks: Instead of owning a Walmart franchise, you can invest in Walmart by buying its publicly traded stock. This allows you to participate in the company's financial success as a shareholder. Priced at $146.57, you will receive a dividend of for every share.
Offer Services and Non-Resale: You can consider offering services or non-resale offerings within or in partnership with Walmart. For example, logistics, IT, and transportation are excellent services that might benefit Walmart. This allows you to tap into Walmart's customer base and provide value-added services.
Try to be their ghost kitchen: If you operate a food business, you could explore partnering with Walmart to utilize their spaces as ghost kitchens. Ghost kitchens are commercial facilities where food is prepared for delivery or pickup. Leveraging Walmart's infrastructure and foot traffic can provide a cost-effective way to reach customers and expand your food business.
Join Walmart Marketplace: Like Amazon, Walmart offers a platform allowing third-party sellers to list and sell their products. By joining Walmart Marketplace, you can leverage the Walmart brand to boost your online sales.
Become a Walmart Supplier: Walmart works with numerous suppliers to stock its stores with products. You can explore becoming a supplier if you have a product or service that aligns with Walmart's needs.
Key Takeaways
Walmart does not offer franchise opportunities; all Walmart stores are owned and operated by Walmart Trading Corporation.
Founded by Sam Walton in 1962, this retail giant holds 50% of the shares.
Franchises can partner with Walmart to operate within their stores, benefiting from high foot traffic, convenience, and brand recognition. You can opt for alternatives to become a part of Walmart's journey.
Frequently Asked Questions (FAQs)
Is Target a franchise?
No, Target is not a franchise. With over 1,900 locations nationwide, Target operates as a corporation similar to Walmart. Target Corporation runs the ownership and operation.
What is the Walmart franchise owner's salary?
As Walmart does not offer franchising opportunities, no specific salary is associated with owning a Walmart franchise. However, the wages of a franchise owner start at $123,354 per year and can go up to $180,550 annually.
Is Mcdonald's a franchise?
Yes, McDonald's is a franchise. Moreover, it allows individuals to get a franchise license and operate the fast-food chain. Candidates with several businesses or who can run a franchise will be better suited.
What stores are franchises?
Some numerous stores and businesses operate under a franchise model, including:
7-Eleven
Dunkin' Donuts
Ace Hardware
Pizza Hut
Other stores include Baskin Robbins, Taco Bell, Great Clips, Circle K, and UPS Store.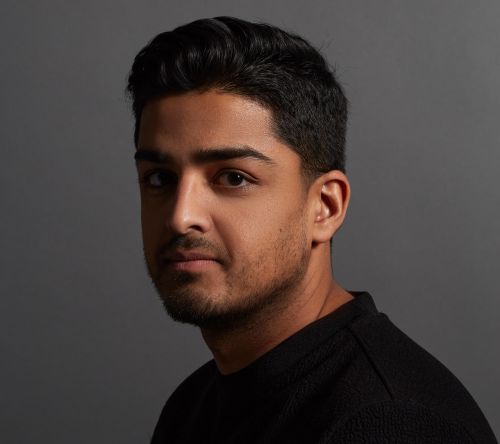 Ali Anees is a professional brand marketer focused on enhancing customer experiences. His focus is on conducting all-rounded research on U.S. retailers and services to provide updated information for our consumers.
He has a background in strategizing and developing marketing tactics for large Consumer Packaged Goods organizations. His understanding of the industry is beneficial when it comes to finding detailed and accurate information for our consumers.