Amazon gift cards have become a popular choice for gifting, allowing recipients the freedom to choose their desired products from the vast Amazon marketplace. With their convenience and versatility, many people wonder where to purchase Amazon gift cards. With Walmart and Amazon dominating the retail scene, it is not surprising if you are questioning: "Does Walmart Sell Amazon Gift Cards?" You can find almost EVERYTHING at Walmart that can be paid with diverse payment methods. One of the most commonly used methods is paying through Gift Cards. Let's dive deeper into Amazon Gift Cards and where they can be purchased.
Quick Summary
Due to aggressive competition in play, Walmart does not sell Amazon Gift Cards. Even though it does offer numerous gift cards, the retail giant does not want to reroute their foot traffic to Amazon's platform. At Amazon, these gift cards can be attained in various ways; you can print them at home or receive a physical card. You can purchase Amazon Gift Cards online at different in-stores such as Best Buy, CVS, and Walgreens.
Can I Buy Amazon Gift Cards At Walmart?
Unfortunately, you cannot buy Amazon Gift Cards at Walmart. Both these retailers have fierce competition, so Walmart does not carry Amazon gift cards in their physical stores.
Even though these companies are significant players in the retail industry and have distinct offerings, they do not stock each other's gift cards.
However, you can still purchase an Amazon gift card. Numerous other stores stock Amazon Gift Cards, such as Whole Foods Market, Walgreens, Kroger, and USPS.
It is imperative to remember that Gift Cards selection accessible at this retail giant will be contingent upon the location. Some stores might have prepaid options in stock, while others might not. Calling ahead can save you hassle and time.
Shoppers can purchase a voucher from Walmart from various retailers, such as Vanilla Visa Gift Cards or DoorDash. These vouchers can be used at numerous retailers, including Amazon. However, you might need some clever tricks up your sleeve.
Amazon does not allow customers to add Visa Gift Cards on their platform as a payment method for items they wish to buy. However, you can utilize it to add money to an online wallet.
If you don't like the hassle, we recommend purchasing an Amazon Gift Card from a retailer that stocks it. Moreover, you can also print the gift card at home or receive one virtually.
How Can I Buy an Amazon Gift Card Online?
If you want to buy Amazon gift cards, you can do so online through Amazon's official website. They offer a variety of designs and denominations, catering to various gifting occasions. Shoppers can opt for eGift cards (that will be delivered physically) or choose a print-it-home option.
Buying an Amazon gift card online is a straightforward process. In addition, getting the card directly from Amazon.com is super quick.
To purchase a Gift Card directly from Amazon, visit its official website and log in to your account.
Navigate to the Amazon Gift Cards page and choose the personalization you want to add.
Amazon also allows customers to choose the card's design and select from a predetermined value, such as $25 or $50. You can also manually add a custom amount you wish to gift someone.
Once purchased, you can either deliver the gift card to your address or directly to the recipient via email.
This method would require you to enter the recipient's phone number or email address.
You can also have the card physically delivered. Amazon ships these physical cards in a decorative gift box, a significant plus when gifting it to someone special.
For a physical gift card, the minimum amount is $15, and the maximum is $2000
A cost-effective way to access an Amazon Gift Card is through the print-at-home option. It is a personalized method, as you can hand-deliver the Gift Card to a loved one. Once your order is placed, you'll receive a confirmation email. Depending on your chosen delivery method, the gift card will be sent via email, available for printing, or delivered by mail.
List of Stores That Sell Amazon Gift Cards
While Walmart may not sell Amazon gift cards, there are plenty of other options where you can purchase them in physical stores.
Convenience stores, grocery stores, and pharmacy chains nationwide have Amazon Gift Cards. You can purchase these cards in denominations of $15, $25, $50, and $100 individually or load the card with an amount you prefer (ranging between $25 and $500).
Typically, Gift Cards are accessible near the counter or a store's registers. Here's a list of stores that sell the classic yellow Amazon gift cards:
7-Eleven: Pick up your gift cards at this convenience store while grabbing the essentials.
Bartell: Catering to various gifting needs, customers can purchase from Amazon Gift Cards.
Dillon: A Kroger subsidiary, Dillon offers a range of Amazon gift cards.
Albertsons: This supermarket chain often stocks Amazon gift cards, providing the convenience of purchasing them alongside groceries.
Best Buy: whether you want to purchase in-store or online, Amazon Gift Cards are accessible at Best Buy.
CVS: A well-known pharmacy chain that offers Amazon gift cards, providing gifting options alongside healthcare and retail products.
Family Dollar: Catering to shoppers looking for affordable options, Family Dollar has a range of Gift Cards at the store, including Amazon's.
Whole Foods Market: As an Amazon subsidiary, Whole Foods often carries Amazon gift cards to increase gifting possibilities.
Hy-Vee: Stocking Amazon gift cards, this supermarket offers convenience for customers seeking a one-stop shopping experience.
Publix: A supermarket chain where you can find Amazon gift cards while shopping for groceries and household essentials.
Rite Aid: A pharmacy chain that often offers Amazon gift cards.
Macy's: This department store often includes Amazon gift cards, expanding gifting options for its shoppers.
Other in-store options include Circle K, Fry's, Bi-Lo, Carrs, Dollar General, Flying J, GameStop, Fred Meyer, Walgreens, Jackson, Kohl's, Kmart, and Safeway, along with many others.
Where to Buy Amazon Gift Cards Online
The easiest and most reliable way to shop for an Amazon Gift Card is through its official website. You can pick a set value at the site or opt for a custom amount to fit your needs. Amazon will deliver these gift cards in unique packaging to add a special touch.
You can also buy Amazon gift cards online from various other retailers besides Amazon's official website. Some of the best places that you can rely on for online Gift cards include:
MyGiftCardDelivery.com: Established in 2012, this website offers a wide range of gift cards, including Amazon. You can choose the denomination and delivery method, making sending a digital gift card to your recipient easy.
OffGamers.com: While primarily known for offering virtual game-related items, OffGamers also provides a selection of gift cards, including Amazon. This platform could be helpful for those who are already familiar with their services.
Dundle.com: Dundle offers same-day delivery, perfect for people looking for last-minute gift options. This platform also offers digital gift cards and vouchers that can be reloaded quickly.
GameCardDelivery.com: GameCardDelivery.com is one of the MOST resellers of game cards. If you're a gamer looking to gift or use Amazon credit, this platform might be worth considering.
CardDelivery.com: This platform is for you if you are looking for the most reliable and quickest online Card delivery service. To guarantee that gift cards are always accessible, they instantly deliver orders within 5-15 minutes.
eGifter.com: eGifter is a well-known platform that allows you to buy digital gift cards for various retailers innovatively.
When purchasing Amazon gift cards from online platforms, ensure you use reputable and secure websites to avoid any potential scams or issues. You can also double-check the terms and conditions of the gift card or any associated fees.
What Types of Gift Cards Does Walmart Sell?
Mastercard Gift Cards: Mastercard gift cards are prepaid cards that can be used anywhere Mastercard is accepted. With these gift cards, recipients will have the flexibility to choose their purchases.
Apple Store and iTunes Gift Cards: If you have an Apple loyal friend, this gift card is perfect for them. You can purchase this at Walmart for games, music, accessories, and Apple products.
Uber Gift Cards: Uber gift cards can be used to pay for rides on the Uber platform, providing convenient transportation options. If a friend uses Uber as a regular mode of transportation or if you do not like carrying cash, then these Gift Cards are the best option.
Visa Gift Cards: Visa gift cards are prepaid cards that can be used at any location that accepts Visa payments. Walmart also has a Vanilla Visa Gift Card that can be added to an online wallet to pay for different purchases.
Microsoft Xbox Gift Cards: Xbox gift cards are ideal for gamers, as they can be used to buy games, downloadable content, and subscriptions on the Xbox platform. You can buy these Gift Cards to purchase add-ons and games.
Spotify Gift Cards: These gift cards grant access to Spotify Premium, giving recipients ad-free music streaming and offline listening. It is perfect for music lovers!
Starbucks Gift Cards: Starbucks gift cards can be utilized to pay for coffee, beverages, and food items at Starbucks locations. Coffee lovers are in for a treat!
Restaurant Gift Cards: Walmart also offers gift cards for various restaurants, allowing recipients to enjoy dining experiences such as the Subway Gift Card. You can gift it to someone who loves a healthy sandwich.
Facebook Gift Cards: These gift cards can be used to purchase items within the Facebook platform, such as games and virtual currency.
Key Takeaways
Walmart does not sell Amazon gift cards in their physical stores or online platform because they are solid competitors.
Amazon gift cards can be conveniently purchased from Amazon's official website and other online retailers.
Walmart offers various other gift cards for different stores and purposes, such as Facebook Gift Cards, Visa Gift Cards, and Subway Gift Cards.
Frequently Asked Questions (FAQs)
Where can I buy an Amazon gift card besides Amazon?
Getting an Amazon Gift Card without leaving your house is the primary reason for its popularity. You can print it or get a digital version from the store.
However, if you prefer to select a card at the physical store, the most common options include Best Buy, Walgreens, Dollar General, and CVS. Some other stores sell Amazon Gift Cards, like GameStop, Kroger, Wegmans, Lowes, Publix, JC-Penny, and Family Dollar. Remember, big brand stores such as Costco do not sell Amazon Gift Cards.
Does Target sell Amazon gift cards?
As a direct competitor, Target does not sell Amazon Gift Cards at their store. It is a natural step, as the retailer would not want to direct the business to Amazon. Similarly, Amazon does not sell Target's gift cards despite its vast collection of accessible gift cards.
People Also Asked
Can I buy an Amazon gift card at Costco?
No, you cannot buy Amazon Gift Cards at Costco online or in-store. However, you can find Amazon gift cards at other retailers. This membership club has exclusive products, so they don't sell competitors' Gift Cards.
Does Sam's Club sell Amazon gift cards?
Owned by Walmart, Sam's Club does not sell Amazon Gift Cards. This subsidiary has similar reasons for not selling these gift cards as other major retailers like Costco and Target.
Can you buy discounted Amazon Gift Cards?
It is possible to purchase discounted Amazon Gift Cards. However, the occurrence is rare. Typically, discounted Amazon Gift Cards can save you 1% on it. Even though it is not significant, you won't be paying the total price.
You can also receive or earn free Amazon Gift Cards. Customers can redeem offers through Ibotta or change the rewards to Gift Cards. Another way to earn an Amazon Gift Card is by trading-in old electronic devices.
Does Walgreens sell Amazon gift cards?
Walgreens is a safe bet if you are looking for an in-store purchase of Amazon Gift Cards. This popular pharmacy chain houses numerous Gift cards, including different options from Amazon. Even better, there are no additional charges for purchasing the gift card at the store. Typically, you will find these cards near the counter.
It can be purchased in denominations of $10, $25, $50, and $100. However, you cannot purchase a gift card from Walgreens online. Customers can look at Amazon Gift Card availability but won't be able to buy from the website.
Does Best Buy sell Amazon gift cards?
Yes, Best Buy does sell Amazon gift cards in-store and on its online platform. As a result, Best Buy is one of the most convenient ways of buying a variety of Amazon Gift Cards apart from Amazon.com. For online Gift Card purchases, you can purchase a $25 Amazon.com Gift Card or opt for a $100 option.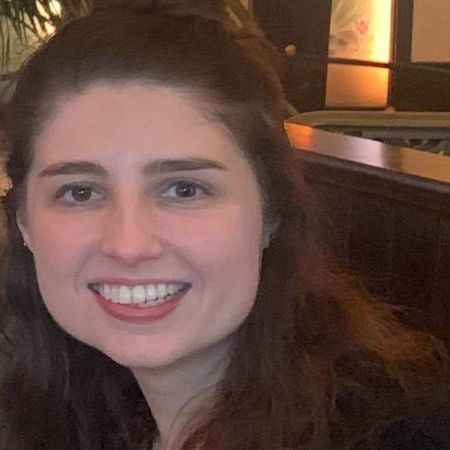 Ashley G. Anderson has than a decade of experience in business strategy and retail industry. She is an expert on the U.S. and world economies. She served as president of World Money Watch, where she shared her expertise on U.S. and world economies, as well as retail industry.