As a popular buy-now-pay-later (BNPL) service, Affirm allows consumers to make purchases and pay over time. Walmart has partnered with Affirm, to make the shopping experience even more convenient. It is great news for customers who want to purchase high-ticket items while splitting the cost into manageable installments. This collaboration allows shoppers to use it as a payment method both in-store and online. If you are new to this and haven't figured out yet how to use Affirm at Walmart in-store, here's everything you need to know.
Quick Summary
Buyers who can not afford a purchase up front can use the buy now pay later Affirm service at Walmart for in-store and online shopping. They first have to confirm that they fulfill Affirm's eligibility requirements and then sign up for the service at the official website. Items within the price range of $150 to $2,000 are eligible for purchase through Affirm. The interest rates range from 0% to 36% but, luckily, there are no hidden charges. Affirm may impose a late payment fee if you don't submit the installment on time.
Can I Use Affirm At Walmart In-Store?
Yes, Walmart accepts Affirm as a payment method for purchases in-store. Affirm provides customers with an alternative payment option, allowing them to split their purchases into smaller, manageable installments over a specified period.
This flexibility can make it easier for shoppers to budget and afford products that they can't pay for yet.
To use Affirm, you will need to provide details such as your name, the last four digits of the phone number, and your email address to proceed with the payment. You can also use this BNPL payment method for buying products on Walmart.com. 
How to Use Affirm in Store When Shopping at Walmart
As a "buy now, pay later" payment method, Affirm allows customers to purchase an item and finance it over time. It is one of the BNPL services that is supported by Walmart.
Before heading to Walmart, ensure that you meet Affirm's qualification requirements, as mentioned earlier in this article.
If you don't have an Affirm account, visit affirm.com or download the Affirm app to create one. Provide the necessary information, including your email address, mobile number, and social security number, and choose a password.
Visit a Walmart store and select the items you wish to purchase. When you are about to checkout, choose Affirm as a payment method.
You can get assistance from a Walmart staff member who will guide you through the process. Enter some essential information such as your phone number or regarding your purchase. Providing the number is essential to initiate the payment procedure.
Entering the purchase details will get you a loan offer that mentions details, such as the total amount, applicable interest rates, and repayment terms. Review the information to ensure accuracy.
If you accept the offer, Affirm will provide various payment options. The payments can be split the purchase amount into equal monthly installments or paid in full. Select the payment option that suits your needs.
You will need to provide bank account information to set up automatic payments.
You will begin making monthly payments to Affirm after the purchase process is complete.
Affirm Qualification Requirements at Walmart
Age: You must be at least 18 years old to use Affirm at Walmart. The minimum age for people in Nebraska is 19.
Social Security number: You'll need to provide a valid Social Security number (SSN). This helps Affirm verify your identity and assess your creditworthiness.
Phone number: You will provide a valid cellular number that is registered in the U.S. Affirm will use this number to communicate important information and payment reminders via SMS texts.
You will have to be a resident of the United States.
The above-mentioned requirements are basic needs. However, some other variables will determine whether or not a person will qualify for Affirm. These factors include:
Creditworthiness assessment: Affirm will evaluate your creditworthiness during the application process. This assessment may involve a soft credit check, which won't impact your credit score. Factors such as your credit history, income, any recent bankruptcies, and existing debts may be considered.
Credit or Debit card: To make the payments, you will need to link a valid US credit or debit card with your Affirm account.
After you submit a financing request through the Affirm account, the request will be approved or denied on several factors.
If applicable, how long have you had the Affirm account?
The number of current loans you have with Affirm
Any existing payment history such as deferred or overdue payments.
In the majority of cases, one customer cannot apply for financing over $17,500 in total.
What Can I Buy With Affirm At Walmart?
Affirm provides financing options for both high-value and low-value items, making it convenient for various shopping needs. Items that have a price range of $150 – $2000 after tax are eligible to purchase from Walmart. You can use this payment method to purchase a wide range of products.
Home goods (such as mattresses, furniture, and more)
Kitchen and dining
Electronics (including laptops, TVs, iPhones, video games, and more)
Home improvement items such as tools, paint, or hardware items
Auto parts and tires like automotive products and other maintenance items
Floor care
Arts and crafts supplies
Musical instruments like guitar, piano, or drums
Sports and outdoor gear such as camping gear, or bicycles
Toys
Baby items – nursery essentials
Apparel such as clothing, shoes, and other accessories
Jewelry – Rings, bracelets, or earrings from Walmart
Video games or accessories such as consoles
Items Not Eligible For Affirm At Walmart
While most products at Walmart are eligible for purchase with Affirm, there may be some restrictions. There are some categories of products that cannot be paid for with this payment method because they might be less than $144 or may be restricted by the government.
Groceries and Food – Affirm is specifically designed for financing retail product purchases rather than consumable items, which is why groceries are not allowed.
Alcohol and tobacco – These items have an age limitation and have to follow certain regulations.
Weapons – Walmart does not allow the purchase of weapons, including firearms, gun accessories, air guns, and hunting supplies, using Affirm.
Baby food – You might be able to buy toys or baby furniture through Affirm.
Pet food and supplies – You cannot purchase pet food or other supplies with Affirm.
 "Impulse" items – Items placed near the registers for convenience, such as magazines, gum, or snacks, are not eligible for payment with Affirm.
Money services – Walmart offers a variety of money services, but they can't be paid with Affirm.
Wireless service plans – Prepaid or postpaid mobile phone plans cannot be paid using Affirm.
Gasoline – Gasoline transactions typically require immediate payment at the pump or inside the store, which is why they cannot be paid with Affirm.
One-hour photo services – The one-hour photo printing services at Walmart are not eligible with Affirm.
Pharmacy or health and wellness items – Affirm cannot be used to pay for items available in the pharmacy or health and wellness departments.
Affirm Interest Rates and Fees
The interest rate for each purchase will vary based on factors like your creditworthiness, and the length of the repayment term. Before finalizing the transaction, Affirm will provide you with clear details about the interest rate and any applicable fees.
Typically, a long-term loan will give you lower monthly payments. However, you will pay a higher interest. The interest rate at Affirm ranges from 0% to 36% APR, which is contingent upon the loan terms.
The best part about using Affirm is that it gives the customer a real dollar amount of interest upfront instead of calculating through a cryptic interest rate. Before a customer opts for financing, they will be informed about the exact amount that needs to be paid. It will allow them to accept or reject the terms.
By using Affirm at Walmart, customers can also avoid any fees for using their flexible financing. They publicly advertise that customers will not be charged late fees, annual fees, zero-charges, and no fee to register an account.
You must remember that Affirm doesn't have any fees, BUT it can impact your payment schedule or approval. For instance, delayed or missing payments can decrease your chances to get Affirm loans in the future. Moreover, it can negatively impact credit scores.
Payment Schedules for Affirm
Once your purchase is approved, Affirm will provide you with a payment schedule. Generally, repayment for Affirm loans is divided into 3-, 6-, or 12-, 18-, or 24-month terms.
Spreading the payment over this period makes it manageable for a customer to pay off the loan. It is best to make your repayments on time to prevent high interest or late fees charges.
Even though bigger loans are spread over two years, small loans can be paid off over one to three months. Affirm uses a straightforward repayment formula. The payment schedule plan splits the total purchase amount into four installments (equal amounts) and charges zero interest.
You will have to pay the first installment at the checkout. The rest of the payments will be billed automatically after every two weeks till the loan is completely paid off. If you want to learn details about the loan and repayment schedules, then you can view the information in the Affirm app. It's important to adhere to the payment schedule to avoid any late fees or negative impacts on your credit score.
Do Affirm Payments Work At Walmart.com?
Yes, Affirm payments work seamlessly at Walmart.com. 
It offers a convenient and flexible payment option for online purchases. To pay on Walmart.com, customers require a virtual card. This card works like a typical credit card BUT has information that can be used once.
Browse through the wide range of products on Walmart.com and add your desired items to your cart. You will have to ensure that your total order reaches a minimum of $150.
If you have an Affirm account, sign in with your credentials. If not, you may need to create an account. Don't worry, it's a quick and easy process. After you are aware of your total, go to Affirm app on your smartphone or log into your Affirm account. Apply for financing to proceed with the payment.
If your purchase amount is approved for financing, Affirm will give you virtual card information. You must keep the tab or app open to access the information.
You will go back to Walmart.com, and proceed to checkout. On the checkout page, you'll find various payment options. Look for the Affirm payment option and select it. Enter the card number and other information required.
The initial payment or the first installment will be deducted from your account. You will have to make timely payments and will receive payment reminders.
Can I Use Affirm At Walmart Self-Checkout?
You can use Affirm at Walmart self-checkout. Walmart offers the option to use Affirm for payment at self-checkout registers, providing customers with a convenient and streamlined checkout experience.
When using Affirm at Walmart self-checkout, the process is similar to using Affirm at a traditional checkout counter.
Open the Affirm app on your phone to apply for a loan. You can also visit www.affirm.com/walmart and click "Apply Now"
Self-checkout requires you to scan items or manually enter the code of the products in the kiosks. Moreover, you will have to enter the amount you are spending. It will give you several payment plan options.
When prompted to select a payment method, choose Affirm as your preferred option.
The self-checkout system will require you to enter a valid mobile number associated with your Affirm account. You will receive an authorization text message containing a unique code.
Enter the code into the self-checkout kiosk when the prompt appears.
The self-checkout system will display the purchase details, including the total amount, repayment terms, and applicable interest rates. Review this information for an accurate transaction.
You can choose the period or number of installments you would like to split your repayments in.
Follow the prompts on the self-checkout kiosk to complete the transaction. This includes confirming the payment plan, agreeing to the terms and conditions, and finalizing the purchase.
All Walmart locations might not have self-checkout kiosks, so it is best to check for their availability beforehand.
Can I Use Affirm Virtual Card At Walmart?
You can make purchases at Walmart.com using Affirm's virtual card. It is a digital card that operates like a credit card and can be used for both online and in-store purchases. This is not a physical card and customers will only get a number.
You will have to apply for a temporary virtual credit card when you shop at Walmart using Affirm. It works as a one-time-use credit card. The amount approved on this card is conditional, dependent on the amount you plan to spend.
Visit Walmart.com and choose the products you want to purchase.
You will choose Affirm as your payment method when checking out
After choosing the payment method, add your details. Press "Continue to Payment"
When the payment screen appears, go to "Add a New Card". At this point, add your Affirm virtual card information.
Click "Continue to Review Order" to ensure accuracy. Once you have reviewed the order, click on "place your order"
Enter the CVV code as suggested by the prompt. After order completion, you will receive an email, confirming your order.
Benefits of Using Affirm At Walmart in Store and Online
Flexible payments: Customers have been disappointed to find out that Walmart does not take Afterpay and some other prominent BNPL services. However, Affirm is a perfect program to rely on instead.
One of the primary benefits of using Affirm is the ability to split your payments into more manageable installments. Instead of paying the full amount upfront, Affirm will divide the cost of your purchase into four equal payments. Choose a period between three, six, or twelve months if possible.
Seamless in-store and online experience: Affirm works impeccably both in-store and online at Walmart. Whether you prefer to shop physically or from the comfort of your home, you can enjoy the convenience of Affirm's payment options across different channels.
Debit/credit card alternative: Using Affirm as a payment method is an excellent substitute for debit and credit cards. You can access immediate purchasing power at Walmart, without paying fees or charges. Moreover, it does not directly impact your credit score.
Increased affordability: With Affirm, you will be able to afford more purchases or higher-priced items that may have been difficult to purchase outright. You can purchase a wide range of items by paying through Affirm such as furniture, electronics, or appliances. Customers can enjoy the item without straining their finances.
Clear terms and conditions: Affirm provides clear terms regarding fees and interest rates. Moreover, this BNPL service provider tells you the exact amount you need to pay. It will allow you to avoid surprises or hidden costs. To use this service, the item must be above $144.
Mobile payments: Using the virtual card, you can make the payment at Walmart locations that accept MasterCard, Discover, or Visa. With Affirm payment option, you will not have to carry multiple cards.
Downsides of Affirm Payments at Walmart
Late payment fees: Failing to make payments on time can result in late fees. Moreover, it may negatively impact your credit score.
Increased debt burden: Taking on additional debt through Affirm can increase your overall debt burden. It's crucial to assess your financial situation and consider whether adding monthly installment payments aligns with your budget.
High-Interest charges: Contingent upon your creditworthiness and the financing terms, you may incur exceptionally high-interest charges. It will increase the total cost of your purchase. Even though Affirm claims 0% interest but a lower credit score might result in charges that can augment the purchase price. People who want to avoid high credit card payments will be at a disadvantage when they are charged a 30% APR.
Creditworthiness assessment: During the application process, Affirm evaluates your creditworthiness. Customers with a low credit score might have to pay higher interest rates or find it difficult to get approved.
Affirm Customer Reviews Online
Reviews about Affirm are widely available on different platforms. Thorough research will show that customers have mixed reviews about this payment method.
Some users talk about how great the service is in terms of allowing them to spend on essential purchases. Moreover, people are enjoying the reward point system that allows them to avail of discounts. You will receive points on loan repayments, giving people an additional incentive. Some customers have also commented on how Affirm shows daily deals, allowing them to maximize their savings.
Even though most of the feedback is positive, some reviews should be taken into consideration before using Affirm. The two major issues faced by customers have to do with insufficient customer service and returns/refunds. These aren't isolated problems and can pose a major problem especially if it is a high-value purchase.
Affirm hasn't come up with a foolproof plan to deal with returns. Many customers have complained that they returned the item but the service providers still wanted them to pay for the product. This was true even if they provided proof of return. Using this service can become a risk if customer service keeps lagging.
Affirm Walmart Phone Number for Contact and Help
If you have any questions or need assistance with Affirm at Walmart, you can reach out to their customer support. There are a couple of ways to reach out and resolve issues or clarify queries.
Affirm offers mini questionaries' on their website that allows you to pick out the exact issue. According to the problem at hand, Affirm will suggest the best way to contact them. 
If you want to speak to a customer support agent, call (855) 423-3729 to resolve your issues. Calling between working hours (7:00 AM and 10:00 PM Central Daylight Time) is crucial because it will be quicker. Moreover, you will be guaranteed a response. You can also inquire about purchases made through Walmart.
 You will have to clarify your query during work hours when a customer service agent is ready to offer support. It is also possible to email Affirm directly at help@affirm.com 
You can fill out a form or message Affirm. Typically, you will receive a response from Affirm within one day. For better service, you should log in.
Other Stores That Accept Affirm
Is the biggest sale of the year coming up? Don't have any savings? Use Affirm to enjoy savings while effectively managing your budget. You can access this payment method at the checkout for more than 80 online shopping sites.
Given the diverse annual percentage rates offered by Affirm, it is best to compare other loan alternatives. With Affirm, you can easily view the total amount of interest, helping you make an instant decision.
Let's list popular stores that have collaborated with Affirm:
GoodYear
Auto Anything
Peloton
Byte
Bed in a Box
Birch Lane
Brooklinen
Parachute
Felix Gray
Holden
Lenscrafters
Timex
CheapTickets
Expedia
Travelocity
Burrow
Framebridge
Pottery Barn
Serena & Lily
Wayfair
East Fork Pottery
Best Buy
iRobot
Adidas
Cole Haan
Eddie Bauer
Faherty
Target
Avocado
Brooklyn Bedding
Casper
Dreamcloud
Layla Sleep
Nectar
Tuft & Needle
Tips! How to Use BNPL Services to Shop Better
If you're using Buy Now, Pay Later (BNPL) services like Affirm to enhance your shopping experience, here are some tips to help you make the most of it:
Set a budget: Before indulging in your shopping spree, determine a budget that aligns with your financial situation. You can utilize budgeting apps to track your spending. Ensure that the amount of the loan can be repaid easily.
Compare different options: Different BNPL providers offer varying interest rates, fees, and repayment terms. Compare the options to find the most suitable one for your needs.
Use it wisely: BNPL services are convenient. However, you must avoid overstretching the budget. Only use BNPL for purchases you truly need and avoid impulse buying.
Keep track of your payments: Stay organized by keeping track of your payment due dates. Set reminders or utilize apps to ensure you make timely payments and avoid late fees.
Prioritize high-interest debt: If you have multiple sources of debt, consider prioritizing high-interest debts first. Paying off debts with higher interest rates can save you money in the long run.
Regularly review your financial situation: Keep an eye on your overall financial health. Regularly assess your budget, spending habits, and repayment capabilities. Adjust your shopping and payment strategies accordingly.
Key Takeaways
Affirm offers a convenient buy-now-pay-later option for Walmart purchases, both in-store and online. It splits payments into manageable installments.
You need to meet Affirm's qualification requirements, including age, mobile number, and a valid U.S. credit or debit card.
It's crucial to consider your financial situation and assess the impact of Affirm payments on your budget and overall debt burden. Moreover, you should consider other payment options to ensure a better deal.
Frequently Asked Questions (FAQs)
How to apply for Affirm again?
If you have previously used Affirm and want to apply again, simply visit the Affirm website or app and log into your account. People who have a good credit history can reapply for an Affirm account. To improve your chances of getting approved, ensure that you meet the eligibility criteria. Before applying again, it is best to clear any debt obligations or negative credit scores. Verifying your income will allow you to apply for Affirm again.
Can I return Walmart purchases made with Affirm?
Yes, you can return Walmart purchases made with Affirm. The return process may vary depending on Walmart's return policy. When returning an item, Walmart will typically refund the amount you paid and adjust your Affirm loan accordingly. Returns are treated the same way as any other payment method. The amount will be credited back to your Affirm account. You will see refunds within 3-10 business days.
Does Affirm affect credit score?
No, when shopping at Walmart with Affirm; your credit score will not be affected. Even though the company might perform a soft credit check during the application process, it does not impact your credit score. However, late or missed payments through Affirm can negatively impact your credit score.
Do I need to have a good credit score to qualify for Affirm?
Although having a good credit score can increase your chances of approval, it is not a necessity to qualify for Affirm at Walmart. The app is accessible to people even if they have a less-than-perfect credit score. However, it is imperative to remember that Affirm runs a soft credit check when you submit your application. By doing so, the company gets an idea of your creditworthiness.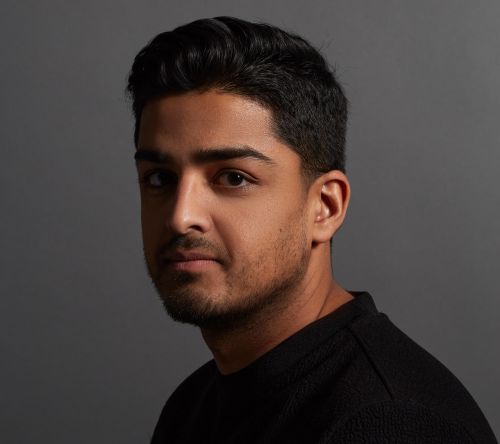 Ali Anees is a professional brand marketer focused on enhancing customer experiences. His focus is on conducting all-rounded research on U.S. retailers and services to provide updated information for our consumers.
He has a background in strategizing and developing marketing tactics for large Consumer Packaged Goods organizations. His understanding of the industry is beneficial when it comes to finding detailed and accurate information for our consumers.