Americans love their pets, especially dogs and cats. No secret there! On warm weekends, parks resound with the happy barking of doggie locals, and countless resident cats are purring on porches and windowsills.
According to the American Pet Products Manufacturers Association (APPMA), nearly two-thirds of US households own at least one pet, including dogs, cats, fish, birds, and other small animals like guinea pigs or gerbils.
More than half of American households have at least one dog or cat, and 16% own both, which means there are more than 60 million pet dogs and 75 million pet cats in this country! And they're well taken care of.
Pets Are People, Too?
Today more than ever, pet owners shower pets with the love and attention that used to be reserved only for children.
A 2003 National Survey of People and Pet Relationships by the American Animal Hospital Association (AAHA) found that the vast majority of owners (83%) refer to themselves as the pet's "mommy" or "daddy."
As Karen Feld says in Sky magazine, "My pets are my kids. And I love them just as much as biological children." Not only that: 39% give their pets "people" names like Max, Molly, or Jake; nearly half let their pet sleep on the bed; and 20% include Fido and Fluffy in their wills.
"Pets are enjoying more attention than ever," says Dr. Dennis Feinberg, VP of the AAHA. "Our survey shows that pet owners are making their companion animals a priority, as they depend on them for companionship and affection."
So it's unsurprising that these loving "parents" demand the best and pamper their pets with treats, gifts, and services. From gourmet biscuits to heated beds, jewelry, and perfume, owners don't hesitate to spend money on the little extras that will make puppy tails wag and pussycats purr.
Thus, our "love affair" with pets has fueled one of the country's most profitable industries: According to the APPMA, sales of pet products are now at $31 billion, outpacing even the toys-for-people industry ($20.3 billion), and the candy industry ($24 billion).
The average amount people spend on pet "extras"- accessories, toys, fancy bowls, etc.- more than doubled in the past three years, from $97 in 2001 to $215 in 2003. Pet owners don't curb spending even when money is a little tight.
In the 2003 AAHA pet-owner survey, 73% said they would go into debt to provide for their pet's well-being.
And pets are moving to the top of an upscale food chain. "Not only are pet owners treating their pets like a child or family member, in some cases they're treating them like royalty, indulging them in massages, and gourmet dinners from pet menus at some of the country's finest hotels," says Bob Vetere, COO of APPMA.
Pam Danzinger, President and CEO of Unity Marketing, Inc., a market research firm, explains this uncontrollable pet craze. "There's been a big change in the way consumers look at pets," says Danzinger, the author of the 2003 report, Why People Buy—Things for Their Pets. "Pets are not [just] animals anymore, but full-fledged members of the family," she says. And that's why "gifts, birthday cards, and boarding them at pet hotels has become so popular."
Feld's take: "Perhaps because more people than ever are living alone, often at great distances from other family members, for some of us, pets are family."
Danzinger's report comes to the same conclusion: in the increasing number of single households, empty nesters, and dual-income couples with no children, pets take on the role of a substitute child. With these quickly changing demographics, people develop effective relationships with them.
Business Communications Company, Inc. (Norwalk, CT) says the market potential is huge and growing. "Rising at an average annual rate of 3.9%, the market for pet care is expected to reach almost $36.3 billion by 2008," according to The Pet Industry: Food, Accessories, Health Products and Services, the company's extensive January 2004 report.
Dear Fido, Dear Fluffy
The AAHA survey showed that 62% of pet owners celebrate their pet's birthdays. Feld reports "lavish puppy showers [for] new arrivals, jubilant birthday parties, and festive holiday celebrations." And that's not all: a third give wrapped gifts to their pets; 38% make special pet-safe birthday cakes; nine percent throw a birthday party (with other pets as guests!); and 5% give the pet a greeting card.
Playing into those sentiments, Stephen Hoy, DVM, a veterinarian and long-time pet enthusiast, launched Crunchkins. This company makes colorful greeting cards designed exclusively for pets: Crunch Cards for dogs made of edible rawhide and Purrfect Greetings for cats, with a small, catnip-filled toy attached.
Retailing for about $5, the cards come in dozens of designs for holidays, birthdays, and any occasion that requires a special "thinking of you" reminder for a favorite pooch or kitty: the "Merry Christmas from Santa Paws" card has a green Christmas-tree-shaped toy attached, and "Happy Birthday to One Spoiled Rotten Cat" comes with a red fish-shaped toy. The chewable cards for dogs, adorned with plenty of colorful hearts, have sayings like "Just Bepaws I Love You" and "Friends Forever."
But why greeting cards anyway?
For more than 20 years, Hoy and his wife, Christine, ran a veterinary hospital in southeastern Michigan, where they had a chance to witness first-hand the incredible devotion to and emotional attachment owners have for their pets.
Dogs recovering from surgery or older dogs needing overnight hospital care sometimes stayed at Hoy's clinic for periods. And when they did, their owners went out of their way to keep in touch with their pets and make them feel better. "We had people calling from Europe, asking us to put the phone to the dog's ear," says Hoy. "Others sent greeting cards and asked that we read them to the dog and hug him."
Dogs don't appreciate greeting cards, of course. "A plain paper card means nothing to pets," says Hoy. "Even if you read it to them in baby-tone and hug them. When you place it in front of them, they'll just walk away."
So Hoy came up with the idea for Crunchkins, cards that allow people to show their affection for their pets in ways that are fun for the animal at the same time.
Stepping Out With My "baby."
Many dog owners buy clothes and accessories matching the dog's collar and leash to emphasize the special bond they share with their pets. Some even love to go shopping with them although many stores allow dogs or pets in!
Paw-Fect, a dog-apparel company (Winter Park, FL), offers designer collars, leashes, bandanas for dogs, and matching T-shirts for people. "We noticed a trend where people want to coordinate with their pets, and they want to have fun with it, so we decided to offer something special," says the founder and president, Carol Munn.
Munn describes Paw-Fect products, with their colorful, whimsical designs, as "high-end but not high-priced." For about $15, collars are made of durable materials and covered with soft fabric to prevent chafing and rubbing the dog's neck. T-shirts have an 8?x10? patch of matching fabric sewn across the bustline. "We try to do what everybody else is not doing and offer a line of different and unique products," she says.
Following the same trend, Fine Arf, a New York-based company specializing in sterling silver animal charms (they have 61 different dog breeds!), offers a huge selection of leather belts for people and matching collars for dogs, both adorned with breed-specific, dog-shaped brass hardware.
"It's my version of having mom and daughter wearing the same outfit: the owner wears a belt, and the dog wears a matching collar," says Fine Arf's founder and designer, Lisa Greene.
The increasing tendency to "humanize" pets and involve them in activities that were once reserved exclusively for people is a great opportunity for companies that offer "human-like" products for pets or cleverly gear their existing line of merchandise towards furry "children."
In addition to an array of dog accessories and toys, Harry Barker (Charleston, SC) offers cute terrycloth "doggy bath robes" that wrap around the animal and tie it behind his back. "It's sort of an unusual item," says Carol Perkins, owner and founder. "It's supposed to keep them from getting chilly, but some people use it to dress up their dog."
When Vogue featured the robe in one issue, the editors called it an "ingenious device." Another of Harry Barker's best-sellers is the "gift bucket," a gift set for "new parents" that includes a towel (baby pink for a girl puppy, powder blue for a boy), a soft bone-shaped toy, and a tin filled with all-natural treats, all stuffed into a miniature galvanized bucket with the new arrival's name on it. "It's a great gift to welcome a new puppy," says Perkins.
Spoiled Silly
Bloomingdale's started selling Oh, My Dog! Perfume for canine darlings at about $30 for a 3.3-oz bottle.
That's when Rolf Horvat-Markovic, owner and founder of Empire Trading (makers of body, bath, and gift products for people), was inspired to add the 4K9 Dog Care line. It includes shampoos and deodorizing sprays, each in three pleasant scents: City Dog (lemon and tea tree), Country Dog (lavender and citronella), and Puppy Dog (baby powder and chamomile).
And who says dogs and cats can't wear jewelry? Charming (West Lake, CA) offers 12 pet charms attached to the animal's collar.
To anyone who thinks pets couldn't care less, Lara Riedel, company founder, explains the charms' benefits: "It's really great for [the pet], because it draws people's attention, and pets love to be in the center of things—it boosts their self-esteem."
Charming has tiaras and party collars for special occasions, the perfect adornment for a Yorkie or Angora birthday girl or boy. Riedel says she has customers buying her tiaras for—yes—doggie weddings, where the "bride" proudly walks down the aisle wearing a shiny crown fit for a puppy princess.
For those who ask for ultimate spoiling, BodyTime Wellness (Chester, NJ) has Nuzzles, the smaller for-pets version of their popular Nukkles at-home massage tool for people. Don Brown, owner, and founder, says massage is a therapeutic experience for the dog and a great way to deepen the bond between the owner and her pet.
"People would do anything for their pets," he says. "Dogs are getting pampered more than ever at spas with special shampoos and whirlpool baths, so why not massage?"
Why not, indeed. If massage is OK, why not breathe mints?
Chomp, Inc. (Lebanon, NJ) makes specially-formulated YipYap bone-shaped dog breath fresheners. And for cats, Pit'r Pat, fish-shaped "mints." Both come in colorful tins, as mints for people do, but don't taste minty (dogs and cats wouldn't touch mint).
Instead, they're liver-flavored and contain pet-specific natural ingredients like parsley, green tea, or rosemary that neutralize bad breath. Liver-flavored? Do they like it? "Pets go crazy for them," says Chomp's president and co-founder, Sarah Speare. "I always keep a tin in my purse right next to my Altoids, so I can give them to my dog anytime she wants one."
Sure enough, there's now an Altoids alternative: true dog lovers can freshen their breath with bone-shaped mints. Blizzard's Bone (Lake Zurich, IL) has a line of doggie mints—for people only.
They come in collectible tins featuring six designs, including Yellow Lab Golden Retriever, Puppy, and Bulldog. Are bone-shaped mints a little much? "People who love dogs don't think twice about spending money on pet-related things," says owner and co-founder Leslie Lipowski.
The Image Of You
To show off their love and loyalty to their favorite ball of fur, owners also buy scores of pet-related items for themselves: T-shirts, key chains, magnets, stationery, figurines, mugs, and picture frames—the possibilities are endless.
In one survey, a third of pet owners said they bought or received pet-related items as gifts. "If you're a pet person who's really into your pet, you wear your heart on your sleeve, letting people know what you love," says Danzinger. "It's the expression of your passion."
"There's definitely a surge in pet-themed merchandise today," says Jerry Oppenheim, VP of sales and marketing at Sandicast, and people often look for breed-specific products. Sandicast (San Diego, CA) specializes in genuine-looking animal sculptures and offers figurines in various sizes and price points from $7.99 to $1,000.
According to the Unity Marketing report, plush or stuffed animals are the most popular pet-related items for humans, especially if the toy resembles the animal that brings so much joy to the household.
Clothing that features dogs and cats (or better yet, puppies and kittens) is just as popular. Next come decorative or collectible figurines and sculptures; the more lifelike, the better.
Sandra Brue, the artist who sculpts Sandicast's remarkably realistic animal figures, captures not only the breed's specific features but also different poses, including playful puppy and kitty attitudes: an Australian Shepherd that just caught a Frisbee on his back, one eye closed; a calico cat with a red collar, carefully licking his paw.
These days, pet lovers can find something for themselves in almost every product category.
From hand-painted plates and mugs to note cards and stationery to frames and throws and pillows, it's hard to find an item that isn't or can't be adorned with a cute kitty or puppy. Jewelry, too, is available in dog- and cat shapes, such as the dozens of breed-specific sterling silver charms in the Fine Art collection.
Alpha Dogs
It's a familiar refrain: How can small specialty retailers compete with giants like Petsmart or Petco, which open dozens of huge stores yearly and net billions of dollars in annual sales? What do you have that the big guys don't? The short answer: the personal touch.
Smaller retailers can distinguish themselves in the market and succeed by doing exactly what the giants can't do: connect with customers (and their pets!) on a personal level.
"It's important to build a personal relationship, to connect directly with the consumer," says Danzinger. A successful pet store or cart owner knows the pet business and shares the customer's passion for pets, or at least understands it and relates. And "if your pet is in the store with you," she says, "it makes you more credible."
Remember that more than 80% of pet owners also perceive their pets as children and treat them accordingly. So paying close attention to all those "parents" out there is crucial.
"These people care deeply about the animals, about their health and well-being," says Danzinger. "The parents can be the most loyal customers, enthusiastic about what the company has to offer." In her report, Danzinger includes these tips for pet-related businesses:
Be involved with your customers. Connect with them on an emotional level. Show that you care about their pets; encourage two-way communication; and provide timely, informative answers.
Listen to your customers. Find out what kinds of products they want and what they're looking for in product-all-natural ingredients. Extra health benefits?
Give more value. A free box of treats with every purchase is a good incentive for repeat sales.
Stay connected. Notify regular customers about new products and special offers.
Be involved in the community. Sponsor and be visible at special events that help animals. Volunteer and donate food, supplies, and toys to local animal shelters.
True Love
Love me, love my dog.
Or cat, or parakeet, or bunny, or hermit crab.
Whatever the pet, their "pet parents" are more than willing to spend what it takes to make the pet healthy and happy and more than happy to go beyond that call of duty. And they do!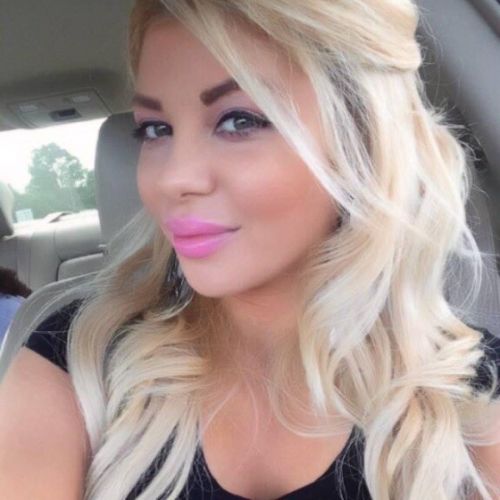 Jeannine Mancini, a Florida native, has been writing business and personal finance articles since 2003. Her articles have been published in the Florida Today and Orlando Sentinel. She earned a Bachelor of Science in Interdisciplinary Studies and a Master of Arts in Career and Technical Education from the University of Central Florida.