Are you tired of leaving your furry friend at home when you need to run errands or grocery shopping? This is about to change—numerous stores across the U.S. welcome dogs and other pets in their stores. Even though you might only bring your pet to the store sometimes, it is better to know the shopping destinations where your pets can accompany you. So, what stores allow dogs? Let's find out!
Quick Summary
The majority of the stores in the U.S. do not have a lenient pet policy, and therefore, they would not allow dogs with customers roaming in the aisles. However, some prominent exception names exist, for example, Sephora, Hobby Lobby, Rose, etc. Moreover, if you take the dog with you on the shopping trip, make sure he has a leash, is adequately trained, and packs the essentials you may need in an emergency.
What Stores Allow Dogs Inside In The U.S.?
When it comes to stores that allow dogs, the policies may vary. However, many U.S. retail chains and local businesses recognize the importance of catering to pet owners. If you are wondering which stores in the U.S. allow dogs inside, you're in luck. We have compiled a list of some of the most dog-friendly stores nationwide in this fantastic resource.
Home Decor Stores
Need to stock up on supplies for your next home improvement project? Home Depot is another dog-friendly option. The store has wide aisles, making it easy for your leashed dogs to roam around without damaging anything. Although the official store policy permits service dogs only, they still welcome dogs regardless of their status. Imagine strolling through the aisles, picking out paint or hardware, with your loyal companion wagging their tail beside you. Home Depot allows dogs in some locations, so you should check the policy in your nearest store before visiting.
Hobby Lobby is a dog-friendly store but will mainly allow service dogs inside. The local store manager has the final call on whether they will allow dogs to enter. Some Hobby Lobby outlets might welcome small dogs in carriers. As a craft and home decor retailer, it's best to leave your dog at home or make alternative arrangements when visiting Hobby Lobby stores.
Do you need items for your home improvement project but somewhere to leave your dog? Lowe's is known for its dog-friendly policy so that you can tackle your DIY tasks with your furry friend by your side without hassle. They allow pets: be they service or other animals. Most of the store's locations are pet friendly.
Restoration Hardware stores is a high-end home furnishing retailer allowing pets in most locations. Since all areas do not allow dogs, calling before visiting the store is advised. For outlets that allow entrance to your pups, they can help you pick out new sofa and home furnishings.
Pottery Barn is a high-end home furnishing store that welcomes purse pups and leashed dogs inside. It's a great place to shop for furniture and home decor while accompanied by your furry companion. You can also shop for a stylish doggy bowl.
If you're a bargain hunter and a pet lover, you'll be thrilled that some T.J. Maxx stores are dog-friendly. The three sister brands offer a variety of home goods and discount clothing. You can also purchase pet-friendly items, including water bowls, dog beds, and chew toys. Sniff out great deals while enjoying the company of your four-legged companion. Similarly, Marshalls is a discount retailer that offers the same policy.
Clothing Brands
Are you looking to update your wardrobe? You'll be glad to know that most Old Navy locations are dog-friendly. You can check out the latest fashion trends while your furry friend gets well-deserved attention from fellow shoppers. Note: the exact policy of the store differs from location to location, and it's best to check it before the visit.
If your dog is well-trained and placed on a leash or carrier, Ann Taylor & LOFT is the one for you. This clothing retailer lets your dog give you a second opinion on the new dress you plan to purchase. It is imperative to be mindful if the store is located inside a mall. The policy will vary from one location to another as the mall rules can intervene.
The majority of Macy's store locations open their doors to pets. It is a well-known department that has a pet-friendly policy. However, some of Macy's outlets are connected to more giant malls. As a result, you should call ahead to enquire whether you can bring your dog.
JOANN Fabrics has a fantastic pet-friendly policy that is featured on its website. They display their love for animals by celebrating National Pet Day. If your pup is clean, considerate, leashed, and vaccinated, then there is no stopping them from shopping with you. It is also possible to double-check the exact policy at the nearest store by searching for it on their website.
Want to shop in an environment-friendly way? Everlane supports factories regarding reasonable hours, fair wages, and cruelty-free policies. It is an ethical clothing brand that is happy to allow dogs in its stores.
All of Victoria's Secret stores are dog-friendly. So if you love your pups as much as your lingerie, this is the store to shop from. You will naturally need dogs on a leash or a carrier since the stores can be crowded. Pet parents can opt for quieter shopping time slots.
Typically, Gap stores have a dog-friendly policy. However, its corporate office suggests that the procedure varies from one store to the other. It's advisable to leave your dog at home or make alternative arrangements when visiting Gap stores if the nearest store does not allow dogs.
Ross is a dog-friendly store because its locations allow dogs inside the outlet. You can take your best buddy while shopping for a new dress at affordable rates. The store welcomes ALL dogs on social media, implying that they don't discriminate against pets or service animals. They also celebrate National Pet Day. You can also avail of amazing discount deals in their pet section.
Pet Supply Stores
This pet supply store not only allows dogs but encourages their presence. From shopping for toys to picking out tasty treats, your pup can join in on the fun at Petco. The pet-friendly store welcomes all domesticated animals licensed, vaccinated, and legal in the state or city. They also give a dog treat at the counter. Even though Petco allows dogs in ALL locations, your furry friend must be restrained on a leash, in a travel habitat, or in a carrier. 
If you love hiking with your dog, why not take them shopping for the gear too? L.L. Bean is a dog-friendly store that sells high-quality outdoor activity equipment and essentials. They have a longstanding tradition of welcoming dogs, and you can often find water bowls and treats available for furry visitors. It welcomes dogs at all its stores except its flagship store in Maine. This outlet has two café, so they only allow service dogs to enter.
PetSmart is a pet supply store that allows dogs and welcomes them with open paws at ALL locations. The Doggy Disneyland offers a wide range of pet products and services. In addition, it often hosts dog-friendly events. You can bring your dog along as you browse the aisles of this pet-friendly paradise. If your dog is on a leash and is vaccinated, you can browse through the store with your dog.
Known for its high-quality farm and pet supplies, Tractor Supplies Co. is proud to be a pet-friendly store. Its locations welcome dogs and let the pet pick out their favorite items. Ensure your dog is on a leash and well-behaved to avoid disturbances. Maddie Belle, the Golden Retriever, is one of their best customers. The store offers an incredible shopping experience for your pet.
Orvis sells one of the best dog beds in the market. This store has several categories: fishing gear, home furnishings, clothing, and hunting gear. Apart from selling an extensive range of pet supplies, they are known for being dog-friendly and often allow well-behaved dogs inside their stores. Additionally, Orvis holds a cover dog photo contest and donates to the Morris Animal Foundation. The charity goes out for research on canine cancer.
Cosmetics and Accessories
If you can keep your puppy from the makeup and testers at Sephora, you are welcome to bring them along. However, there is no concrete policy, so calling or messaging the nearest store is recommended. Generally, Sephora stores inside a mall will not allow dogs to come inside.
Lush Cosmetics is a famous beauty and personal care store. They allow dogs and other pets inside the store, and you can also purchase pet-friendly products. The cosmetic brand does not test its effects on makeup, further showing its love for animals.
Nordstrom is an excellent choice if you're in the mood for a more upscale shopping experience. The store has been dog-friendly for more than 30 years. It welcomes your pet at all of its locations as long as they are on a leash and properly trained. Some areas, like New York, even have dog-friendly events and amenities. You can also find fashion accessories for dogs and update their Instagram.
Warby Parker is an eyewear retailer that loves welcoming dogs at its store. If you check out their Instagram, you will notice that they allow dogs to try out frames. Moreover, they have a page committed to dogs on their website. Your dog will also enjoy gluten-free dog treats once you make a purchase. However, the rule can change from one location to another. For instance, dogs might be prohibited if the store is in a mall.
Others
Barnes and Noble is a bookstore chain that is usually dog-friendly. You can browse books, enjoy coffee, and bring your dog along for a relaxing time. The store has an open policy for service animals that accompany people with disability. However, regarding other pets, the procedure varies. Most Barnes and Noble stores have cafes, making it a health code concern. For this reason, some stores might limit pets' access.
Do you want to purchase the latest iPhone on the release date? Can't find a sitter for your dog? Apple Stores are generally dog-friendly and welcome well-behaved dogs. It can be a fun experience to bring your furry friend while browsing the latest gadgets. You will need to put your dog on a leash. Apple stores are generally crowded, and you might have to pick up your dog. Moreover, most Apple outlets are inside malls, so you must check the policy before leaving the house.
Bass Pro Shops is a retailer specializing in outdoor gear and activities. It is known for being pet-friendly and often allows dogs inside ALL their stores. They understand that many outdoor enthusiasts like to bring their furry companions along while shopping for outdoor gear and supplies. They encourage bringing your dog to the store for their opinions about the equipment for your next big adventure. Bass Pro Shops also organize special dog events with fun prizes and treats.
Cabela's retailer specializes in hunting, fishing, and outdoor gear. Sporting dogs such as hounds, spaniels, retrievers, and setters are allowed in the stores. Many of their locations are dog-friendly and welcome well-behaved dogs inside. However, some Cabela stores do not admit pets or service dogs due to state laws and limited kennels.
Harbor Freight Tools is a reputable hardware store famous for being pet-friendly. If you're looking for tools or equipment, you can often bring your furry companion. It is a heavenly store for men who love their devices. It also has a dedicated pet section for people who want to shop with their pets. Harbor Freight Tools welcomes your pets as long as they don't disrupt operations or present a risk to the staff and customers.
Bed Bath Beyond stores sell pet products and invite furry friends to shop at ALMOST ALL store locations. You will need to carry the dog or put it on a leash. Moreover, the dogs must also be well-trained to deal with the crowds. Some outlets also contain special dog carts to make it convenient for you to shop.
Properly restrained and well-mannered dogs are welcomed at all of Michael's stores. You can easily involve your pup in crafting by picking out the supplies on your next visit.
Are There Grocery Stores That Allow Dogs?
Since we spend a lot of time in the grocery aisles, you might want to bring your pet along. However, only some major grocery stores across the U.S. allow shoppers to bring their pets with them unless they are service dogs.
Grocery stores mainly adhere to the local, federal, and state health code rules that do not allow animals near food. In other cases, you can only bring one dog to the store IF their vaccinations are completed.
Some stores permit pet carriers, while others require your furry friend to be on a leash. Remember to take a bag and clean up after your dog. It is imperative never to leave your pet unattended. Many smaller, locally-owned grocery stores may be more open to accommodating dogs, but confirming their pet policy beforehand is crucial. Some of the grocery stores that allow dogs are listed below.
Whole Foods Market
Summit Food Mart
Should I Take My Dog To a Store?
Proper socialization and obedience training: Your dog should only accompany you at the store if they have a specific activity level. Pets should also have enough training to be lured away from curiosities and dangers with treats. It is an effective method to ensure good behavior in-store. Moreover, stores are more likely to welcome obedient dogs.
Duration of the visit: Knowing the time of your visit can help you prepare what kind of treats you should pack. Pack ample water to curb your pet's thirst if your shopping trip is longer.
Pack all the essentials: Your dog can quickly get frustrated, anxious, or fearful of big crowds. You should pack essentials that help your dog calm down and feel comfortable. It is best to carry items that will make your pet happy.
Potty Training: Before you begin visits to the store with your pup, ensure they are potty trained. It will decrease the chance of an accident at the store. In addition, you should take your dog to do their business before entering.
Adequate time to visit: If your dog is shy, you can opt for times with fewer crowds to avoid overwhelming feelings.
What kind of pets are allowed in the store: All stores do not permit pets. Before preparing your furry companion to accompany you, it is best to determine which pets are allowed. In addition, you should never lie about the status of your pet. For example, people who lie that their dog is a service dog discredit people who require a service animal while shopping.
If your dog is well-socialized and comfortable in public settings, a trip to the store will be enjoyable for both of you. However, if your dog becomes anxious, fearful, or reactive in crowded spaces or around strangers, leave them at home to prevent stress for your dog and other customers.
How To Find a Store That Allows Dogs Near Me?
Online resources offer a fantastic way to find the nearest pet-friendly stores. You can search for stores on search engines like Google to find relevant results. Additionally, you can utilize websites and apps that provide information about pet-friendly spots, such as BringFido or DogFriendly.
These platforms often have filters and search features that specifically allow you to look for dog-friendly grocery stores in your area.
BringFido.com is an excellent website that can facilitate you locate small and large stores with a flexible pet policy. You will need to go to the "Services" tab. Please put in your state and city to find the nearest business: a pharmacy, home improvement store, or pet store.
What Should I Do If a Store Does Not Let My Dog In?
For starters, you should research a store's pet policy to avoid the hassle of bringing a pet along and then being turned away. If the store still refuses your pet's entry, respecting their policy and other customers' is essential.
Instead of becoming frustrated, politely ask the store staff if they can recommend nearby pet-friendly alternatives. It's always better to find a suitable choice than to risk creating an uncomfortable or confrontational situation. Remember, understanding and empathy can go a long way in fostering positive relationships between pet owners and businesses.
If you cannot find pet-friendly stores in the area, leave your pet at home with a suitable sitter.
Tips! Read THIS Before You Take Your Dog (or any Pet) To a Store!
Before going on a shopping adventure with your four-legged companion, it is best to be prepared. Here are a couple of tips that you must keep in mind:
Leash and Control: It is best to keep your dog on a leash and in control during the store visit. It will help maintain a safe and comfortable store environment. Putting your dog on a leash ensures that other shoppers have a comfortable shopping experience.
Behavior and Personality Awareness: It is imperative to remember that all dogs might not enjoy the shopping experience. If your dog has a shy personality or their body language shows signs of distress, it's best to go home to avoid any disturbance at the store. Signs include fear, anxious behavior, or being distracted easily.
Proper Training: Before taking your dog to a store (around other shoppers and potentially other pets), it is vital to ensure that they are adequately trained. It implies that your dog must respond to cues and is socialized to be around people.
Keep vaccination records: Some stores may ask you for proof of vaccinations. It is best to keep the documents on your phone.
Store-Specific Policies: Familiarize yourself with the specific pet policies of the store you plan to visit. Even though many stores are dog-friendly, there might be certain restrictions or guidelines you need to follow. A quick call or check on the store's website can save you the hassle.
Prepare for accidents: Taking your pet to a store after their bathroom break is best. You must carry waste bags to clean up if there is an accident.
Carry snacks and water: Pack treats and a water bowl to keep your pet hydrated and on their best behavior.
Pet-Friendly Alternatives: If a store does not allow pets to enter, respect the policy. Rather than arguing with the store manager, ask them for nearby stores that welcome pets.
Key Takeaways
Many stores across the U.S. allow dogs inside the stores as long as they are on a leash and are adequately trained. However, it is essential to check individual store policies beforehand.
You can politely ask for pet-friendly alternatives if a store doesn't permit dogs.
Make the shopping experience memorable with helpful tips like preparing for accidents, keeping vaccination records on your phone, and familiarizing yourself with pet policies.
Frequently Asked Questions (FAQs)
Are dogs allowed in Walmart?
Walmart only allows service dogs in the stores because they understand these pets' imperative role for the pet parent. There may be certain restrictions and guidelines depending on the location. You can check these guidelines by contacting your local Walmart store or visiting their website to check their pet policy.
Does Target allow customers to come with dogs?
Target stores do not generally allow dogs, except service animals. Target stores permit service animals if they are trained to assist individuals with disabilities. For more details, it's advisable to contact your local Target store or visit their website for their official service animal policy.
Are there stores that allow dogs in Michigan?
Yes, some stores in Michigan allow dogs, although policies may vary among individual establishments. Some pet-friendly stores in Michigan comprise Petco, PetSmart, and Pink Patio. Several clothing and home improvement stores also allow the pet to roam in the aisles with you.
Explore pet-friendly stores in the state using websites or online directories dedicated to pet-friendly stores. You can also consult local community forums for suggestions.
Are dogs allowed in U.S. malls?
Most outdoor malls welcome well-behaved dogs on a leash, especially in the common areas. Some stores allow dogs in a pet carrier, while others allow well-behaved dogs on a leash. Know the rules and policies before taking your pet to a shopping mall.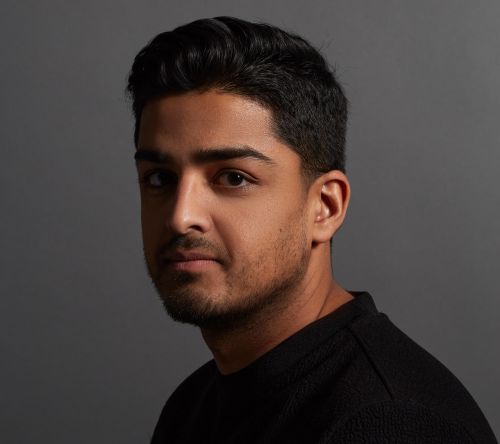 Ali Anees is a professional brand marketer focused on enhancing customer experiences. His focus is on conducting all-rounded research on U.S. retailers and services to provide updated information for our consumers.
He has a background in strategizing and developing marketing tactics for large Consumer Packaged Goods organizations. His understanding of the industry is beneficial when it comes to finding detailed and accurate information for our consumers.