Vending machines are the next big trend in the retail industry, offering convenience and accessibility to drive consumer behavior. The retail landscape is evolving rapidly, and ZoomSystems is taking the lead on this transformation.
Recognizing the shift in consumer behavior, ZoomSystems has emerged as one of the main players in automated retail market.
Jane Adams, VP of Customer Experience at ZoomSystems, stated that "ZoomSystems is all about providing seamless, convenient experiences for shoppers. Our automated retail kiosks bring products closer to consumers, enhancing accessibility and streamlining the purchasing process."
ZoomSystems, a San Francisco-based provider, designer, and operator of vending machines is offering unified automated retail solutions. One of its pioneering product, ZoomShop is a compact, self-service retail kiosk strategically placed in high-traffic locations such as malls, airports, and hotels.
These sleek and user-friendly kiosks offer a diverse range of products from leading brands. Best part: these machines are unlike a regular vending machine. It is designed to capture each brand's unique identity.
"Our advanced analytics provide brands with invaluable insights into consumer behavior, enabling them to make data-driven decisions and optimize their retail strategies." said Michael Johnson, Chief Data Officer at ZoomSystems
Using data-driven insights, this company is captivating the attention of shoppers and brands in high-traffic locations. The company ensures that consumers can access their favorite brands easily, regardless of their busy schedules or physical retail store limitations.
ZoomSystems' data analytics capabilities gives brands valuable insights, allowing them to tailor marketing campaigns and drive business growth. The unique shopping experience is free of numerous costs associated with kiosks or traditional stores.
By collaborating with top brands and creating strategic partnerships, this company is bridging the gap between consumers and sellers. Some of the world's most sought-after brands have partnered with ZoomShops, enabling brands to cater to diverse customer needs.
Best Buy and Proactiv (a skin-care company known largely for acne treatments) were the first companies to sell their products through automated ZoomShops. Today, these shops host several top brands; making ordinary spaces into revolutionary retail spots.
As a subsidiary of Swyft Inc., ZoomShop operates over 1500 locations and has partnered with two dozen brands.
Primarily, these machines are placed in the malls, hotels, airports, and military bases, along with different stores. Some of the company's top clients include Benefit Cosmetics, Dollar Shave Club, CVS Pharmacy, Nespresso and Uniqlo.
These ZoomShops are not ordinary vending machines; rather they are designed to highlight a brand's unique identity. With a wider selection of products, ZoomShops sells beauty products, tech gadgets, and coffee.
Jane Smith, a marketing Guru stated, "The impact of ZoomSystems on brand engagement is remarkable. Their automated retail kiosks provide a unique platform for brands to connect with consumers, enhancing customer loyalty and driving sales."
The latest kiosks are designed to provide an interactive experience, featuring attractive displays, touchscreens, and product information to make the buying process convenient and enjoyable.
These smart machines are also equipped with credit-card readers and receipt printers. It is a beneficial feature for customers who are looking to return the products. When returning the product through mail or at a nearby store, you will require the receipt.
By leveraging cutting-edge technology, ZoomSystems constantly monitor the machines. Moreover, ZoomShops are restocked and checked for any maintenance issues weekly.
The data derived from these shops is analyzed by big retailers and brands, enabling them to develop products mix suitable for specific markets and locations.
With an easy pricing model, ZoomShops collaborate with its clients on a fee-for-service basis. The charges will include the cost of renting mall space for the machines. Generally, it is a common location where the shop is visible to a maximum number of customers.
Statistics show that the largest shop model is approximately 100 square feet. The compact shop encompasses a wide range of products, meeting customer needs on the go. ZoomShops units are a cost-effective way to test your products before opening a brick-and-mortar retail. Some digitally native brands have used this technique.
For example, by placing their products in the ZoomSystems' self-service retail kiosks, Dollar Shave Club provides its customers with convenient access to grooming products.
The brand collaborated with ZoomShop to design a mall-based unit. It featured a glass-enclosed, display area for products. With a touch of a button, the color of the shop changes from opaque to clear.
These ZoomShops also have a unique feature of providing product information to customers. Seeking help from a customer service agent may seem inconvenient as they might not have the information required or may only be interested in making a sale.
These innovative shop models give you access to the product you purchase instantly. It is much better than waiting around for home-delivery.
Kenneth Howe, ZoomSystems' General Manager of Retail say "The future of retail is here, and ZoomSystems is leading the way."
With visionary leadership and a customer-centric approach, ZoomSystems offer a sophisticated approach to vending machines. Owing to its dynamic brand partnerships and valuable insights, ZoomShops are the future of retail. It is reshaping consumer expectations and empowering brands to forge stronger connections with their audiences.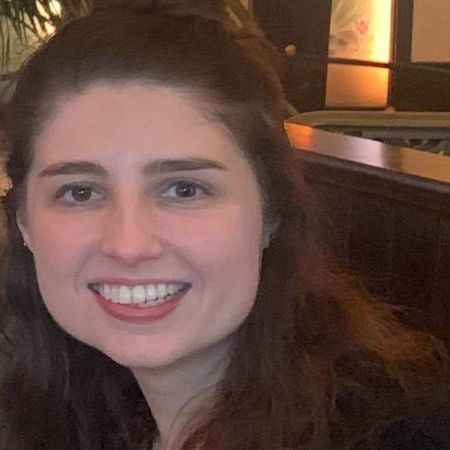 Ashley G. Anderson has than a decade of experience in business strategy and retail industry. She is an expert on the U.S. and world economies. She served as president of World Money Watch, where she shared her expertise on U.S. and world economies, as well as retail industry.