David Yurman And Miu To Open First To Market Stores At Westfield Valley Fair
Westfield Valley Fair, a renowned shopping destination for luxury brands, has announced that Miu Miu and David Yurman are opening their stores. The shopping center houses numerous luxury brands including Tag Heuer, Mont Blanc, Tiffany, Wolford, and Burberry. The announcement also suggested that a new Prada Boutique.
Westfield Valley Fair is located in Santa Clara, California. Moreover, the upscale shopping center offers an impressive selection of high-end retailers, entertainment options and dining spots. With the addition of new luxury brands, the location will draw fashion enthusiast from all over the world to experience unparalleled style.
David Yurman, Co-founder and CEO expressed his enthusiasm saying, "We are delighted to bring the artistry and craftsmanship of David Yurman to Santa Clara."
David Yurman is a well-known luxury jewelry brand founded by American designers David and Sybil Yurman. Also, the majority of Yurman jewelry features its iconic cable motif and high-quality sterling silver. With a wide range of fashionable accessories, the brand has a reputation for its timeless and elegant jewelry designs.
With their flagship store in New York, this jewelry brand is now expanding its market share. It has two other locations in California and plans to open a third store in Westfield Valley Fair in January.
Fashion-forward customers will also enjoy the much-anticipated opening of Miu Miu. Established by Miuccia Prada, the granddaughter of Prada's founder, the brand specializes in high-fashion women clothing.
In light of the grand opening, Miuccia Prada, talked about her vision for the new store. She commented that the new store will offer an immersive experience, allowing shoppers to celebrate self-expression.
Featuring contemporary designs, Miu Miu incorporates a youthful energy and plays around with their designs. Moreover, the Santa Clara store will house Miu Miu bags, footwear, clothes and other accessories, giving shoppers a comprehensive experience.
This division of Prada has stores across the globe with one other location in California. Westfield Valley Fair will welcome the store in spring 2013.
David Yurman and Miu Miu operate within the luxury fashion industry, appealing to similar luxury-oriented customers. Positioning these stores at the Valley Fair will make it a premier shopping destination.
The management at Westfield Valley Fair is equally excited about the new store openings. Adding David Yurman and Miu Miu to the lineup, the center completes a major milestone and proves its ability to appeal globally recognized brands. It creates exclusivity and allows shoppers to experience high-end fashion brands.
Westfield Valley Fair also houses numerous specialty stores and boutiques to expand its customer base. From niche perfumeries to timeless jewelry shops, the center caters to every taste. One shopper shared, "I love exploring the smaller boutiques at Westfield Valley Fair. They have an amazing collection and the friendly staff is eager to help you find the perfect item."
The shopping center's proximity to Silicon Valley and an electrifying vibe attracts a desirable demographic. David Yurman and Miu Miu can capitalize on this incredible foot traffic. Westfield will enhance David Yurman and Miu Miu's brand visibility as they step foot in the luxurious atmosphere.
Apart from shopping, Westfield also features a state-of-the-art movie theater, where visitors can watch a movie in a stylish setting. The shopping center also hosts a variety of events such as fundraisers, fashion shows, live performances and exhibitions.
Similar to Anthony Ryan Auld of Project Runway All Stars, David Yurman and Miu Miu can showcase their new collections. It will also help the brand save ample resources, given the existing clientele and infrastructure.
Westfield Valley Fair regularly hosts events that can generate buzz and attract media attention for a cause. Last month, Bay Area's finest inaugural Couture Funding a Cure event was held. It helped raise over $22,000. The proceeds benefitted the American Cancer Society. VIP guests list and cocktail parties add a layer of exclusivity, allowing shoppers to fully immerse in the experience.
The go-to shopping destination also offers an incredible dining experience. Housing high-end eateries, café or fine-dining restaurants, shoppers can enjoy a diverse selection of cuisines at Westfield Valley Fair. From an elegant sushi bar to a trendy farm-to-table bistro, Westfield has it all.
As another shopper comments, "The attention to detail and the level of service at Westfield Valley Fair is unparalleled. From the moment I arrive, I feel like a VIP." For added convenience, the shopping center also has a dedicated concierge and valet parking. Luxury brands like David Yurman can leverage these amenities to provide a tailored shopping experience.
With amazing developments in Westfield Valley Fair, the shopping destination is becoming a hub for fashion and luxury. More than 17 new retail brands are coming to Santa Clara. In addition, 50 new stores are being built to accommodate the influx of brands.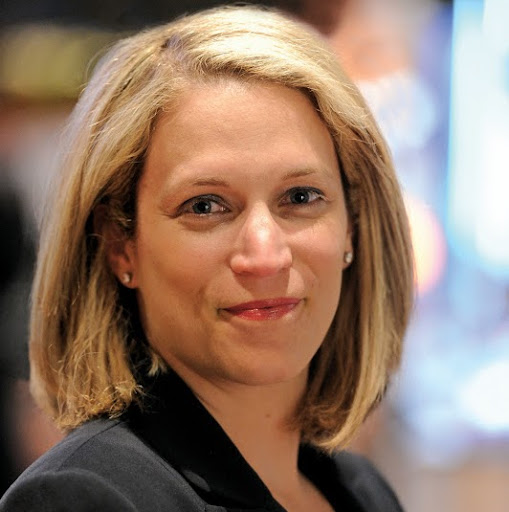 Patricia Norins is a strategic storyteller in the retail industry. With nearly 30 years of experience, she expertly combines innovative marketing strategies and industry knowledge to effectively convey brand stories. Coming from a fourth-generation retailer family, Patricia has a deep-rooted passion for retail real estate and has pioneered concepts such as adding retail to common areas and creating specialty leasing programs. In addition to her professional achievements, she actively mentors and contributes to the community, including co-teaching MBA classes.