I need help keeping up with receipts from any store where I shop. But now, even if I've made a cash payment, I can quickly find my previous transactions online due to the Walmart receipt lookup tool. I've found this to be a lifesaver, and you may too! I'll show you how to use the Walmart receipt lookup feature so you can always access your receipts when needed.
Quick Summary
You can access your previous transactions via the Walmart receipt lookup tool even if you purchased with cash. You'll need to enter your name, email ID, and the last four digits of your debit or credit card number to use the service. You can also search for your receipt over the phone by contacting Walmart's customer support line. Walmart allows returns with no receipt, but you might need to provide other details, like your driver's license number.
Steps To Use Walmart Receipt Lookup Online
I recommend you gather the data you need about your transaction before utilizing Walmart receipt lookup. This includes zip code, date, total, and payment card information. Moreover, consider these suggestions for ensuring accuracy:
Keep the zip code or city and state of the store's location ready.
To find the exact amount, consult a banking statement for debit card transactions or an invoice for credit card purchases.
Please keep track of the card's last four digits and type (Visa, Mastercard, etc.).
When you're all set, follow these simple instructions for using Walmart receipt lookup tool:
Enter the zip code on the first page for the receipt lookup.
The search results may include a list of store locations associated with your zip code. Pick the right Walmart location.
Proceed to enter the purchase details, including the receipt amount, card category, and the final four card digits.
Remember to type in the captcha correctly. Then hit "Lookup Receipt."
This is where you can view all your purchases and locate the return barcode in the bottom-right area of the screen.
To get a photo of the receipt, press the blue "Download" button.
How To View Past Purchases At Walmart.com?
Your in-store purchases will be available for browsing online via the Walmart app if you have a Walmart account. Transactions done with a card that is retained in your account will be instantly connected so no additional steps will be needed while making a purchase.
Alternatively, you can scan your in-person receipt using the Walmart app to add it to the account and enhance your transaction history. It is unnecessary to seek out lost receipts with this approach frantically.
Log in to your Walmart account through the app or the website.
Within the application, visit the "Account" section, represented by a face icon.
Choose "Purchase history," which is usually the first option.
You may review online and offline transactions here if your retail purchases and credit cards are connected.
You can also scan a receipt and store it in your account within the purchase history. While verifying your purchase history, you will discover the scanner option in the top right corner. By picking this choice, you can use the camera feature on your phone to scan and save your receipt for use later.
Log into the Walmart account and choose "Account" from the drop-down list at the top right.
Pick "Communications and privacy" from the option that displays on the screen.
Click on "Store purchases."
Change the button to the "off" position so that it becomes grey and stops working.
Finally, opening a Walmart account gives various benefits, namely using valuable features such as receipt lookup. Creating a Walmart account takes a few steps as listed below.
On Walmart.com, click the sign-in/account option in the top right corner.
Choose "Create an account" from the menu that appears.
Insert your email address, first and last names, and account password.
When you finish these steps, you have a newly launched Walmart account and are ready to use its features.
Walmart Receipt Lookup For Cash Payments
If you spent cash to pay for your Walmart purchases, you must contact the customer service department for help.
Visit the customer service centre website and search for the "Contact us" button on the top left of the page to start having a chat. When hit, this button will display a live chat window.
You may pick from several popular categories in the online chat window, like returns or billing queries. Please be conscious that picking a common category can result in automated responses that fail to address the issue. In such a case, selecting the "something else" option will put you directly in touch with a representative.
If you return a cash transaction without a receipt, a representative will be there to help.
There are many additional ways to get in contact with Walmart customer support along with live chat. Call Walmart receipt lookup phone number 1-800-WALMART (1-800-925-6278) to contact them between 8 a.m to 11 p.m. CST, seven days a week. The customer support staff at Walmart also answers queries on social media.
Walmart Receipt Lookup For Different Payment Methods
Customers at Walmart have the choice of a wide range of payment options, and the methods they pick will affect if receipt lookup is available.
This section will look at how various payment methods work and the available receipt lookup choices for each.
Credit Card
Customers can find their transaction details and receipts using the Walmart Store Receipt Lookup service after purchasing at Walmart via a credit card.
Customers must provide specified data, notably the store location, transaction date, card type, the final four digits of their credit card number, and the receipt's total, and then complete a Captcha verification for them to view their receipt.
Walmart broadens its credit card receipt lookup support to encompass in-person and online purchases. Customers can easily see, download, or print an additional copy of their invoice using the above option for reference in future purchases.
Debit Card
Customers who pick up payments via debit cards at Walmart may utilize the receipt lookup function to look for their purchases, just like people who use credit cards.
The entire process is like credit card transactions in that it calls for adding essential details like the location of the store, the date of the purchase, the type of card, the final four digits of the debit card number, the amount of the receipt, and the correct completion of the Captcha validation.
Customers may access their receipt after providing this information and can view, save or print it as needed.
Why Is Walmart Receipt Lookup Tool So Important
The Walmart Receipt Lookup tool is helpful, allowing customers to handle spending and record transactions efficiently. The following functions are open to users with the use of this adaptable tool, which accepts a range of payment types like debit, credit, and digital payments such as Google Pay:
Quick Receipt Retrieval: Customers can quickly retrieve their receipts by typing in vital details such as the store's address, the date the purchase took place, the type of card used, and the final four digits of the card's number.
The application enables it to download digital versions of receipts for your record-keeping.
Budget Management and Expense Tracking: The feature enables it to retrieve previous purchases, which helps track spending patterns and enhances budget management.
This smartphone app simplifies finding receipts, making it helpful even for people who rarely purchase at Walmart.
Comparing the Walmart Receipt Lookup tool with other ways to retrieve receipts has many advantages.
Users don't need a user account or a mobile app to use the Receipt Lookup Tool, which streamlines the procedure of tracking previous purchases.
Walmart receipts are an essential record of transactional and product-related data because they contain information, including codes and symbols like tax status indicators represented by letters such as N, X, and O3.
The tool enables searches for receipts connected with various payment methods, such as debit, credit, and electronic transactions, giving an in-depth analysis of customers' spending.
How Do I Return An Item to Walmart?
Both in-store and online, Walmart gives customers many ways to return items.
Online Returns Via a Credit Card
Use the purchase history of your account to begin a return at Walmart online.
You may be allowed to return an item by shipping or in person based on the item.
The returns page on the Walmart website provides detailed information and instructions on every return procedure if you need help figuring out where to start.
Start by visiting this page or checking out your account's history of purchases. Select "start a return" next to the person or item you want to be sent back.
You must provide a reason for the return.
Returns in-shop using Account
The online method gives you a barcode if you return things to a physical store during the Walmart return hours. Show this barcode to the client care staff in-store to speed up the return procedure.
Utilizing an Account for Return
You may download and print a shipping return label for the item if you need to ship anything back.
Returns without a Credit Card
You may still begin an online return using the receipt if you need to set up an account.
You will want the transaction (TC) number on the receipt.
Contacting Customer Service
You can contact Walmart's customer service if you need help determining which option to select or need help with a return.
As a backup, you simply need to bring your receipt and the item back to the store.
Walmart Substantial Return Policy
Most items are qualified for a generous 90-day return policy from Walmart, with a few exceptions for particular categories:
If opened and unlocked, prepaid and contractual wireless phones must be returned within 14 days; exchanges can be the sole option.
Most electronics have a 30-day return policy including TV returns at Walmart.
The return period for prescription eyewear, contacts, or hearing devices is 60 days.
Most returns are free; you get a complete refund using your original payment method.
Will Walmart Accept a Return Without a Receipt?
Walmart usually requests a return receipt, but other alternatives exist if you want to return anything without one. One of these options is offering the associate an official government ID as an alternative means of return verification.
If you've lost the receipt, look for the Walmart lost receipt through your account's transaction history or use the Walmart receipt lookup tool to find the products. If none of these options works, proceed with returning the item using your ID.
Once approved using your ID, you are given the following options:
Returning the item in question.
Obtaining a cash refund for purchases below $10.
Get a Walmart gift card or shopping card for purchases over $10.
However, only some things might be refundable with a receipt. The return policy at Walmart outlines which items need a receipt for exchange or return and if there are any exemptions to the conventional 90-day return policy.
Why Is Walmart Receipt Lookup Not Working?
Walmart's Receipt Lookup tool may have problems due to app overload, connectivity issues, inaccurate data entry, or inaccurate payment methods. Take into consideration the following actions to fix these problems:
Restart your phone: To resolve any short-term issues affecting the utility's performance, start by rebooting your mobile device.
Staying in touch with Walmart customer service: Call Walmart's customer service department at 1-800-925-6278 if the issues persist for assistance.
Reinstall the app after uninstalling it: Uninstall your Walmart app, then reinstall it. This may assist with the app reload and fix any underlying issues.
Key Takeaways
You can view your previous transactions through the Walmart receipt lookup feature even if you purchased with cash.
You can manage your expenditures, return products, and settle billing concerns using the receipt lookup service.
Walmart permits returns without a receipt, but you might be asked for other details like your driver's license number.
Frequently Asked Questions (FAQs)
Does Walmart receipt lookup work by serial number?
Not at all, no. A single product is the only one with a specific serial number. Until you purchase a service package, Walmart doesn't keep records of serial numbers.
Can I scan a receipt to find what was bought?
You can scan a receipt's barcode. You'll require a barcode scanner for this, but it is achievable if you're interested in the details of the item you just purchased.
Can Walmart verify a receipt containing a card number?
Contact the helpline. They would find your receipt if you used a credit or debit card and fax it.
Is there a way to scan non-mine receipts?
While gathering receipts from relatives and friends would be excellent, taking pictures of other people's invoices could be more polite. You may only capture receipts for purchases you made straight, as specified in the company's Terms of Service.
I do not have a receipt. Can I still send something to Walmart?
The ideal scenario is to have original packaging and extras when returning items, even without receipts. If Walmart cannot verify that the return is from their store, they may decline it. There will also be a procedure for verification, though. You should bring an ID issued by the government.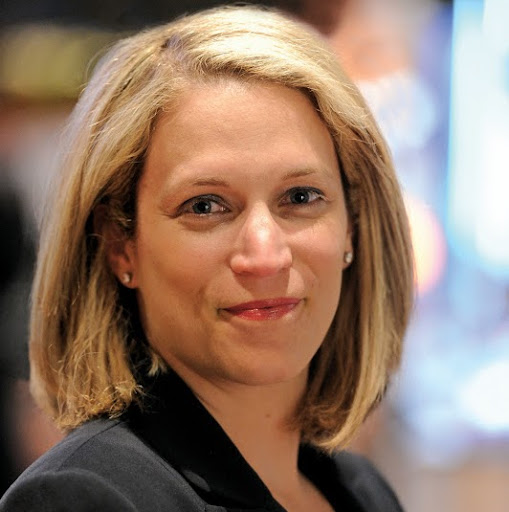 Patricia Norins is a strategic storyteller in the retail industry. With nearly 30 years of experience, she expertly combines innovative marketing strategies and industry knowledge to effectively convey brand stories. Coming from a fourth-generation retailer family, Patricia has a deep-rooted passion for retail real estate and has pioneered concepts such as adding retail to common areas and creating specialty leasing programs. In addition to her professional achievements, she actively mentors and contributes to the community, including co-teaching MBA classes.