Canadian retail real estate investors Oxford Properties Group and Primaris REIT have launched the online shopping portals StyList and Primarché, respectively, to entice customers back to the malls. These online stores mirror physical qualities. They let users browse and purchase items from many sellers in just one virtual basket.
In some places, particularly San Francisco, the Seattle-based company Amazon is said to be developing its same-day delivery service for everyday products.
There are opportunities for curbside or in-mall pickups. This move anticipates bridging the digital gap and improving the purchasing experience by merging online and offline elements.
Amazon has partnered with a handful of local mall retailers. These include PacSun, GNC, Superdry, and Diesel to deliver same-day Prime shipping in areas such as Atlanta, Chicago, Dallas, Las Vegas, Miami, Phoenix, Scottsdale, Seattle, and Washington, DC.
Customers can place orders on the Amazon website from these retailers. For Prime members, it now offers same-day pickups, free local pickups and delivery on Sundays. The delivery partners of Amazon will be handling the deliveries.
Same-day delivery is growing into a new front in the battle between conventional brick-and-mortar stores and online giant Amazon.com. Deliv is already operating there.
The top four mall operators in the US were impressed by Palo Alto startup Deliv's holiday season trial of its crowdsourced driver model for delivering purchases made in stores at nine malls. All of them joined in the business's $4.5 million fundraising in February.
The Chicago-based real estate investment trust General Growth Properties, which has been using Deliv at four malls since the fourth quarter of 2013, which includes its Stonestown Galleria in San Francisco and the Eastridge mall in San Jose, said, "As of today, we consider it to be an important service. We are dedicated to it."
Retail operators in participating malls aim to use Deliv this summer to facilitate the local pickup of online purchases.
In addition, Deliv inked a contract with 1-800-Flowers.com in early April, a national retailer of flowers, food, and presents with $735 million in annual sales. Southern and Northern California have begun rolling out.
Eventually, Deliv began working with Lasso, a chain of speciality food stores with outlets in the Bay Area and Los Angeles, along with Laundry Locker, a growing laundry service with its headquarters in San Francisco.
The same-day delivery battle persists irrespective of predictions from reputed business analysts at Forrester Research and Strategy& (formerly Booz & Co.). They still need to be convinced about the feasibility of such services in general retail. However, one survey company noted that millennials care more, refuting perceptions that customers don't care much to pay more for it.
Customer requests for delivery and pickup are something that Laundry Locker CEO Nicholas Blackmore says he often receives. Deliv has been providing $5 drop-offs for a few weeks and recently started offering the exact cost for pickups.
Until recently, Laundry Locker mainly depended on its network of multiple pickup and drop-off locations in San Francisco and the East Bay. However, effective June 1, Sanderson stated, Deliv would enable the company to extend its service to less populated urban and suburban regions. Laundry Locker operates a new franchise with associates in over 20 cities.
Sanderson stated, "We aim to make it into the South Bay,". Further adding that he had been unable to find any business that would match Deliv's price. "We are no more present there. Deliv reaches southern San Jose. Laundry Locker intends to be there for them through."
Deliv distinguishes from the myriad of other tech-enabled fast delivery businesses contending for customers by hardly aiming to be a service that separates the customer from the retailer through a market for independent couriers or shopping platforms like Google Express or eBay Now. Additionally, Deliv does not offer restaurant deliveries. This is the trademark of other tech-enabled logistics companies.
Instead, CEO Daphne Carmeli's primary objective was to profit from consumer preference by providing retailers with "delivery-as-a-service."
We stand out from everyone else in all aspects. Carmeli established the company in 2012 and secured an overall $12.5 million, saying, "We are either exceptionally correct or wrong."
Investors in the endeavour include the four mall REITs, Simon Property Group, Macerich, Westfield, and General Growth. As well as Upfront Ventures, RPM Ventures, Trinity Ventures, Redpoint Ventures, General Catalyst, Operators Fund, and PivotNorth.
Carmeli has only sometimes ventured big in Silicon Valley, but she's going all in for it this time. Metreo developed pricing software which was co-founded in 2000 by Carmeli. It acquired many accolades and raised $40 million from investors like Sequoia Capital, Redpoint Ventures, and US Venture Partners. Symphony Technology Group bought it in 2006 for a not disclosed price.
Later, Carmeli worked with Scale Venture Partners as a consultant and entrepreneur-in-residence and became an advisor to over 20 firms.
The objectives that Carmeli has for Deliv are remarkable. She believes that the physical stores owned by retailers have an extensive supply chain that exceeds that of Amazon.
As per Carmeli, the top 100 stores have 100,000 points of distribution spaced out across America.
According to Carmeli, it is now conceivable to buy online and get same-day delivery. It is due to recent tracking developments made by retailers that intended to let customers buy online and pick up in stores.
Additionally, she said that as more companies sign up, the delivery expense would decrease. This is as mobile phones have rendered it possible to crowdsource an affordable supply of independent drivers.
Amazon created a sense of competition and terror, says Carmeli. "The retail landscape has undergone significant shifting and development. We've already made modifications to the supply chain, so we're utilizing those changes to "out Amazon" Amazon."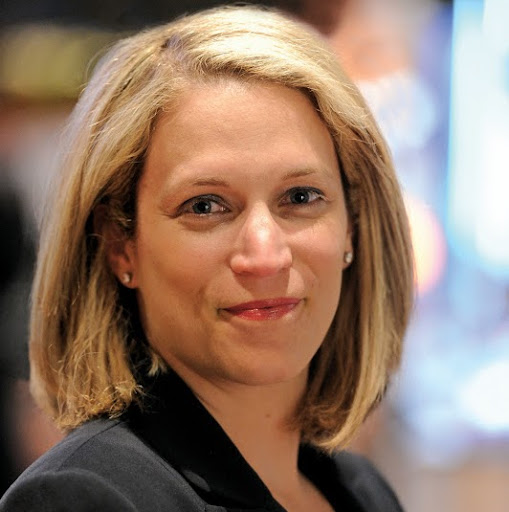 Patricia Norins is a strategic storyteller in the retail industry. With nearly 30 years of experience, she expertly combines innovative marketing strategies and industry knowledge to effectively convey brand stories. Coming from a fourth-generation retailer family, Patricia has a deep-rooted passion for retail real estate and has pioneered concepts such as adding retail to common areas and creating specialty leasing programs. In addition to her professional achievements, she actively mentors and contributes to the community, including co-teaching MBA classes.