Are you someone who adds many items to a cart but only purchases them if the store provides you free shipping? This is a common problem everywhere. If you are an avid online shopper, relaxing on your couch while browsing your favorite online retailers and adding goods to your virtual shopping cart, you must have mulled over the heavy burden of shipping costs. But do not worry; we are here to tell you how to get free shipping at Costco.
Quick Summary
The secret to getting Costco free shipping is a prized advantage for internet consumers. Shoppers can use a variety of tactics to do this, such as meeting minimum purchase requirements and taking advantage of free delivery offers. Stay informed via the Costco website, newsletters, and social media for deals. With some limitations, Costco additionally has a 90-day return policy. Visit Costco's official website to check the most recent guidelines, or call customer care.
Ways To Get FREE Costco Shipping
Get ready to navigate the savings stream by gathering your shopping list, setting up your digital cart, and starting to shop. Welcome to the realm of "Ways to Get FREE Costco Shipping," where the satisfaction of a bargain knows no bounds, and the ease of online shopping grows even sweeter.
Free shipping is the secret to happy shopping for you and many others. It's not only about the small financial savings; it's also about the hassle-free, smooth experience it brings.
Free Shipping brings many benefits like:
Transparency
Inclusivity
Instant Gratification
The thought of your desired Costco haul arriving at your doorstep without additional shipping expenses is undoubtedly alluring, regardless of whether you are an experienced online shopper or are just putting your toes into the e-commerce waters.
Costco frequently offers free shipping on orders that exceed a pre-determined minimum purchase value. Check the promotion terms or deals on Costco's website to see if your order qualifies for free shipping, as this minimum quantity can vary.
Free shipping promos from Costco
Keep an eye out for continuing free shipping promotions on the Costco website. They periodically run one-time sales or promotions with free shipping as a bonus. These promos might apply only to certain goods or product groups.
Costco Anywhere Visa Card
With the Visa card, you may receive cashback benefits on your purchases, which can help cover shipping charges.
Warehouse Pickup
Costco frequently offers consumers the choice of picking up their online orders at an actual Costco warehouse. This may be a practical means of avoiding shipping costs. Verify that the products you want to buy have this option.
Combine Orders
If you need to buy many things, consider putting them all in one order and making the minimum purchase amount necessary to qualify for free delivery. This may enable you to reduce shipping expenses.
Subscribe and Save
On the Costco website, a few products might have a "Subscribe & Save" option that offers savings and free shipping in exchange for periodic deliveries of a few items.
Promotional Codes
Costco occasionally issues promotional codes with free shipping. Watch for these codes on their website or in email promotions.
Costco Delivery Service
Costco may provide its delivery service in some places. Find out if this service is offered where you are because it can have different costs and delivery choices there.
Costco also offers furniture delivery services to its customers. However, an active Costco membership is required.
To keep informed on the most recent discounts and deals, it's a good idea to frequently visit Costco's website and sign up for their email newsletters. Remember that the availability of free shipping and the terms and circumstances attached to it are subject to change.
Furthermore, the particulars of free shipping deals can change, so examine the small print for any promotion to comprehend the prerequisites and prospective limitations.
Traditional Ways to Get Free Shipping at Costco
The traditional methods—of getting free delivery at Costco are tried-and-true methods that have endured the test of time by providing value to numerous shrewd consumers who seek simplicity.
Look For Items with No Shipping Charges
Look for products with free delivery, as it is one of the simplest and most direct ways to get free shipping at Costco. This is how it goes: Filter Your Search by looking for "Free Shipping "or "Shipping Included."
Get Costco Delivery Through Instacart
To provide its members with a handy and adaptable delivery option, Costco has teamed with Instacart. With the popular grocery delivery and pickup service Instacart, you can place orders from various merchants, including Costco. How to order from Costco using this service is as follows:
Visit the Instacart website at instacart.com or download the Instacart app to your smartphone to get started.
You must enter your zip code to see if Costco delivery is offered where you are because Instacart only serves certain geographic areas. If so, you can choose Costco as one of your preferred retailers.
Utilizing the platform of Instacart, browse the digital aisles of Costco's merchandise. Like on the Costco website, you can add products to your cart. Pricing and product details are provided in full by Instacart.
Based on your availability, pick a convenient delivery window. You may get your Costco purchases quickly with Instacart's frequently available same-day or next-day delivery choices.
When happy with your order, go to the checkout. Your payment data will be requested from you. For qualifying orders over a specific value, Instacart may provide a free shipping option called Instacart Express. Examine whether your buying habits would benefit from this membership.
Using the Instacart app or website, you can keep tabs on the delivery of your order after you've placed it. You'll be informed when your delivery approaches and your shopper begins collecting your things.
Your Costco purchases will be delivered to your supplied address within the selected time frame. Be sure to be there to accept the delivery.
Find Costco Free Shipping Codes
To experience cost savings on your online shopping, finding Costco free shipping codes might be a terrific method to save money. How to search for these codes is as follows:
Start by visiting the official website of Costco. Occasionally, they might run discounts or give free shipping codes on their website. Look for references to ongoing sales and promotions in banners, pop-ups, or other parts.
Consider subscribing to Costco's email newsletter. In this way, you will be updated on their most recent deals, which may include free shipping codes. Most of the time, Costco coupons, including those for free delivery, can be found on websites like RetailMeNot, Coupons.com, and Slickdeals. Look for "Costco free shipping codes" on these platforms to see whether any are accessible now.
Costco stays active on social media sites like Facebook, Twitter, and Instagram, communicating special offers and coupon codes to their fans. Keep an eye out for any announcements related to free delivery deals in their social media postings and tales.
Cashback and reward companies like Rakuten (formerly Ebates) sometimes offer exclusive discounts for Costco members. Cashback and free shipping coupons could be included in these offers. Create an account on these platforms and perform a Costco search to check for similar promotions.
The coupon books that Costco frequently delivers to its customers can include advantageous deals and promo codes. Watch out for any free shipping coupons offered in these coupon books.
Check to see if your Costco-branded credit card has any unique deals or coupons for free delivery on Costco purchases if you have one. Some credit cards provide cardholders with unique advantages.
What Is Costco Return and Exchange Policy?
Given its reputation for being customer-friendly, Costco had a liberal return and exchange policy. The most recent details on Costco return and exchange policy may be found by visiting their official website or contacting customer care; however, rules sometimes change.
Costco Return Policy
Costco gives a satisfaction guarantee because it is confident in the caliber of its goods. You can return an item for a refund, replacement, or exchange if you're unhappy with your purchase. Costco return policy includes:
Most things may be returned within 90 days of the original purchase date. This lenient return policy gives customers plenty of time to check out things and replace them if they are unsatisfied.
The return window for electronics and major appliances (such as TVs and computers) is 90 days from the date of purchase. In addition, several electronics sold at Costco come with a 2-year warranty.
Costco offers a 48-hour return period for diamonds with all original documentation.
The 90-day policy is an exception since there are more limited return alternatives for some products, such as cigarettes and alcohol, due to regulatory limitations.
There can be a slight difference in the return policy if you purchase online. For more information, review Costco's website's online return policy.
Costco Exchange Policy
You can often swap an item within the same 90-day window if you'd rather do that than return it for a refund. Exchanges for goods of equal or more excellent value are permitted at Costco. You must pay the price difference if you exchange for something more expensive.
Additional Factors to Consider
Proof of Purchase: Keeping your receipt or other proof of purchase is advised because it will make the return or exchange procedure go more smoothly.
Electronics and appliances: Costco frequently offers in-home service for returns and exchanges on larger electronics and appliances.
Key Takeaways
Free shipping is a valuable benefit for Costco online customers.
Examine credit card offers and cashback websites.
Customer-friendly returns are allowed at Costco.
Follow Costco on social media, sign up for emails, and watch for free shipping offers there.
Does Sam's Club have free shipping?
Sam's Club often gave its customers free shipping on a few items. However, depending on the article, your region, and any active promotions or membership types, the availability of free delivery and the precise restrictions and limitations may remain the same.
What is Costco shipping cost for members?
Costco free shipping cost for members depend on many things, including the item's type, where it will be shipped, and any current discounts or special offers. Costco frequently provides free shipping on items or as part of special offers, especially for orders that fulfill a minimum purchase requirement.
It's crucial to remember that Costco might charge extra for improved shipping choices like Expedited or two-day shipping.
Is there a Costco free shipping minimum?
Order cleaning supplies, organic non-perishables, coffee, toilet paper, laundry detergent, snacks, and more with Costco 2-Day Delivery. Orders of $75 or more are separate from a delivery fee. Like any other package, your online order will be shipped and delivered. However, this price can be varied due to different factors.
When does Costco charge for online orders?
If your order includes multiple items, Costco.com will charge your card separately after shipping each item. Your credit card account can show separate charges for each item as it is shipped because delivery times vary by item. After your item ships, your credit card will be charged.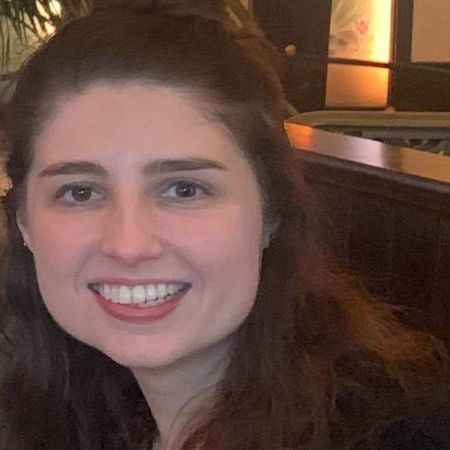 Ashley G. Anderson has than a decade of experience in business strategy and retail industry. She is an expert on the U.S. and world economies. She served as president of World Money Watch, where she shared her expertise on U.S. and world economies, as well as retail industry.