Makeup purchase has to be one of the trickiest chores. I spent two hours choosing concealer for my complexion and skin type, only to realize how unsuitable it was the first time I used it in my makeup regime. Luckily, the purchase was made at Walgreens, and as rumor has it: Walgreens makeup return policy is quite generous! My biggest fear? Will the store return the item I have already opened and used? Here's what my online research has to say about it!
Quick Summary
Walgreens accepts makeup returns within 30 days of purchase, given that they are still packed and undamaged. In the case of opened makeup item, you are left at the discretion of the store manager, as they will decide if your case is worth making an exception for. Return requests without original receipts may only qualify for partial store credit or gift card. Sephora, Target, and Walmart have more flexible makeup return policies.
Can I Return Makeup To Walgreens?
Walgreens previously accepted returns for open makeup products. However, they revised this practice due to rising customer dissatisfaction. Currently, Walgreens no longer accepts unsealed makeup item returns.
Walgreens changed this because customers were exploiting its previous policy for personal gain. Thus forcing store supervisors to decide whether an open makeup product should qualify for a refund.
However, if your reason for returning an item can convince a supervisor, the chances of receiving a refund increase significantly. Walgreens also offers price match so make sure you utilize this for scoring some deals.
What Is Walgreens Return Policy for Foundations?
The foundation can be returned to a Walgreens location along with an original receipt for 30 days. Then you will receive your refund in cash.
Picking a foundation shade that is perfect for your complexion is a complex procedure. Therefore, we often need to choose the right color. If that has happened to you, Walgreens foundation'sFoundation return policy can come in handy.
Typically, there are no issues if the packaging is sealed. However, the return depends on the store manager if you've opened the package. If the product is undamaged and worthy of being used again, they may accept your return request.
When Can I Return Makeup To Walgreens?
Walgreens gives customers a 30-day return window after the purchase to return makeup products that don't suit them, interest them, or are no longer relevant.
If you have made a wrong purchase, return it to the store within this window period to exchange it.
However, certain conditions must be fulfilled to guarantee a return. For example, you should preferably have the makeup products in their original packaging without damage.
The original invoice or receipt must be presented as proof of purchase when returning a makeup product to Walgreens. This can help the store associates process the return efficiently.
Walgreens Return Policy For Makeup Over 30 Days
Per Walgreens's official policy, there is no return after 30 days of purchase.
Then it is entirely up to the discretion of the store's manager. Some stores permit you to return your makeup after 30 days and exchange it for a gift card. Others might not accept it at all.
In the end, even if the 30-day return time has passed, the store manager may still allow your makeup return if you give a convincing reason.
Walgreens Return Policy on Opened Makeup Items
Walgreens does not currently have an established return policy for open makeup products. Previously, they accepted all returns of unsealed makeup. This policy changed when customers started taking advantage of the flexibility.
Currently, each store manager decides whether an opened makeup product should be accepted for a return or not.
If you find yourself with opened makeup that needs to be returned to Walgreens, the first step should be to call your nearest Walgreens and discuss the matter with the manager.
This approach gives individual store managers more freedom in handling customer returns, ensuring each issue can be dealt with individually.
Can I Return the Makeup To Walgreens Without a Receipt?
Yes, Walgreens makes it possible to return makeup without a receipt if it has been lost or misplaced within 30 days of purchase.
Though you won't receive a cash refund in this case, Walgreens issues a store credit or gift card equal to its lowest listed price. This gives customers with misplaced receipts an easy option to return the items purchased from Walgreens.
What Is Walgreens Return Policy For Online Buyers?
Go to Walgreens' official website and print a prepaid label for your return.
You will be required to fill in the necessary information, including the address number, order number, and the reason for the return.
Then print the return label and attach it to your package after completing the form.
Drop your order at your nearest courier service. To convince your customers, Please track your purchase to avoid any hassle.
When your order is delivered to the center when it is delivered, you will be contacted by customer care. You will need to provide your tracking number to continue the process.
Refunds will be given in full when the item is purchased using the selected payment method.
Remember that refund processes may take anywhere between 30 days, depending on retailer policies and processing times, so please remain patient and continue checking your payment method or account regularly to track its status.
Other Stores That Let You Return Makeup
Macy's offers makeup returns within 90 days with proof of purchase or receipt.
Sephora offers customers 60 days from purchase or receipt for makeup returns, provided that a receipt or proof of purchase exists.
CVS Pharmacy provides customers a 60-day return window for makeup and beauty products in their original condition with unopened packaging, making shopping at CVS Pharmacy stress-free!
Target allows returns within 90 days (an extra 30 days are offered for RedCard holders).
Rite Aid offers beauty products backed by their 60-Day Return Period Guarantee and 100% Satisfaction Guarantee, providing a full refund if not completely satisfied with the purchase.
Walmart: Provides a 90-day return period on most products with an official receipt but does not accept open or used makeup items as returns.
Nordstrom offers an exceptionally generous return policy that enables customers to return or get a refund on makeup at any time with proof of purchase and receipts.
Ulta Beauty provides customers with a 60-day return window for makeup with a receipt, offering in-store credit as a return alternative.
Walgreens: Offers an extended 60-day return policy on makeup items as long as they remain unopened and in their original packaging.
Tips! Why You Should Be Looking For Stores With Flexible Makeup Return Policies
Drug stores with good return policies provide hassle-free returns. Although some retailers might make the return process tedious or lengthy, drug stores with excellent policies prioritize customer service by making returns easy to complete.
The second reason is convenience. Drug stores tend to be easily accessible locations that make shopping for makeup an effortless endeavor. They make it simple for consumers to stop in quickly and explore all available choices without taking an unnecessary detour.
Also, shopping at drug stores for makeup can be budget-friendly. With competitively-priced cosmetic products at these establishments, experimenting with new looks or trends without breaking the bank is affordable and accessible, providing high-quality options at cost-effective rates that add variety to your beauty arsenal.
Drug stores also provide abundant makeup options, with various brands and products from multiple countries stocked on shelves to give customers plenty of selection and always have choices.
Key Takeaways
Walgreens does not currently have an established return policy for open makeup products.
Some stores permit you to return your makeup within 30 days and exchange it for a gift card. Others might not accept it and send it back to you.
Moreover, Walgreens gives customers a 30-day return policy to return makeup products that don't suit or interest them.
Frequently Asked Questions (FAQs)
What is Walgreens' return policy on over-the-counter medicine?
According to law, Walgreens can only accept returns on prescription medications if they have made a mistake. Contact Walgreens at 1-877-250-5823 and let them know about the error.
What is CVS's makeup return policy?
You will be 100% satisfied or receive 100% cash back on any products for beauty. Also, if unsatisfied, you can return the product (opened or not opened) with the purchase receipt. If you wish to return the product via mail, contact Customer Care at 888-607-4CVS (1-888-607-4287).
Can I return opened makeup items to Target stores?
Most beauty products purchased at stores or online can be returned, even after being opened. However, this should happen within 90 days of purchase or up to 120 days if bought through your RedCard.
Can I return makeup simply because I don't like it?
Drug stores usually allow customers to return their makeup items within a specific period (usually thirty days). This is true even if they've opened them. A receipt might be required to return items at certain drug stores.
Does Target throw away the makeup items returned to it?
If the makeup is not opened and not used, it may end up on the shelves. However, it's more likely that any makeup returned to Target will be discarded or returned to the manufacturer for disposal.
Can I return used and opened makeup to Walmart?
Your purchase should also be unopened and unused in the majority of instances. Returns without a receipt can only be accepted for exchange or credit in-store. However, Walmart does not accept returns for makeup that have been used or opened. The makeup cannot be returned to Walmart over 90 days.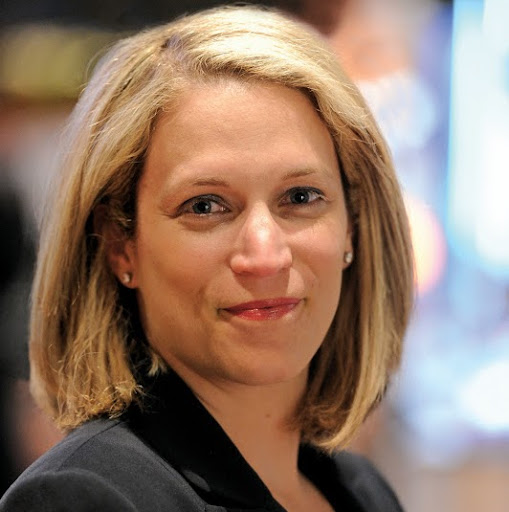 Patricia Norins is a strategic storyteller in the retail industry. With nearly 30 years of experience, she expertly combines innovative marketing strategies and industry knowledge to effectively convey brand stories. Coming from a fourth-generation retailer family, Patricia has a deep-rooted passion for retail real estate and has pioneered concepts such as adding retail to common areas and creating specialty leasing programs. In addition to her professional achievements, she actively mentors and contributes to the community, including co-teaching MBA classes.