McDonald's has fueled our breakfast cravings for years, and now it is time to unravel the biggest morning mystery: Can you have the delivery Egg McMuffin at 4 pm? Simply put, does Mcdonald's have breakfast all day? I am sure the question would have already brought breakfast lovers to the edge of their seats!
Quick Summary
In most locations, McDonald's only serves breakfast from 5 am to 10:30 am, although some outlets may relax the timings for another 30 minutes. However, even when McDonald's stops serving breakfast, particular items and the McCafe menu are available. Moreover, you can use the McDonald's app or sign up as their Reward Member to get premium discounts on coffee, beverages, and more.
What Happened To McDonald's All-Day Breakfast Offer?
McDonald's announced that it would suspend all-day breakfast offerings in March 2020 due to the Covid-19 pandemic.
McDonald's has been the holy grail of breakfast options in the US and beyond. From McMuffin to Sausage rolls, customers loved it. They rejoiced even more that one could indulge in their favorite breakfast items in McDonald's all day, but that is not the case now.
McDonald's management had explained that the step was necessary to simplify the operation during the pandemic days. Therefore, we are upholding the hope that the company will restore the all-day breakfast menu soon. Until then, we must settle for breakfast in the morning (pun intended!)
Could you wait a minute; there's more to it. Did you know that McDonald's Canada offers a breakfast menu all day? Although it admits to providing select items, most McDonald's restaurants only partially discontinue the menu past breakfast hours.
What Time Does McDonald's Breakfast End?
The time McDonald's stops serving breakfast depends on where you live and the time of the week. Generally speaking, the breakfast menu starts at 5:00 am and is discontinued at 10:30 am, but some locations may end the service earlier or later.
Some locations may continue to serve breakfast until 11 am. For example, some outlets in Texas serve breakfast from 7 am to 10:30 am, whereas others in Boston serve it between 6 am and 11 am.
It is a good idea to check with your local McDonald's outlet to be sure before you head out in search of breakfast. If everything fails, I hope you can satisfy your cravings with a McFlurry instead!
Will McDonald's Bring Back All Day Breakfast in 2023?
McDonald's has yet to rule out any official announcement on whether they will bring back all-day breakfast in 2023, but a couple of reasons give us hope.
The brand has tested an all-day breakfast menu again in selective locations since May 2021. This does not show they are considering restoring the menu soon, but it looks like a step in the right direction.
Moreover, McDonald's already knows that all-day breakfast is a fan favorite. Therefore, they may be biding their time and waiting for the right opportunity to bring back the breakfast glory!
Although it was a "blessing for the customers," McDonald's management has discussed the ordeal of managing breakfast orders and regular lunch orders throughout the day. It felt like the offer complicated McDonald's operation, so it further muddies whether McDonald's will bring back all-day breakfast.
McDonald's Breakfast Hours Near Me
The best way to find out about breakfast hours for McDonald's near you is to head to their official website and enter the location. Then contact the branch for further details.
Who said you have to stick to the McDonald's breakfast near you? If you can make time for a road trip, an alternative branch would be willing to offer you more flexible hours.
How Can I Get The Best McDonald's Breakfast Deals?
McDonald's app is one of the most fool-proof ways to stay updated about the latest coupons and deals, specifically for breakfast items. Moreover, ordering the app will also save you from the hassle of waiting in line.
You can sign up as McDonald's Rewards member to access unlimited coupons and everyday deals. Some famous discounts McDonald's introduced for the members in the past include 50% off any McCafe beverage, BOGO complimentary breakfast sandwiches, and up to 55% discount on any coffee size.
You can also sign up with McDonald's email list to receive promotional information directly in your inbox. Most of these are rolled out for a limited time only. Moreover, if you are a student, McDonald's has an impeccable discount for students that you must take advantage of!
McDonald's Breakfast Menu Secret Items
McDonald's has a diverse breakfast menu and some items are top-secret! Considering the interesting target audience marketing strategy that it has, it doesn't come as a surprise that McDonald's will have some secret items on the list! You can make them by being creative with the menu.
McChicken and Waffles: Order a McGriddle without eggs and substitute the crispy ChickenChicken in place of sausage/bacon. Request the server to add syrup on the top for a heavenly taste!
Hash Browns McMuffin: Get an Egg McMuffin and add an order of hash browns to the middle.
McDonald's lovers in Hawaii can get their secret Portuguese Sausage McMuffin by ordering the spicy Portuguese sausage (available only in Hawaii) and substituting Sausage McMuffin instead of spicy sausage.
Some of the hot sellers on the breakfast menu are listed below.
Sausage Egg Biscuit Meal: Mcdonald's offers a cup of coffee and sausage, brown, and an egg biscuit sandwich for $6.79.
Big Breakfast with Muffin: You will get scrambled eggs, hash browns, sausages, and English muffins for $5.89.
Big Breakfast with Muffin and Hotcakes: This includes scrambled eggs, browns and sausages, muffins, and three big pancakes for $7.99.
Other than that, some commonly sold McDonald's breakfast items include McMuffin, Bacon, Egg, and Cheese Biscuits. You can also buy hotcakes, sausage burritos, fruit, and maple oatmeal here. While you are at it, why don't you read our blog on McDonald's secret sweet and sour sauce recipe!
McCafe Menu At McDonald's That You Can Have All Day
The McCafe menu is available all day long. There are a variety of items that you can order.
Regular coffees for $2.19
Muffins for $2.59
Cinnamon rolls for $3.09
Tips For Ordering Breakfast At McDonald's
Remember! McDonald's lets you customize orders as per your liking. Want extra cheese? Say it! Craving a side of syrup for your hash browns? Go for it! You can make these requests whether ordering online, in a drive-thru, or physically at any McDonald's outlet.
McDonald's has peak breakfast hours, and you will be surprised to notice that the servings are extra fresh during this time.
Check out the app to learn about the latest promotions and deals. You may also find limited-edition breakfast items from time to time that you would want to take advantage of.
Order the meal through the app beforehand so you wouldn't have to wait long for the delicious meal!
Surprise! Grace Period For McDonald's Breakfast Menu
Suppose you order around 10:30 am. McDonald's will give you an Mc10:35, a McDouble, and an Egg McMuffin for $2.29 regular and $4.29 regular, combined as a single sandwich (yum!).
Although this is the most popular offering, some McDonald's restaurants also give ChickenChicken $ Waffles with maple syrup regular serving for $2.19.
The availability and length of the grace period can vary from location to location. Some McDonald's restaurants are more flexible (or they understand the pain of missing out on your favorite breakfast!) They will help you fulfill your desires even after the time ends.
However, the available items may be selective past their official breakfast hours.
Moreover, since some outlets offer breakfast menus until 11:30 am, you can enjoy lunch and breakfast simultaneously. Remember that you may not see this offer available online, but McDonald's staff will accommodate you if you ask in person.
Key Takeaways
You can only access the breakfast menu at Mcdonald's during the day, but select items are available for purchase even after the restaurant stops serving breakfast.
Typically, McDonald's serves breakfast from 5 am to 10:30 am, but some locations may relax the timings until 11 am.
You can score amazing discounts and special offers by using McDonald's app or signing up with McDonald's Reward Members.
Frequently Asked Questions (FAQs)
Is there any Mcdonald's that serves all-day breakfast near me?
You can visit McDonald's official website to locate a nearby outlet, but you must contact customer service to confirm if they serve breakfast all day. Since the offer has been discontinued globally, it is doubtful that you will be able to find a McDonald's that keeps the breakfast menu available throughout the day in your area or beyond.
When does McDonald's stop serving breakfast on Sunday?
The Sunday timings for McDonald's breakfast are the same as any other day of the week. It stops serving breakfast around 11 am, although timings at some locations may vary.
Does McDonald's ever close its restaurants?
McDonald's is open 24/7 on all days of the year except Christmas and Easter Sunday. Some locations close their doors on Thanksgiving as well.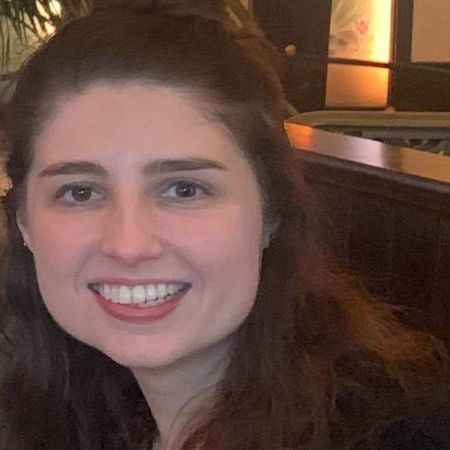 Ashley G. Anderson has than a decade of experience in business strategy and retail industry. She is an expert on the U.S. and world economies. She served as president of World Money Watch, where she shared her expertise on U.S. and world economies, as well as retail industry.