As more specialty retailers look to the airport market for their first location or next expansion, the competition for cart and kiosk space has heated up. Specialty Retail Report spoke with Iris Messina, specialty leasing manager of the airport division at Westfield Concessions Management, which manages the concessions programs in eight major US airports. The company is based in Los Angeles, but Messina is in East Boston, where she keeps a keen eye on the city's bustling Logan International Airport, which has a dynamic specialty leasing program that caters to more than 27 million fliers and 12,000 airport employees. She answered our readers' Top 10 FAQs on airport retail faster than you can say "ready for takeoff."
1. What products or concepts are most likely to succeed in an airport?
A: Retail concepts that are easily understood by shoppers and fill a niche for the traveling public tend to perform better than others in an airport setting. A wide range of products have successful track records, including but not limited to:
Souvenirs, gifts and unique keepsakes
Forgotten or replacement items (bath & body, health, electronics, small leather goods, eyewear, seasonal, weather items, etc.)
Items that are easy to carry
Items to help pass the time (games, books, toys, puzzles, audio/visual, etc.)
Unique products
Seasonal items and "hot" trendy products
Concepts or products that achieve the strongest sales traditionally complement the existing merchandising mix and fit the demographic profile of the travelers and visitors in that particular area of the airport. For example, international travelers taking off from Terminal X may represent a drastically different demographic than the value flier in Terminal Z.
2. Do I need a business plan to have my concept considered and if so, what elements does the leasing rep look for when considering a new use?
A: Yes, you absolutely need a business plan. At a minimum your plan should cover in detail your previous retail/business experience, financial and market analyses, a proposed start-up timeline, and sales projections. Additionally, your plan should outline a well-defined concept, including specifics on your proposed product/category assortment, visual merchandising plan and pricing strategy (including price lists).
3. Do I need to test-market or establish a sales history in a mall, for example, before I pitch my concept to an airport?
A: A retail test isn't necessary, but it is helpful. Operators who have refined their business strategy in another retail environment before attempting an airport location are traditionally better able to weather fluctuations in sales and changes in travel patterns. It is not recommended that retail entrepreneurs with no previous retail experience start off in the airport environment. Of course, there are exceptions to every rule. Some might not consider fresh, rich, homemade fudge a "sure winner" for the airport market, but in 2003 Westfield Concession Management partnered with Boston entrepreneur Steve Clement to test a unique kiosk concept based on Clement's two favorite passions: airplanes and making fudge. Nearly five years after The Fudge Bar opened in Boston's Logan International Airport, the business is still successful, with a strong cult following of loyal patrons and new customers discovering the product each day.
4. What is a Disadvantaged Business Enterprise in the world of airport retail?
A: As defined by the Department of Transportation on their web site (www.osdbu.dot.gov), a Disadvantaged Business Enterprise is a for-profit small business where socially or economically disadvantaged individuals own at least a 51 percent interest and control management and daily business operations. African American, Hispanic, Native American, Asian-Pacific, Subcontinent American and female owned and operated businesses are generally qualified to receive DBE status. Other companies can also qualify as DBEs on a case-by-case basis. The DBE program is unique to the transportation industry. The Department of Transportation mandates sales percentage goals to be reached specifically by DBE operations for each property/program. The objective is to create a "level playing field" on which all firms can compete. Although DBE certification can be cumbersome and time consuming, it is not usually required, nor is it often pursued by, specialty leasing tenants, because the review/approval process may take longer than the specialty retailer's actual term of operation. Westfield views RMUs, or retail merchandising units, the formal name for carts, as excellent DBE incubators and has over the years converted many RMU and kiosk tenants to permanent tenancy.
5. What do I need to know about pricing in an airport market?
A: There are a few exceptions, but the majority of airports across the country have instituted pricing regulations. Operators are required to adhere to a fair-pricing policy to ensure that the traveling public, airport and airline employees, as well as visitors to the airport will not encounter prices that are higher than those for similar products and services outside the airport. As a result, most airports require that specialty retailers submit a product price list with three local-price comparisons prior to operational approval. Airport management will recheck those comparison prices periodically once the retailer is up-and-running. Each airport determines the frequency of the price reviews and reserves the right to request price changes.
6. What do I need to know about hiring employees for airport locations?
A: Hiring employees for an airport RMU or kiosk will take longer than it would for a mall location.
Considerations include: n Security badging and TSA background checks. Processing times vary by airport, but it typically takes about two weeks for each employee to be processed. n Compensation rates for airport retail employees are traditionally higher than those of mall employees.
Internal property recruiting and wage/bidding wars are prohibited.
Retailers' operating hours are based on flight activity to best service the traveling public (may be open longer than traditional malls; scheduling flexibility is key for employers and employees).
Airport retailers operate 365 days a year.
Many airports have limited on-site parking facilities for employees, so additional commuting time may be required by employees.
Because airport retailers have a few additional hiring hurdles to jump, some airport concessions management companies, including Westfield Concession Management, help facilitate hiring through websites specifically designed to recruit candidates interested in working at airport retail locations.
7. What do I need to know about receiving product in an airport?
Every airport is required to adhere to strict federal regulations as set forth by the TSA concerning all product (and people) entering and leaving the airport-without exception.
But each airport has clear, specific policies and procedures in place that allow retailers to adequately address their daily business needs in terms of accepting deliveries, handling prohibited items, regulating employee access to restricted areas, etc. As with hiring, receiving product takes more time than it would in a mall. However, with a little preparation, the additional time will not affect your business.
8. What is the process after I pitch my concept? And how long might it take from the day I pitch my concept to the day I open for business?
A: The specific steps in the process and timeframe for start-up will vary from retailer to retailer, but will be influenced by these factors:
The quality of the retailer's business plan
Location availability
Time needed for the badging process and TSA background checks
Availability of all parties to fully review the concept
Complexity of the feedback or questions that need answering
If too many questions are outstanding, the concept may require further review by the airport leasing professionals or a re-submittal by the retailer.
9. What type of foot traffic can I expect in an airport?
A: Passenger levels vary by airport, but generally spring break and the summer months tend to be the heaviest travel times of the year. Holidays may be busy at airports, but they are by no means the peak travel/sales times of the year.
Because most airport RMUs and kiosks are in post-security areas (after passengers clear security) retailers benefit from having a captive audience of potential customers. In many airports with concession programs managed by Westfield, dwell times (from arrival at the airport to boarding a flight) range from one to one-and-a-half hours, so passengers have ample time to shop.
10. What is the biggest mistake specialty retailers make when pitching their concept?
There are two big mistakes to avoid: poor planning and not understanding the airport environment. First, do the necessary homework to create a well-researched and well-defined retail concept. Second, remember that just because a concept works in a mall does not mean it will work in an airport. The best airport business proposals are the ones that include a thoughtful, thorough analysis of the product, how it appeals to the target airport shopper and how the business will be visually merchandised and managed. In the end, if you give the airport management a clear and thoughtful analysis of your business, you'll have a much better chance of getting your concept approved and launched.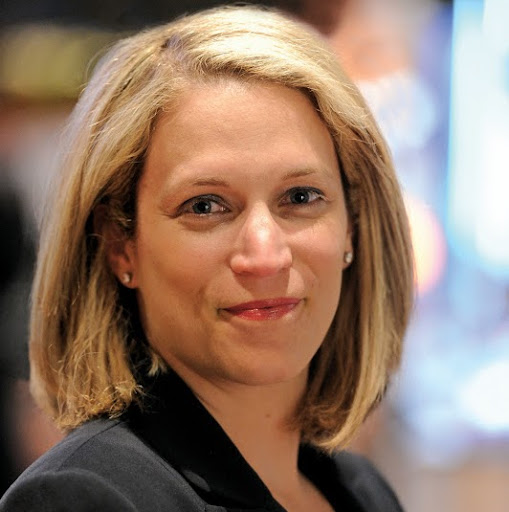 Patricia Norins is a strategic storyteller in the retail industry. With nearly 30 years of experience, she expertly combines innovative marketing strategies and industry knowledge to effectively convey brand stories. Coming from a fourth-generation retailer family, Patricia has a deep-rooted passion for retail real estate and has pioneered concepts such as adding retail to common areas and creating specialty leasing programs. In addition to her professional achievements, she actively mentors and contributes to the community, including co-teaching MBA classes.