Why Doesn't Publix Show Prices Online? There is no exact answer to this query, which is one that lots of clients have asked. However, there are a few possible reasons for Publix's policy not to display prices on its website. Here, we'll explore all these reasons and alternatives and go over the benefits plus drawbacks of Publix's strategy.
Quick Summary
Publix doesn't show prices online to encourage shoppers to stop by the store, makes it difficult for customers to compare Publix's pricing to that of other retailers, and gives Publix greater autonomy in changing prices; you can call the store, use an external site, or place an online order to verify Publix pricing online without seeing them on the website. While certain clients might prefer comparing costs online, others may like the feel of a store where they can interact with a salesperson.
Why Publix Doesn't Show Prices Online?
Publix chooses not to post prices for most items on its website. Because they only share pricing for items that are available at Publix stock for online purchase.
Despite the limited accessibility of internet prices, many online resources let you find out precisely what a certain item costs.
Supermarkets like Publix stay away from online price disclosure for many logical reasons. First, regional differences in product costs might make it hard to precisely price products online.
Supermarkets must also take into consideration the costs of running an online price system, which might end up in increased prices for shoppers.
Lastly, supermarkets may be concerned that competitors will undercut them and lower their profits if they use their online price lists.
How To Check Publix Prices Online?
You can still learn the price of a certain item while not depending on the Publix website, given that Publix sometimes posts prices online. See how to get Publix product pricing online through the tips below!
Call The Store For a Price Inquiry
Although it might seem more common to call customer care, contacting your local Publix store might help you find out the price of a particular product.
Use the Publix website to discover information about the local store and find its contact number. Use the search tool while online to check the item's availability.
When talking with customer service, use this approach to get particular details. If you can't find an item's exact cost on the Publix website, look into calling your nearest Publix store by phone to speak with a helpful personal assistant. Publix is known for its excellent client service.
Check Instacart Publix
In-store pickup, curbside pickup, and Instacart delivery are the three online shopping options Publix provides.
It's preferable to use the Instacart website to find item prices efficiently and check out Instacart Publix delivery too. Instacart will show the cost of the products when you utilize this online service for your purchases.
It would be best if you understood that Publix sets product prices on the Instacart system, which might result in higher costs than in-store rates. Although there is a 10–20% markup on products, using Instacart to check Publix prices online is an easy way to get an estimated price for an item.
Consider using Instacart to get an educated estimate of an item's price if you can't find it on the Publix website before heading in-store to shop.
Check Out Deals
The Publix website is a useful tool for monitoring weekly deals even if you cannot validate a specific product's pricing online. If Publix's printed weekly ad brochure slipped your mind, you may always check out their website to learn more about their ongoing offers.
On the Publix website, customers can look at the weekly ads. Publix BOGO (Buy One Get One) offers online coupons and more in the "Savings" area. You can use your weekly ad's discounted prices as a tool when you create your grocery list each week.
Before your shopping trip, think about using the Publix website to look for online deals. Even in the sales area, you might find the item you're looking for.
You can also find out if Publix does price matches with its competitors, here!
Online Order to See Publix Price List
Although Publix might not provide prices for all of its products online, remember that its website does have pricing details for some of its top products. The bakery, deli, and seafood sections particularly Sushi at Publix are known for their excellent selections.
You can check out rates for customized cakes, subs, platters, and other items at the Publix counters according to your particular needs. Additionally, Publix offers catering services for any expected special occasion you may be hosting. Consider looking up the prices for the Publix deli counter online if you need a tasty sub for a meal or a chicken wing party platter.
Create an Online List
The Publix website might not show individual item prices, but you still have access to the search bar to locate any item the store has in stock. You can easily make and regulate your shopping list online with the help of Publix's website.
Simply type in what you want into the search bar to locate them, and you will be sent to a list of results. From there, adding each one to your online shopping list is easy.
Due to the comprehensive product descriptions and aisle locations provided, the online shopping list has many benefits. Making your list before going to the Publix store is an excellent means to make the most of the website's features and speed up the process of shopping.
Pros and Cons of Online Pricing
Price is of the utmost significance for influencing consumers' purchases because even the price of one item can have an impact on the entire shopping cart. Although some customers might find it bothersome that there is no pricing information available, there are some noticeable benefits to Publix's online pricing strategy:
Showcasing Bakery and Deli Items: By displaying the bakery and deli products, this approach increases their awareness.
Boosting Sales: It makes it easier to promote sales and exclusive offers to Internet shoppers.
Generating Foot Traffic: It promotes foot traffic to real Publix stores by enticing shoppers with attractive products.
Raising Instacart Orders: This approach promotes a greater adoption of Instacart via online grocery shopping.
However, it's important to consider the drawbacks of Publix's online pricing approach:
Price matching challenges: Price matching with competing companies can be difficult due to the lack of online pricing.
Potential Customer Migration: Owing to the inconvenience of concealed prices, certain customers may decide to investigate alternate grocery purchasing options. Check out: Trim Your Bills To Save Money On Groceries!
Price Differences by Location: There may be regional variations in prices, which might leave customers unhappy.
Consumers continue to have access to price information through several channels, decreasing the need to rely completely on the Publix website despite Publix's restricted approach to online pricing. Although the web pages of each grocery store vary, smart customers can use online resources to simplify their planning and grocery shopping processes.
Key Takeaways
Publix does not display prices online to entice customers to come to the store, converse with staff members, and increase foot traffic.
There are a few ways for customers to check Publix pricing online, but each one requires some work, like looking on a third-party site or Instacart.
While some customers may appreciate the ease of being available to compare costs online, others might prefer the atmosphere of a store in which they have contact with a salesperson.
Frequently Asked Questions (FAQs)
Do Publix Prices Vary By Store?
When you visit a grocery store's website, you may notice that it requests you for your location immediately. The item that is accessible is based on your local store, and its cost will shift once you add your zip code. The cost of certain items varies depending on where grocery stores like Publix are set up.
Although it might not seem like much, consider that prices in many stores differ based on the region.
Which Day Is Ideal To Shop At Publix?
You will have access to all of Publix's fantastic deals, though, if you go early on Wednesday and Thursday. You'll also avoid the crowd of other cost-conscious shoppers who will likely schedule their visit later.
Why Does Publix Charge More Than Competing Grocery Stores?
Because it stands for promoting high-quality goods and customer care, Publix might charge slightly more. Additionally, Publix usually provides fewer deals or discounts than other retailers, which might have an impact on the final price.
Is Walmart Or Publix More Economical?
Yes, if you are convinced of it or not, we discovered Publix supermarkets to be specifically less expensive and to have far better fresh produce, such as fruits and vegetables.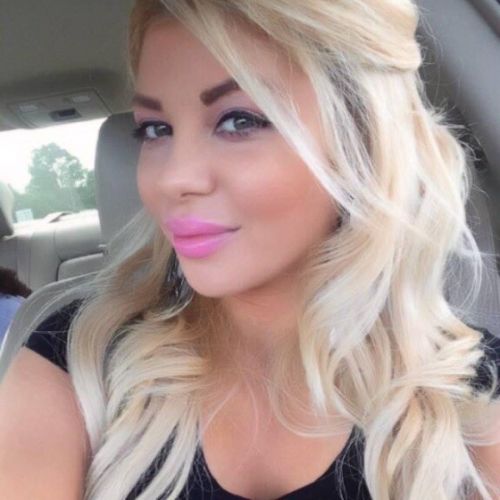 Jeannine Mancini, a Florida native, has been writing business and personal finance articles since 2003. Her articles have been published in the Florida Today and Orlando Sentinel. She earned a Bachelor of Science in Interdisciplinary Studies and a Master of Arts in Career and Technical Education from the University of Central Florida.