At Fancy Nail's Bar, customers can choose from 7,000 designs or create their own on a computer screen. Voila! The machine prints the ready-to-apply design. Since good nail salon options are limited, this one is bound to make a name!
With nail ornaments, customers are generally limited to the patterns and colors a retailer has in stock. Not with the Fancy Nail's Bar! Customers can choose from multiple options or design their own, perhaps incorporating a photo.
Polished Designs
Custom or stock designs, which range from flowers to butterflies to bold patterns with geometric shapes in a vast array of colors, are then printed out as an acrylic material using the nail printer.
The final design transfer onto the nails works in one of three ways.
The pattern chosen by the customer can be printed directly onto fake nails. The artificial nails are then applied to the customer's fingers.
Customers who want the pattern printed directly onto their nails can place their fingers individually in a specific spot on the machine.
Finally, the pattern can be printed directly onto nail tips. The tips, along with acrylic and gel, are applied to the customer's nails.
The nail product comes in four sizes: quick tips, long tips, half-cover nail tips, and toenail tips. The nail ornaments can last anywhere from 7 to 10 days, depending on the size and how they're applied. Some even last up to about 30 days!
Erick Garcia, president of Gunler Inc., developed the kiosk concept with a Japanese company. The company created the nail printer technology with a very intuitive user interface. Based in The Woodlands, TX, Gunler is a 14-year-old manufacturer, importer, and distributor of various products, including sauces and vitamins.
In addition to the 7,000 designs and custom design capability, Fancy Nail's Bar kiosks stock 500 ready-to-apply designs for customers. The designs are meant for those who don't want to take the time to select and print their own.
In March, Gunler's first company-operated kiosk opened in Barton Creek Square, a Simon mall in Austin, TX. The company owns and operates four kiosks and is looking to open an inline, full-service salon in The Woodlands Mall, TX. "We're not allowed to apply nail polish at the kiosks, so we are looking to expand our mix to include full-service salons, too," Garcia says.
Turnkey Packages
The company offers its concept to independent retailers, who can purchase product wholesale in three ways.
The platinum package costs about $45,300. It includes four cabinets, three nail printers, a marquis, three months' inventory of consumables (including nail tips, files, and adhesives), training, a three-year warranty, and a point-of-sale software system.
The gold package, for about $35,900, is similar but with three cabinets and two nail printers.
Retailers can also buy the products a la carte. One nail printer costs about $5,200. The company will also supply inline retailers with nail polishes and related accessories. "We realize that many people will want to buy the whole concept, but others will just want to add the nail printer to their existing products," Garcia says.
Garcia hopes to develop strong relationships with retailers. He says the training will include troubleshooting for simple machine failures. In the case of disappointment that the retailer cannot correct, a nail printer can be shipped to Gunler for repair.
This is the first specialty retail project for Gunler, and things are happening fast, Garcia says. "We're getting more than 20 calls daily," he says. Gunler projects that it will have 800 Fancy Nail's Bar retailers in North and South America by the end of the year.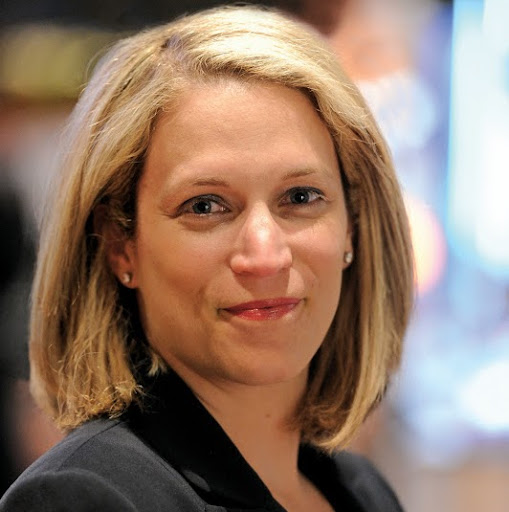 Patricia Norins is a strategic storyteller in the retail industry. With nearly 30 years of experience, she expertly combines innovative marketing strategies and industry knowledge to effectively convey brand stories. Coming from a fourth-generation retailer family, Patricia has a deep-rooted passion for retail real estate and has pioneered concepts such as adding retail to common areas and creating specialty leasing programs. In addition to her professional achievements, she actively mentors and contributes to the community, including co-teaching MBA classes.