Have you ever ordered food through Uber Eats, only to find yourself anxiously waiting for your order to arrive? Exciting news! Amazon and Uber Eats have joined forces to ensure you no longer have to glance at your phone every few minutes.
The partnership between these two companies aims to provide real-time delivery updates. It offers hands-free delivery updates and lets you track food orders using your Alexa-enabled devices and Fire TVs.
By simply saying, "Alexa, track my food delivery," you'll be able to get a status update on your order. Rather than being glued to the phone, you can finish other chores without missing the delivery driver.
"Simple ambient experiences let customers be more present with family and friends—they don't need to be distracted by checking for delivery updates on their mobile apps," says Mark Yoshitake, general manager and director of Alexa Skills. The real-time updates make the delivery process seamless, efficient, and convenient for customers.
You will receive real-time updates at crucial delivery points through the latest service through Alexa. This integration allows you to tailor the notification-receiving experience as well.
Instead of automatically playing the update, you can receive a notification. At this point, Amazon Echo will turn yellow, which indicates a notification.
In addition, the new feature allows you to select the devices you want to connect the notification with and the frequency of the updates.
Alexa will inform you when the order is prepared, on the way, and when the driver has arrived. These updates include real-time information on the delivery status. Such as when the driver is approaching or there is a delay.
According to a report by Technavio, the global online food delivery services market is projected to develop at a CAGR of 24.64% between 2022 and 2027. This development results from the increasing demand for home delivery services, the rise of mobile technology, and the convenience of ordering food online.
The exceptional partnership highlights the company's commitment to customer satisfaction and emphasizes new delivery trends. Post-pandemic, more people are staying at home and ordering food online.
As a result, companies like Uber and Amazon are innovating efficient and convenient delivery services to enhance consumer experience.
"We know that consumers are busier than ever before and we are excited to launch our integration with Alexa that unlocks new ways to simplify the experience to help consumers to get anything, from anywhere—which is always our priority", stated Ethan Hollinshead, Lead Product Manager at Uber.
The two companies worked tirelessly to perfect the feature and eradicate any downsides. To receive notifications, you will have to enable it for EVERY order. The always-on integration can wake a sleeping baby or alert the guests about food arrival.
Benefiting from earlier partnerships, Uber decided to collaborate with Amazon. This made Amazon the third company to join hands in the voice assistance space.
With increased online shopping, similar partnerships will emerge, allowing companies to leverage each other's strengths to provide a more unified and smooth experience.
However, the benefits extend much further! The strategic partnership means you can place an order directly through your Amazon Echo device. It will save effort and time, particularly if you are busy with other tasks.
Furthermore, Amazon has a wide network of restaurants, and Uber Eats delivery service will allow you to choose from an extensive range of food options. It will also deliver food from restaurants that might not be previously accessible in your area.
Consequently, you can experience diverse cuisines and try out new eateries. The hassle-free voice command feature augments customer experience by offering an efficient process. You can quickly search the restaurant, place your order and easily track your food status.
By revolutionizing the food delivery industry, the partnership between Amazon and Uber Eats is a win-win for everyone. Real-time delivery updates, easier ordering options, and a wider range of restaurant choices have led companies to innovate and smooth the delivery process.
Moreover, this partnership will set new standards and pave the way for groundbreaking customer communication methods. With this new feature, Amazon is moving in the right direction to provide a better customer experience.
It's an exciting development that will alter how you order and track food deliveries. So the next time you're craving your favorite meal, ask Alexa to order it and track it to your doorstep!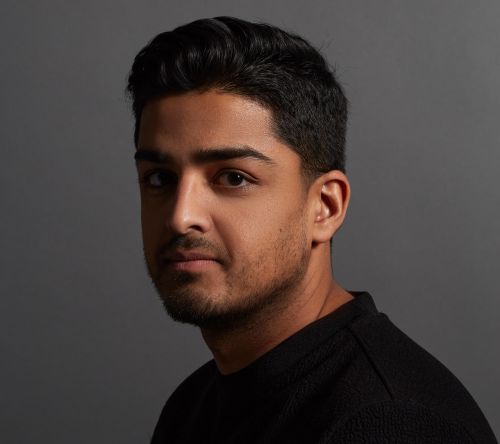 Ali Anees is a professional brand marketer focused on enhancing customer experiences. His focus is on conducting all-rounded research on U.S. retailers and services to provide updated information for our consumers.
He has a background in strategizing and developing marketing tactics for large Consumer Packaged Goods organizations. His understanding of the industry is beneficial when it comes to finding detailed and accurate information for our consumers.