In an attempt to revive the local economy and provide much-needed housing options, Pasco County officials have announced plans to transform the empty Gulf View Square Sears.
The request for a land use at the Southern end of the Gulf View Square Mall was approved on Thursday.
Previously, JC Penny and Macy's were also converted into an apartment complex and The Gables was constructed in 2020. The recent development plan is to convert the empty Sears building into a modern apartment building.
Once a busy spot, The Gulf View Square Mall has more empty spaces than stores. With an end goal to revitalize the US 19 Corridor, repurposing the old Sears lot is just the beginning.
The planned apartment complex are named "Pasco Apartments,". It is a joint venture between a leading real estate development firm and local authorities.
The proposed apartment complex will feature impressive amenities and modern design elements. It will be offering a range of housing options to meet the diverse needs of residents. This latest project aims to redevelop the region, attract residents, and lead to economic growth.
David Engel, Pasco's economic growth director said in the statement, "Redevelopment is the most difficult part of economic development." He also stated that the County is incentivizing their efforts to encourage businesses to move or stay in the area.
Typically, Pasco officials do not allow converting a commercial space to a residential site believing that it would lead to job opportunities losses.
Moreover, the commissioners didn't want to invite the perception that Hillsborough and Pinellas counties use Pasco as a bedroom community.
However, development on the old Sears building in Port Richey is appropriate given that it is located in the "west market area." It is an underdeveloped area, which is why this proposed complex apartment on US 19 will encourage redevelopment. The area will also have its rare multifamily housing.
County Commissioner, who has been a driving force behind the project, expressed her enthusiasm, stating, "This redevelopment initiative is a significant milestone for Pasco County. By transforming the Gulf View Square Sears into modern apartments, we are not only meeting the housing needs of our residents but also injecting new energy into the area, attracting businesses and promoting economic prosperity."
The Gulf View Square Sear's old building will be replaced as this project progresses. Even though it was closed down in 2019, the demolition only began early this year. The Pasco Apartments will offer a range of housing options.
"There is a lot of population coming in, and we are going to create an attraction there and an environment that is conducive to 21st-century retailing", said David Engel, Pasco's economic growth director.
According to the ABC Action News report, the complex will feature studio, one-bedroom, and two-bedroom units, to deliver modern amenities. These facilities include a swimming pool, gym, and green areas to enhance residents' quality of life.
Upon completion, it will be the second apartment complex built on a shopping hub's portion.
The Gables at Gulf View was first apartment complex approved by the County Commission, which replaced a J.C. Penney Co. store that closed in 2014.
The complex was approved in 2018. Gulf View Square Mall launched operations in 1980, bringing in lots of business. However, with a change in shopping habits, this mall has lost majority of its national chains.
The current management did not make an official comment on the mall's status. However, its Facebook page has dropped hints about reviving the Gulf View Square Mall.
With recent developments such as building back dining offerings at the food court, attracting new ventures, and setting up a circus are all signs that point to a positive change.
The addition of The Gables has brought numerous benefits to Gulf View Square. Moreover, this development contributed to Gulf Coat Highway's revitalization.
Unlike other stores in the region, The Gables is running great and is continuously seeing improvement. This is said in terms of rental occupancy, sales and foot traffic.
Given that the project aligned with the county's vision for growth and sustainability, the application to turn this commercial land into a residential zone was approved without any obstacles.
There were no discussions held by the public or the commission members. The application allows developers to build 288 apartments on a 15-acre site in a commercial zone.
The apartments will be constructing at the northwest of the intersection of Salt Springs Road and U.S. 19. Owing to the tropical systems, this is regarded as a danger zone.
Before starting construction, the developers will have to create a public information program and devise a site-specific evacuation plan. They will also have to follow special rules to evade safety concerns.
In addition, the developer has to deliver a pedestrian and bicycle connection that aids them to reach the future West Pasco Regional Trail. They will also have to give approximately 12 feet of additional way for the future trail along Salt Spring Road to Pasco County.
The announcement of these new apartments has generated excitement among local residents, who eagerly expect the transformation of the Gulf View Square Sears into a thriving residential community. The project is seen as a positive step toward revitalizing the space for better growth and employment opportunities.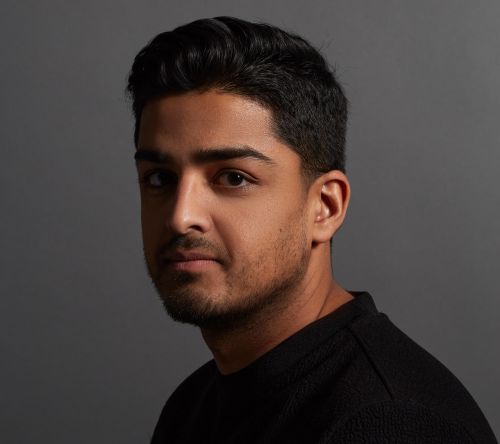 Ali Anees is a professional brand marketer focused on enhancing customer experiences. His focus is on conducting all-rounded research on U.S. retailers and services to provide updated information for our consumers.
He has a background in strategizing and developing marketing tactics for large Consumer Packaged Goods organizations. His understanding of the industry is beneficial when it comes to finding detailed and accurate information for our consumers.