Teens at the age of 15 can take on various job roles. From grocery stores like Publix and Kroger to several fast food chains; the job opportunities are unlimited. The majority of the stores in the US hire at the age of 16. However, numerous others welcome 15-year-olds to dip their feet in professional fields. Subway, Taco Bell, McDonald's, and DQ are some examples of stores that hire at 15. Check out other stores that can offer an opportunity to start your career!
Quick Summary
Multiple grocery stores, retail stores, and restaurants offer jobs to teens at 15 and pay reasonably well. Some prominent names like Kroger's, Publix, Walgreens, and McDonald's pay up to $10 to $12. Additionally, teens can consider working opportunities such as babysitting, delivery, and tutoring which will allow them to earn more than they can make when working in stores.
How Much Do Stores That Hire At 15 Pay?
Numerous factors can impact the wage rate a 15-year-old receives including location, specific job, and company policies. The federal government of the United States has set the minimum rate to $7.25 per hour. However, some employers might pay $4.25 per hour for the first 90 consecutive days under Fair Labor Standards Act.
Once a 15-year-old completes the first 90 days, they will receive the minimum wage rate. It is only applicable to people under the age of 20.
Several states might offer a higher minimum wage rate. Similarly, certain jobs might offer higher pay rates based on the level of responsibility and experience required.
For example, positions that involve specialized skills or customer service may offer slightly higher wages. Additionally, employers will also offer pay raises or bonuses contingent upon a 15-year-old's performance or the length of employment. States such as Georgia and Wyoming tend to have a lower minimum rate of $5.15 per hour.
It is imperative to understand the child labor laws. According to these laws, minors will only be allowed to work for 3 hours on school days. These limitations aim to protect a minor's well-being, education, and development.
Drawbacks and Benefits of Working as a Minor
If you want your teen to have a well-rounded personality, it is best to allow them to explore life. Part of growing up requires minors to learn about financial responsibility. Moreover, employment opportunities teach children about work ethic and will help them discover their professional choices. For this reason, many parents encourage their children to get jobs at 15.
Although there are numerous benefits of working as a teen, there are cons as well. Let's check them out!
Benefits
Financial independence is a major plus when working as a teen. It will make a child responsible. They will learn how to budget their finances and save at an early age.
Another advantage is skill development. Learning how to manage your time, better communication skills, and conflict management are valuable lessons that can be transferred to future careers and educational pursuits.
Working as a teen can allow these individuals to explore different job roles and industries to better determine which they enjoy. It will help them shape their future career path.
When a teenager begins working at 15, they will have a strong network. By meeting a diverse range of colleagues, supervisors, and customers, they can build connections that can be useful for the future.
Drawbacks
Minors typically face restrictions on the number of hours they can work per day and week. This limitation will result in reduced income compared to adults.
Juggling work responsibilities with school commitments can be challenging. It might take away valuable time that could be invested in exploring hobbies and interests.
Working too much can have a negative impact on your grades as you might focus on the job more than school.
Teens will have limited job options with lower wage rates.
List of Stores that Hire at 15
If you are on the lookout for your first professional role, several stores across the United States hire 15-year-olds. Businesses that are popular options for teenagers include restaurants, amusement parks, and retail stores. Without further ado, let's explore potential employment opportunities at 15.
Grocery Stores
Giant Eagle
Giant Eagle, a supermarket chain mainly operating in Ohio, Indiana, Maryland, West Virginia, and Pennsylvania, occasionally hires 15-year-olds. With over 400 stores in the US, you will surely get an entry-level job at this store. Generally, the positions available include stock clerk, shopping cart attendant, parking lot attendant, customer service, or cashier.
On average, 15-year-olds are paid $8 per hour while working at the store. The minimum age required to work at Giant Eagle is 14 years. So if you are a responsible minor looking to kick start their professional journey, then this store is a great option.
Every location of the store has varying policies. It is imperative to call the local branch before and verify their policies. Moreover, you will need to check the vacant positions.
Kroger
With over 2700+ stores across the US, Kroger is one of the biggest supermarket chains that offers varied employment opportunities. The chain also owns King Scoopers, Smith's, and Fry's.
From cashier, bagger, produce clerk to bakery clerk, the options are unlimited if you have no previous experience. Kroger aims to offer competitive pay based on the responsibilities and job roles of their employees. Typically, 15 years olds can expect to earn an average of $8.
The minimum age to work at Kroger is 14 in some states while others might prefer hiring 16-year-olds. It is best to contact the nearest branch for more information. Common roles for 15-year-olds at Kroger include baggers, cashiers, and courtesy clerks.
The store values providing job opportunities for young workers and offers a supportive and inclusive work environment. Moreover, they prioritize a team-oriented atmosphere and encourage collaboration. This allows 15-year-olds to develop essential skills and gain valuable work experience.
Winn Dixie
Winn-Dixie, a supermarket chain primarily operating in the Southeastern United States, hires 15-year-olds for certain positions. It has nearly 500 grocery stores in Florida, Louisiana, Mississippi, Alabama, and Georgia. Some positions at the store might even hire 14-year-olds.
Job opportunities open to 15-year-olds are generally entry-level positions within their stores. Some of the roles they can get hired for include stock clerks, cashiers, customer service representatives, etc. The availability of specific job opportunities might vary based on the staffing needs of each Winn-Dixie location.
The work environment at Winn-Dixie aims to provide opportunities for learning and growth, fosters teamwork, and creates a positive atmosphere. Apart from earning some extra cash, 15-year-olds working at Winn-Dixie will learn several imperative lessons such as timely task delivery, discipline, etc.
Publix
Catering to Southern Eastern US, Publix is a popular grocery store chain that offers ample job opportunities for 15-year-olds. Publix hires at 14. It has over 1100 stores across 7 states. There are a variety of various entry-level positions, including baggers and cashiers at the stores. Compared to other retail stores, Publix is known for paying higher per-hour wages.
Non-management positions such as cashier, floral clerk, or front service clerk can work for 3 hours per day on school days. Baggers can earn anywhere from $9.82 with $9/hour at least to $11/hour at maximum. Likewise, cashiers can earn approximately $11. If a 15-year-old has prior experience, Publix might offer $14/hour for this position. Floral clerks at Publix are expected to earn between $10-12 per hour.
Safeway
If you are interested in working at a grocery store, then Safeway is another prominent supermarket chain that hires 15-year-olds. Like other stores, Safeway abides by state laws to provide safe employment opportunities for young workers.
With over 1300 stores across the US, there are ample employment opportunities. Cart runs, greeting customers, and bagging groceries are some of the common jobs that are offered to 15-year-olds.
A cashier or bagger will make approximately $12.56 per hour at Safeway. The store is strict about abiding by state policies. Students will only be able to work for 3 hours a day on school nights. To find an accurate minimum hiring age at Safeway, contact the local store or the customer support department.
Giant Food
With locations in Pennsylvania, Virginia, Maryland, and Washington DC, Giant Food has over 150 stores. Typically, they hire workers over 18. However, certain jobs such as cashier, bagger, or courtesy clerk can be hired at 15. On average, minors can earn around $9 per hour when they work for Giant Foods.
To apply for a job at Giant Foods, you can check their website to find openings. You can apply for an entry-level position through the application form that is accessible in-store and online.
Wegmans
Wegmans is known for its positive work environment and employee-friendly policies. The store offers several entry-level job opportunities that commonly include cashiers, grocery clerks, bakery assistants, and customer service representatives. A part-time job is perfect for 15-year-olds who want to fit this career opportunity into their school or summer schedule while earning a little cash.
The mid-sized store provides numerous benefits to 15-year olds such as flexible scheduling, access to healthcare, and employee discounts. Moreover, the store also offers an incentive for young employees. They provide tuition reimbursement through their scholarship program, which is also available for part-time workers.
One of the best companies to work for in the United States, Wegmans offers competitive salaries and is dedicated to employee satisfaction.
Stop & Shop
This East Coast grocery chain is popular for creating employment opportunities that benefit minors. With over 400 locations, the store welcomes 15 years old to learn and kick start their professional journey. However, as a minor, you can only work in certain entry-level positions. These include floral, bakery, and grocery departments.
Typically, Stop & Shop pays $9-$11 for these entry-level jobs. Grocery stores are ideal for students as it offers flexible working hours. Moreover, grocery stores run till late, making it easy for 15-year-olds to work without skipping school.
Given that every location will not hire people under 16, stores in Massachusetts and Rhode Island allow employment of 14 and 15-year-olds.
Harvey's
Although Harvey's is a smaller grocery store chain, it has an amazing work environment that can benefit minors. If you reside in Georgia, chances are that one of their locations is nearby. It serves as an excellent place to work for people under 16 years.
Generally, teens get hired for job positions including associates, baggers, and cashiers. These are great jobs for a student you want to start working with as they will teach them discipline, time management, and other soft skills.
On average, a teen employed at the store will receive a minimum of $8 and a maximum of $15 per hour. The wage rate offered will depend on the location and qualification. People with previous job experience might receive a higher rate.
Visit their website to check job vacancies and whether the store nearby welcomes 15-year-olds.
Hy Vee
Another grocery store that welcomes teens to its team is Hy-Vee. With over 260 locations, this grocery chain is popular across states in the Midwest. The majority of stores hire people over 16. However, some locations hire 14-and 15-year-olds. Given that there are numerous independent franchises of the store, the minimum hiring age will be set by the store management.
Likewise, the job roles offered to teens at the store also depend on the policy of each location. Generally, 15-year-olds will work as a cashier, greet customers, bag groceries or stock the shelves. Minors will receive a minimum of $9.95 per hour at Hy Vee.
Hy Vee goes above and beyond or helps the community. In addition to offering job opportunities to teens, Hy Vee has an outstanding senior discount too that is available for all above 55 years of age.
Restaurants
McDonald's
As a globally recognized fast food chain that has a specific target audience (primarily focusing on teens and youngsters), McDonald's serves as a popular employment location for 14 and 15-year-olds. It has over 14000 branches in the US, offering employment to a vast majority. Most of the locations welcome 14-year-olds. However, the rule might vary according to the franchise that is near you.
Generally, 15-year-olds will be hired as servers, for cooking, or cleaning. Statistics suggest that most teens start their careers at McDonald's. It is an attractive location given that 15-year-olds get $10 per hour, which is higher than other food chains.
The specific hiring policies may vary depending on state laws and individual franchise owners. In general, 15-year-olds are allowed to work limited hours during non-school days and have restricted duties.
Starbucks
Starbucks, a popular coffeehouse chain, generally does not hire individuals under the age of 16 owing to the nature of the work. However, there are a couple of locations that do hire minors. To get accurate information, you will have to check with your local Starbucks.
For locations that do hire, they provide entry-level jobs. These incorporate customer service, store maintenance, and beverage preparation.
Arby's
With over 3400 locations in the United States, Arby's is a famous restaurant. It is known for having the best Angus roast beef sandwiches. This American restaurant chain is open to hiring 14 and 15-year-olds who are looking for a job.
Available positions include server, taking orders, food prep, cleaning jobs, and cashier. On average, teens get $10 per hour when they start. Over time, the pay rate might increase based on performance. Although Arby's offers a flexible working schedule, it might vary depending on the location. Similarly, the hiring age can change based on state-specific laws.
Working at Arby's will offer a variety of benefits. For starters, students who work at this restaurant can enjoy flexible timings. Moreover, they can also take paid sick leaves and discounted meals.
Chick-fil-A
With an average wage rate of $14 per hour, Chick-Fil-A is a popular fast-food chain for teens to begin their careers. It has over 2000 locations across the US that serve delicious fried chicken. Many Chick-fil-A locations offer employment opportunities to 15-year-olds, usually in entry-level roles.
It is better to look for front-of-the-house positions such as cashiers given that state laws don't allow minors to manage hot equipment. Moreover, you can work as a kitchen staff or even as a dishwasher.
Generally, there will be a limited number of hours 15-year-olds will be allowed to work. The best part: Chick-Fil-A is closed on Sundays, so you will have a day off. This way you can catch up on assignments and rest before school begins on Monday.
Burger King
If you are starting your professional journey at 15, then Burger King is a great choice. It is an American food chain that makes delicious fries and hamburgers. It has over 17000 locations, so you can easily find a job near you.
On average, the starting pay is $10 an hour for 15-year-olds. The burger joint has a variety of jobs available for minors, including cashier, clean-up, or as a server. Working front-of-the-house jobs will improve your communication skills. Moreover, Burger King offers dental and travel accident insurance. 
Taco Bell
Taco Bell is another fast food chain that does hire at 15. With over 6000 locations in the US, the chain is always on the lookout for staff that can carry out tasks like serving food, taking orders, or cleaning up. Some locations might even allow minors to prepare tacos.
It has a positive work environment, making it a great place to start your career. Taco Bell offers a variety of benefits for its employee including free food during the shift, free training, and good pay.
Teens generally opt for Taco Bell because it offers an awesome scholarship program. It is a major incentive for teens who wish to go to college. Teens can apply through their online platform or in-store.
Baskin-Robbins
Everyone loves ice cream. Baskin Robins is very busy during the summer, which is why the management hires more staff. If you have a sweet tooth and looking for a cool summer job, then Baskin Robbins is the one for you.
It has over 3000 branches and each franchise has a different hiring age. The majority of branches hire teens as young as 14. Apply to Baskin Robins and serve ice cream, sherbet, or you can help out at the cash register.
Artistic individuals can also score a job as a cake decorator for Baskin Robins. Previous teen employees state that it is fun working at Baskin-Robbins. However, 15-year-olds are only allowed a limited number of hours even during the summer break.
Kentucky Fried Chicken
Who doesn't love delicious fried chicken from KFC? This fast food chain is second on the list for teenage hires after McDonald's. It has over 4400 restaurant locations spread out in all 50 states.
15-year-olds who are looking to make some extra cash can take advantage of this and apply for jobs in their area. With so many locations, chances are that you will have one near your house. As a result, teens will not have to commute far.
KFC hires teens as a cook, servers, or customer service attendants. Moreover, you can also apply as a part of the cleanup crew.
Subway
If you are all about promoting healthy lifestyles, then Subway is an excellent career choice. Unlike other restaurants, the minimum age for hiring at Subway is 15 years. Given that there are 23000 franchises, you can easily find an outlet in your neighborhood.
It is an attractive place for teens because the starting rate is $12.50. In addition, Subway offers a $1 raise after the training period is over. Teens typically work as sandwich artists at the restaurant. Since 15-year-olds are only allowed limited hours, the high wage rate per hour makes it a dream place to work at.
Ben and Jerry's
Like Baskin Robbins, Ben and Jerry's also has a minimum hiring age of 14 years. It has over 4000 branches in the States and allows ample employment opportunities. Given that the ice cream parlor is busy in the summer, the management tends to hire teenagers who are active and enjoy engaging with customers.
Ben and Jerry's is a popular destination for tourists who visit the US. Teens are more inclined to have a conversation with the customers, making them feel welcomed. Working at Ben and Jerry's is exciting for people who love free ice cream and frozen yogurt. This ice cream chain offers an impressive benefits package that includes health club memberships, paid leave, and three free pints of ice cream.
Dairy Queen
Dairy Queen has over 4000 branches across the United States, making it accessible to 15 years old. The positive work environment and incredible benefits prove it to be an ideal location for jobs. Employees get a 50% discount during their shifts, flexible working hours for students, training, and a 3% raise on their base salary.
You can work as a grill staff, cook, cleaner, or cashier at this ice cream place. Grill staff will cook and wrap food items in the right order. These individuals should know how to use the grill, fryer, and freezer. DQ also allows capable 15-year-olds to be cake decorator. Applying to DQ is easy. You will need to visit their "Careers" page and enter the zip code for more details.
California Pizza Kitchen
California Pizza Kitchen hires based on state regulations. It is an American chain that delivers unique California-style pizza. For the majority of its branches, the restaurant fills up its host positions with people under 18. Moreover, you can also do other jobs as long as serving alcohol is not involved.
Teens who apply at this restaurant will get entry-level jobs. You can opt for management or front-of-the-house careers. Even though the minimum age to apply here is 15, the restaurant will hire servers that are at least 18 years old.
As a host, you will be responsible to greet the customers, manage reservations and answer queries. You can also apply for a dishwasher job at the restaurant. Employee discounts, free meals, and flexible work schedules are pretty attractive for teens who are looking for a job.
Entertainment
Dorney Park & Wildwater Kingdom
Dorney Park & Wildwater Kingdom is located in Pennsylvania. Working at this park is exciting, as you will be surrounded by a waterpark, roller coasters, and much more. It offers the perfect opportunity for a 15-year-old who wants to earn some extra money in the summer.
You can apply for seasonal jobs at this park, which has a minimum age of 14. Generally, they hire 15 years old as food service associates. For this job, teens will be responsible to prepare and serve food to the guests.
Moreover, the park might hire you for keeping the environment clean and safe for guests. In some cases, you might even operate the cash register. Aquatic crew members, park services attendants, and ticket takers are some of the common jobs. Minors might be able to work as game sales associates.
Several benefits are allocated specifically for park employees including meeting new people and free tickets for family and friends. You might even get free lunch.
AMC Theatres
If you love movies, then AMC Theater is the best choice for you. It has over 600 theater locations across the US. The Theater mentions that they typically hire workers between 14 and 17. However, this might not hold for all locations due to state regulations.
The jobs available include concessions, ushers, or a cashier. In addition, you can work as a server at the cinema. You will be responsible for taking orders and delivering them to the guests. However, 15-year-olds will not be allowed to pour or serve alcohol.
Teens can also apply for a dishwasher job where you will have to maintain cleanliness and clean stockrooms. Concessions will have to greet the guests. Tear tickets and direct guests to their seats.
Do you love popcorn? Apply to AMC Theater for some cash and deliciously flavored popcorn. Getting the job will open numerous other benefits including a 50% discount on food and candies, a free pass to watch the movie, and one free ticket for a guest, and you will get paid throughout the training periods as well. Students can also enjoy flexible working hours.
Six Flags
Summer is all about adventures. If you want to save up without compromising fun-filled activities, then apply to Six Flags. The amusement park has a variety of employment opportunities for 15-year-olds.
With 26 water and amusement parks, you can get a job as a host, lifeguard, food service employee, or game attendant.
The Hershey Company
As the largest chocolate manufacturer in North America, this company invites minors to join its workforce. The majority of 15-year-olds work at their theme park in Pennsylvania, called Hershey's Chocolate World.
You can work as a parking attendant at the theme park. Responsibilities for minors include directing people to appropriate parking areas and ensuring the flow of traffic to avoid congestion.
To apply for food service production attendant, you must be 15 years old. Minors in this position will be responsible for food presentation, product rotation, proper sanitation, and portion control.
If you love looking after pastries and desserts, then apply for a bake shop attendant. You will have to monitor the production and delivery of these delicious bites. Get hired as a retail sales attendant if you enjoy engaging with customers. With this job role, you will have to greet customers, stock supplies, and act as a cashier. Lastly, you can also work as an operations support service provider.
Other Jobs You Can Work at 15
Even though you can find a variety of positions at the above-mentioned retail stores, restaurants, and water parks, there are other career-building opportunities as well. Let's explore a list of jobs that can opt for instead that welcome 15-year-olds and do not require a work permit.
Clerical and administrative jobs
If you have proper certification, then you can score a job as a lifeguard or swimming instructor
Creative positions such as performing, acting, or singing
Are you great at a subject? Start tutoring.
Limited cooking positions might be available depending on state laws.
Cleaning and yard work
Delivery jobs using public transportation, by foot or bicycle.
Babysitting children and getting paid by the hour.
If you love pets, then pet sitting is a great way to earn some extra cash.
Creating or editing videos for an online business.
Job Roles Starting Pay for 15-Year-Olds
Babysitting $18.50 per hour
Pet Sitting $14 per hour
Lifeguard $13.45 per hour
Tutoring $27.40 per hour
Delivery Jobs $16
Yard Work $11 per hour
Key Takeaways
Stores that hire at 15 provide valuable opportunities for teenagers to gain work experience, develop skills, and earn income.
Common job positions for 15-year-olds include cashiers, crew members, baggers, courtesy clerks, and entry-level roles in customer service or food service.
According to FLSA, the minimum wage is $7.25 per hour. It is imperative to be aware of labor laws to avoid exploitation. Publix tends to offer the highest per-hour rate, whereas Wegman's has a better work environment.
Frequently Asked Questions (FAQs)
How much should a 15-year-old make per hour?
The exact amount a teen should make depends on the state they live in. However, an employer has to pay the federal minimum wage of $7.25/hour. Some stores offer $9 as a minimum. Moreover, the pay scale might increase based on your performance, job roles, and skills.
Does a minor need a work permit to work at 15?
It depends. Different states have varying policies about work permit requirements. For some states and jobs, you might need employment certificates or work permits. To ensure the prevailing policy, you can contact your school's guidance counselor or check your state's labor department before applying for a job.
Are there any restrictions on the tasks that 15-year-olds can perform?
Yes, there are restrictions on the tasks that 15-year-olds can perform. Minors are not allowed to use hot equipment, perform mechanical tasks, or warehousing. These restrictions ensure the safety and well-being of 15-year-old that work at stores.
How can I find out if a specific store near me hires 15-year-olds?
You can easily find out if a store near you hires 15-year-olds by directly contacting the store's management. In addition, you can also visit the store's website or call their customer service department to ask about their hiring policies for young workers.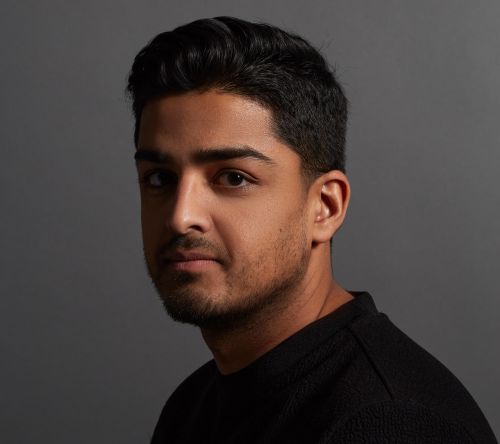 Ali Anees is a professional brand marketer focused on enhancing customer experiences. His focus is on conducting all-rounded research on U.S. retailers and services to provide updated information for our consumers.
He has a background in strategizing and developing marketing tactics for large Consumer Packaged Goods organizations. His understanding of the industry is beneficial when it comes to finding detailed and accurate information for our consumers.