As much as I love to shop at Walmart, my choice of an online store varies depending on what I am looking for and how much I am willing to spend. Ultimately, I check out multiple options before finalizing the purchase. Thanks to the Walmart guest checkout option, I don't need to log in when placing an online order. How else has that been useful? Let me show you!
Quick Summary
Walmart allows customers to shop as guests on its online store to save time and offer a convenient experience. The option to checkout as a guest is visible when buyers proceed to pay for the products in their cart. In contrast to creating an account on Walmart, guest checkout offers fewer promotions and deals. However, customers can save money using Walmart's price match policy or in-store pickup to avoid delivery fees.
Does Walmart Offer Guest Checkout?
For buyers who don't want to sign in to a Walmart account, the store allows the option of guest checkout. They can simply tap on "check out" and choose "continue as guest." This will let them complete the purchase without sharing personal information such as full name, address, or card details.
Guest checkout at Walmart has made shopping more convenient and time-efficient for people who don't want to log in.
Although the retailers offer promotional deals to buyers who have signed in, some only prefer privacy and speed, making guest checkout an ideal option.
Steps To Check Out as a Guest
Open the Walmart website and tap on the search bar at the top of the page to look for the items you need to buy.
Add the selected items to the cart. You can save time browsing through specific categories that may host the products of interest.
Then, you can access the cart by clicking on the cart icon at the top-right corner of the page. Click on View Cart to see the list of products that you have added.
After confirmation, click on Proceed to Checkout.
At this point, Walmart will ask you if you want to log in to your account or continue as a guest. Click on Continue as Guest to proceed.
Next, choose a delivery method and enter payment information. Then tap on Place Order to complete guest checkout.
Advantages of Checking Out as a Guest at Walmart
Guest shopping enhances the overall shopping experience by eliminating the hassle-filled tasks of signing in, providing information to create an account, etc. Moreover, it keeps certain information out of the hands of third parties that may access it without consent. Perhaps that is why people prefer the guest checkout option over logged-in shopping.
The guest checkout option provides more flexibility and an efficient online shopping experience.
It saves a lot of time. Since buyers don't need to go through the lengthy process of creating an account, they can complete their purchase quickly.
Guest Checkout Benefits At Walmart+
Walmart offers a Walmart+ subscription service to its loyal customers who shop frequently at the store and, therefore, expect additional benefits or discounts. Once you subscribe, you will enjoy fuel discounts, exclusive deals, free-of-cost shipping, and much more!
The biggest advantage of Walmart+ is that subscribers get access to Walmart Rewards. These can redeemed at the checkout for discounts on almost all types of purchases.
In-store shoppers can use the Walmart Pay QR code when checking out and click on the Use Walmart Reward option to redeem the points in the form of shopping credit.
Online buyers can choose this option as one of the payment methods listed on the checkout page.
Pros and Cons of Creating an Account on Walmart.com
Customers are often confused about whether to create an account or continue shopping as guests on Walmart's online store. A few things affect the overall shopping experience depending on which mode you choose.
Pros
Creating an account on Walmart.com gives access to personalized recommendations, order history, discounts, and promotional deals.
Registered users can also enjoy quicker access to customer support.
Cons
Guest checkout is more convenient as it allows customers to complete their purchases without signing in.
Customers can save a lot of time when they don't have to register or log into a Walmart account.
Checking out as a guest saves them from sharing personal information. This is something that many occasional buyers prefer.
The final decision to continue shopping as a guest or create an account rests with you! Guest checkout is typically quick and private. However, shopping with a logged-in account gives you access to personalized recommendations and exclusive promotions. Now you have to decide the type of shopping experience that interests you.
Is It Safe To Use Walmart Online Account For Shopping
Walmart is one of the safest online retailers with which you can create an account. It has installed multiple security measures to prevent data losses. The payment information is also encrypted, so a hacker won't be able to steal your information even if there is a breach.
Walmart was under scrutiny in 2021 when a glitch on the Walmart Canada website's "order lookup" page exposed a customer's information to unauthorized parties.
Although the authorities readily responded to the challenge and were able to rectify the situation, Walmart understood the importance of safeguarding customer's privacy at all costs.
Ever since, the retailer has worked tirelessly to avoid all types of security issues. Firewall Times has testified that Walmart has not faced such problems since 2021. It is now recognized as a global leader in cyber security.
Note: If you are still unsatisfied with Walmart's security protocols and are uncomfortable sharing card details, the store lets you checkout with PayPal, too. Moreover, it also has payment options like Affirm Buy Now Pay Later at the checkout.
Hack! How To Save Money While Guest Shopping At Walmart
Logged-in customers at Walmart get access to exclusive discounts. This can make guest shoppers feel they are missing out on epic money-saving opportunities.
Although creating an account with Walmart has advantages, you are not completely out of options when saving some dollars while using Guest Checkout. The three fool-proof strategies that have always worked for me are listed below!
Walmart introduces regular discounts and deals for everyone regardless of their account status. Keep an out for such promotions to snag some savings.
When shopping online (and if convenient), opt for in-store pickup. This will save you from shipping fees that can be quite a lot, especially if you live far off. You can choose a collection time that suits you.
Walmart lets you price match with the majority of online retailers. Since you won't be logged in, take your time to look around and confirm the prices that other sellers are offering. You can save substantial money using this hack.
Update! Guest Checkout Is No Longer An Option At Walmart
Following Home Depot's decision to remove guest checkout in 2020, Walmart also eliminated the option for online buyers.
Walmart had to take this backward move to ensure better security for online shoppers.
This also seemed like a worthwhile risk to take in exchange for important data they could obtain when new buyers sign up with an online Walmart account.
Perhaps the biggest advantage of eliminating the guest checkout option was its simplicity. Guest shoppers often had tracking inquiries and return requests. On the other hand, logged-in customers could handle these tasks themselves.
It resulted in considerable cost savings for Walmart, too.
Key Takeaways
Walmart guest checkout promises a quick and time-efficient shopping experience. It is a great alternative for those who don't feel comfortable sharing personal information such as name or address.
Nonetheless, signing in to a Walmart account gives access to exclusive deals and discounts. It also lets buyers track their purchase history and view online payment records.
Walmart no longer offers the option of guest checkout for online shoppers. This was done to improve security and reduce the load of tracking inquiries, and return requests the management had to deal with.
Frequently Asked Questions (FAQs)
Why is my Walmart guest checkout not working?
The Walmart guest checkout option has been removed, so if you are trying it out right now, the method will not work. You must create an account to order and choose home delivery or in-store pickup.
Can I track my Walmart order without an account?
You must provide your email address, order number, and information to verify your identity to track a delivery from Walmart.
Can I check for my Walmart order without the app?
The Walmart app is not compulsory if you wish to check or track orders. You can do so with the web browser as well. Other than that, customers can call Walmart number for such inquiries.
Does Walmart have a self-checkout lane?
Yes, Walmart has a self-checkout lane, which offers buyers a contact-free checkout experience by allowing them to scan and pay without needing a cashier.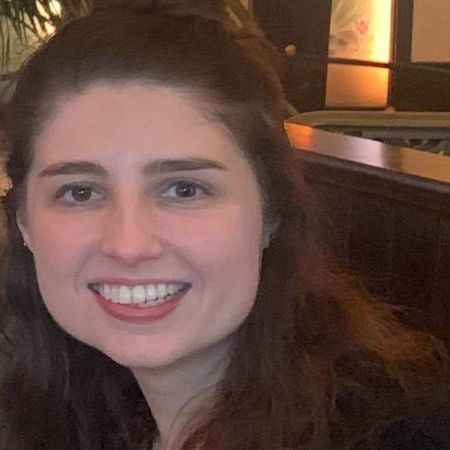 Ashley G. Anderson has than a decade of experience in business strategy and retail industry. She is an expert on the U.S. and world economies. She served as president of World Money Watch, where she shared her expertise on U.S. and world economies, as well as retail industry.