You're asking yourself, "Sezzle? What on earth is that? Then, let me tell you! You can make purchases now and pay later with Sezzle in 4 interest-free installments. Here I will be sharing some significant stores that accept Sezzle, a legitimate and unique payment option. Stick around and I assure you that Sezzle will quickly grow into your favorite app.
Quick Summary
Sezzle is a buy-now-pay-later (BNPL) service that lets customers divide their purchases into four interest-free installments. Over 48,000 businesses accept Sezzle, including many major brands such as Target and Walmart. Additionally, it offers subscribers a range of premium features like earlier access to discounts and sales. Sezzle can help companies in growing their sales, increase conversion rates, and draw in potential customers.
List of Stores That Accept Sezzle
The best option if you're looking to buy anything now and pay later is Sezzle. You can shop for everything you want because many great online retailers accept Sezzle. Here are the top stores that take Sezzle as a method of payment.
Sezzle answers all your needs, from sporting items to gaming supplies, beauty supplies, and toys.
Touch Of Modern
You will fall for Touch of Modern if you enjoy modern furnishings and style. This unique deal website offers up to 70% off the retail cost. Also, Sezzle now facilitates you to finance your purchases.
Bass Pro Shop
Equip yourself with outdoor activities! Purchase as much of your ideal sports equipment as you can at Bass Pro Shop, including boating, camping, and fishing products. You can divide your payments over six months for items costing $150 or more through the Sezzle payment option.
Target
Awesome news! Sezzle is now an approved means of payment on the Target site. You can now afford those gigantic Target carts and settle in four installments, whether buying furniture, back-to-school items, or home essentials.
Thursday Boot Company
The Thursday Boot Company sells trendy boots that appeal to men and women both. The materials used for crafting these boots are stellar and stylish. You can now buy many pairs with the help of Sezzle.
GameStop
Stop by GameStop to discover the hottest electronics, gaming consoles, screens, video games, and beyond. With Sezzle, you can easily split your payment into four simple installments. Upon checking out, select Sezzle for fast approval.
Monos Luggage
The Monos luggage brand is the brand you need to go with if you're looking for viable, minimalist luggage with an elegant look. Whether you're a corporate business traveler or a nomad vacationer, pick Sezzle at the checkout to benefit from four simple payments.
HalloweenCostumes.com
HalloweenCostumes.com has the perfect items for Halloween costume parties and school dress-up weeks, ranging from Halloween costumes for October 31 to year-round outfits. You can use the Sezzle form of payment to pay for the expense of your costumes.
Yaasa Adjustable Furniture
Yaasa is the top manufacturer of movable beds, desks, and seating on an international scale. Their furnishings are not only handy and cozy but also beautiful in design. So, pay with Sezzle whenever you shop at Yaasa.
Walmart
Sezzle is now an acceptable way of payment at Walmart. You can break up the price into 4 interest-free payments over six weeks with Sezzle. Form a Sezzle account, connect it to your chosen payment method, and pick Sezzle at the Walmart checkout.
Fun.com
You can buy officially licensed products at Fun.com that feature your favorite Star Wars, Disney, Harry Potter, Marvel, and DC Comics icons. It's an excellent one-stop store for quirky items and holiday presents. Avail of interest-free installments every time you use Sezzle to pay there.
Shop Adorn
Women of all sizes and shapes can access stylish, elegant apparel at Shop Adorn. All ages may revel and participate in style due to them. So, I would say that Shop Adorn users should use Sezzle for payment.
SleepEnvie
Depending on your sleep choices, Sleepenvie provides premium mattresses. Sezzle enables you to divide the price of your bed. Both the United States and Canada offer this option to customers.
Apart from these, these stores are specialized in certain services:
Jessica Simpson: This store features Jewelry items.
Monos Luggage: This store features Luggage items.
Akira: This store features Sensual Dresses, Cute Clothes, and Shoes.
686: This store features Snowboarding & Technical Winter Outwear.
Adorable Essentials: This store features Colourful Kids' Clothes
Shopvermeil: This store features Jewellery items.
Anita Grant: This store features Organic Hair & Skin Care items.
Beretta: This store features Tactical Gear, Clothing & Hunting Accessories
Brydge Technologies: This store features Bluetooth Keyboards.
Chairs4Gaming: This store features DXRacer & AKRacing Gaming Chairs.
Bodega: This store features Footwear, Apparel, and other accessories.
Clarria Cosmetics: This store features Natural & Organic Clean Beauty products.
Cocomelody: This store features Wedding Dresses.
Coalatree: This store features Eco-minded Goods, Outdoor Apparel & related Accessories.
Dash Outfitter: This store features Wholesale Fashion items.
Dazzlepro: This store features Sonic Toothbrush with UV Sanitizing Charger Base.
eLiquid: This store features Vape Products & Premium eLiquids.
Emerica: This store features Skateboard Footwear and Apparel.
Kove: This store features Hi-Fi Portable Speakers & Headphones.
Master & Dynamic: This store features Luxury Headphones & Earphones.
Mommy Makeup: This store features Cruelty-free Beauty Products for Busy Women.
Etnies: This store features Skateboarding Shoes & Clothing.
Proozy: This store features incredible deals on famous brands.
Revive Light Therapy: This store features Beauty Light Therapy products.
Simply Workout: This store features Fitness Apparel Boutique.
Temptu: This store features Airbrush Makeup items.
Tobi: This store features Styles For Every Occasion (US only)
Victoria Emerson: This store features Leather Wrap Bracelets.
Vanity Planet: This store features cruelty-Free beauty products for your Hair, Skin, Health, & Well-Being.
Other Stores That Take Sezzle
Apollo Box
Canadian Down & Feather
Chairs4Gaming
Coalatree
Cotopaxi
eLiquid.com
HELM Boots
EyeWebCare
Foxybae
Gucci
SimplyWorkout
MAPerformance
Revive Light Therapy
Temptu
Vessi
512Boutique
525 Designs
Alley and Rae
Alamour The Label
Allure Clothing Boutique
Antidote
American Stitch
Bailey's Blossoms
Beautique
Bananas
Bellacor
Bella Dawn Boutique
Birdwell
Beau Lane Boutique
Blue Layne Boutique
Boyish Jeans
BPI Sports
Bohemian Mama
Cheeky
Crunchyroll
Dudley Denim
EsSkateboarding
Follow Your Arrow Montana
Ete Swimwear
Friends
Freddy Store
Frock Fashions
Follow Your Arrow Montana
Happily Ever After
Frogstones Boutique
Headphone zone
His & Hers Favors
Indosole
Inkkas
Hush Blankets
Jamstik
Jared Lang
Jess Lea Boutique
Joah Brown
Jujube
Jess Lea Boutique
Klub Nico
LeatherUp
LK Clothing
Madison Style
McGregor General Store
Melt Cosmetics
Nanamacs
Orca Coolers
Pretty Rock Girl Collection
Priceless
Pink Coconut Boutique
PX Clothing
Rebel8
Redcon1
Queen of Hearts Co
Sequins & Sass Boutique
Slate & Tell
Queen of Hearts Co
Snips & Snails Boutique
State Bags
Sportiqe
Steel Supplements
Speckles & Stripes
The Baby Bird Boutique
Summer Beach Mandalas
Solo Stoves
Sutton & Co
T.U.K. Footwear
The Exchange
Texas Two Boutique
The Horror Dome
The Lace Cactus
TJ Swim
Thursday Boots
Tibbs & Bones
The Pearl Antler
Vivian Lou
Tiger Fitness
The Pearl Antler
Tropeaka
Valiant Biker
The Pearl Antler
White Sands
Zala Hair
Zhou Nutrition
Along with the stores mentioned above, these are the most admired stores at Sezzle:
Fashion Nova
SHEIN
Tarte Cosmetics
BH Cosmetics
Forever 21
Gymshark
H&M
Ulta Beauty
Boohoo
ColourPop
Stores That Do Not Take Sezzle
Apple Pay: Apple Pay is not currently compatible with Sezzle. Check with the directory of retailers that take Apple Pay as a payment.
Walmart: Sezzle is not an acceptable form of payment at Walmart.
Etsy: Sezzle is not an approved means of payment on Etsy, even though they accept Klarna and Paypal.
Tractor Supply: Tractor Supply is not offering Sezzle or any other Buy Now Pay Later payments. Their retail credit card still offers unique financing options.
Amazon: Sezzle is not a form of payment method directly recognized by Amazon. On Amazon, buyers of Sezzle might utilize their Sezzle Virtual Card for making purchases. They can connect the Sezzle Virtual Card with their Amazon account and make transactions with it. You can also look into the query does Amazon accept Afterpay if you wish to expand your payment options when shopping online.
Contact Sezzle customer service for further information, as Sezzle Virtual Card can have some usage limitations. Additionally, you might consider utilizing Abunda, a BNPL platform that offers multiple Buy Now Pay Later choices for Amazon payments, including Sezzle.
Sezzle Premium Stores List
A premium version of Sezzle called Sezzle Premium is available and offers unique advantages such as:
Customer service priority
Exclusive offers and discounts
One additional free payment rescheduling per order
For payments made on transactions made from certain Sezzle retailers, you may get up to 5x Sezzle Rewards points.
The accessibility of Sezzle Anywhere and 4-installment payment methods.
If you fulfill the standards, choose "Sezzle Premium" in the Account Settings part of the Memberships menu in the Sezzle application. Sezzle Premium enables you to pick your preferred payment method.
Remember that once you've settled on a payment plan, you cannot modify it for the remaining part of the time the premium service is active. For Sezzle transactions, there are still continuous authorizations and limitations. The following stores offer Sezzle Premium:
Home decor: Lowe's, Crate & Barrel, The Stainless Depot, Home Depot, Wayfair
Food: Uber Eats, Door Dash, Instacart, Postmates, Grubhub
Department stores: Target, Walmart, Macy's, Kohl's, Nordstrom
Shoes: SoftMoc, DSW, Finish Line, Aldo, Shoe Carnival
Clothing: ASOS, AKIRA, Free People, Urban Outfitters, Fashion Nova
Beauty: Ulta Beauty, Sephora, Sigma Beauty, MAC Cosmetics, BareMinerals
Travel: Hotels.com, Booking.com, Expedia, Orbitz, Travelocity
Outdoor gear: REI, Columbia, Bass Pro Shops, The North Face, Patagonia.
Electronics: Kove, Samsung, Best Buy, Apple, Sony
The monthly price of Sezzle Premium is $12.99 every month. However, a 30-day free trial is available when you sign up. Sezzle Premium offers special incentives and discounts, such as Sezzle Spend Back for purchases, priority customer service, and an extra fee to reschedule each transaction.
Benefits For Stores That Accept Sezzle
Independent stores and boutiques can use Sezzle as an alternative for conventional credit cards like Visa, Mastercard, and American Express, along with the latest payment systems like Amazon Pay, PayPal, and Apple Pay.
Boutiques and specialty stores, particularly the ones using the Shopify e-commerce platform, benefit significantly from using Sezzle. They can offer customers a hassle-free Buy Now Pay Later payment option, which leads to an arrangement where both the business and the customer benefit.
How Do Sezzle Payments Work?
Sezzle is a digital payment system that simplifies your payments into four evenly-timed installments over six weeks. You will make your first installment of 25% of the total amount due during the checkout procedure. Your credit card will be debited fortnightly for the three remaining installments with no interest charges.
Sezzle provides up to a 48-hour extension of time if you still need to get sufficient funding in your account to make up the transaction. After this grace period, a $10 fee will be levied if your payment still can't be processed.
Sezzle offers flexible payment options. You can postpone payments, with the first rescheduling being cost-free. However, there will be an additional $5 charge for recurrent rescheduling.
Advantages of Sezzle
Flexible Payment Schedules: Sezzle allows splitting your payment into four equal installments over six weeks, making it simpler to manage your budget.
No Hard Credit Check: Using Sezzle entails no hard credit check, so your credit score is unaffected.
Interest-Free Payments: Sezzle doesn't charge interest on your repayment plans, compared to standard credit cards or other financial choices.
Drawbacks of Sezzle
Charges for late payments or rescheduling: Sezzle charges fees if you need to reschedule or skip a price. The first rescheduling is complimentary; however, each repeated rescheduling costs $5 extra.
Limited Refund Contact Options: Sezzle's support team might provide just a few refund contact methods. Researching the return policies of the stores or retailers you buy from is essential.
Minimum Limit for Fresh Users: Your initial Sezzle expenditure cap can be lowered if you're a new user, preferably until you set up a payment history.
Key Takeaways
Sezzle is a buy-now-pay-later (BNPL) system that enables customers to divide their purchases into 4 interest-free periodic payments.
Over 48,000 retailers accept Sezzle, including many popular ones like Target and Walmart.
Sezzle may benefit companies in increasing sales, conversion rates, and acquiring customers.
Frequently Asked Questions (FAQs)
Does Amazon accept Sezzle?
Amazon does not take Sezzle, regrettably.
However, you can also try Abunda, a BNPL program that provides a variety of Buy Now Pay Later alternates for Amazon products such as Sezzle.
How to use Sezzle at Walmart in-store?
Add your Virtual Card data to Walmart Pay on the Walmart smartphone app and make it your preferred means of payment before you run through the checkout process, or be sure to select it while you are there.
Who accepts Sezzle virtual cards?
You can use the virtual card at several retailers, such as Target, Premier, Umbro, SoftMoc, KEEN, Ruumur, GALLS, Raw Nutrition, and more! These and other e-commerce platforms comprise Shopify, Magento, BigCommerce, WooCommerce, and WIX.
Can I use Sezzle anywhere in all stores?
No, Sezzle can be used only at participating retailers collaborating with Sezzle for processing transactions. About 34,000 participating stores are mentioned in the Sezzle directory, but not all take Sezzle. It's best to verify that the shop accepts Sezzle as a form of payment before making the purchase.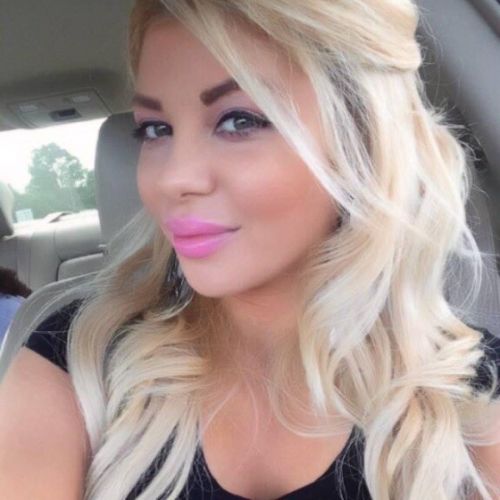 Jeannine Mancini, a Florida native, has been writing business and personal finance articles since 2003. Her articles have been published in the Florida Today and Orlando Sentinel. She earned a Bachelor of Science in Interdisciplinary Studies and a Master of Arts in Career and Technical Education from the University of Central Florida.