Aldi has a promising future as it announces plans to open 120 new stores across the United States. It has seen a rapid transformation in recent years, proving its ability to adapt to evolving consumer needs.
With this aggressive expansion strategy, the company is expected to have 2400 stores by the end of 2023, making it the third-largest grocery chain in the country.
So what can we expect from Aldi's latest expansion?
The new stores will be situated across 28 states in the Southern regions, including Florida, Alabama, Mississippi, California, and Pennsylvania. The company will also expand into new markets in the Southern United States.
As Jason Hart, CEO of Aldi U.S., put it: "We are focused on expanding our presence in both existing markets and new markets such as Louisiana to reach even more shoppers with our amazing products and unbeatable prices."
The company's growth in recent years has been fueled by aggressive store openings and a strong focus on private-label products, which account for around 90% of Aldi's shelves.
The expansion strategy also stems from a larger trend and changing post-COVID consumer behavior in the grocery industry. Numerous retailers like Walmart and Instacart now offer curbside pick and same-day delivery to meet consumer requirements.
Similarly, Aldi is focused on developing a strong digital presence and is investing in improving the e-commerce experience. Seamlessly integrating its in-store and online offerings, its expansion plans push an omnichannel retail model.
The retail model incorporates the use of technology to enhance consumer experience. To reduce wait time, Aldi is testing self-checkout kiosks in some stores. The kiosks will allow customers to scan and bag the shopped product, offering a convenient shopping experience.
What Will Be The Impact of Aldi's Expansion on the Grocery Market?
As a discount supermarket, Aldi delivers on their promise of low prices by streamlining its operations. The company has become a favorite among cost-conscious shoppers who want to maintain quality. Its growth plans are sure to have a significant impact on the US grocery market.
In a recent interview with Grocery Dive, Bill Bishop, co-founder of consulting firm Brick Meets Click, was told that Aldi's expansion could pressure other retailers to lower their prices and improve their offerings to stay competitive.
Other grocery chains must respond and modify their strategy and incorporate cost-cutting measures. Known as Walmart Grocery, the store offers a similar shopping experience to Aldi, focusing on low prices.
Moreover, increasing stores will lead to a rise in demand for Aldi's private-label products. These products are typically sourced from local suppliers, which can have a ripple effect on the economy by supporting small businesses.
Aldi's expansion is likely to benefit consumers. Lower prices and a highly competitive grocery market will force competitors to decrease prices.
It is favorable for consumers struggling with the rising cost of groceries. In addition, the expansion will lead to new job opportunities. The company has already announced plans to hire 20,000 new employees as part of its expansion plans.
Overall, Aldi's plan to open 120 new stores in the US is a win-win for both the company and consumers. By offering high-quality products at low prices paired with increased e-commerce capabilities, Aldi will soon disrupt the grocery industry.
This strategic move also focuses on increasing convenience, value, and quality, increasing the discount grocer's chances of success.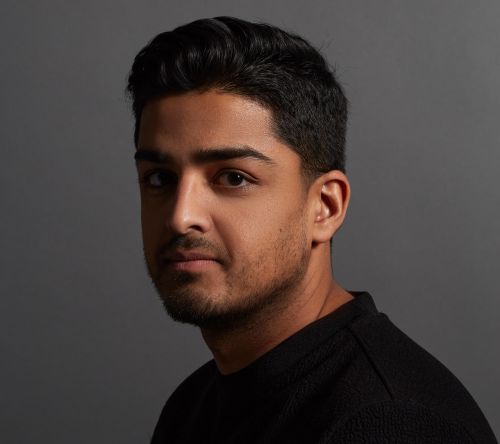 Ali Anees is a professional brand marketer focused on enhancing customer experiences. His focus is on conducting all-rounded research on U.S. retailers and services to provide updated information for our consumers.
He has a background in strategizing and developing marketing tactics for large Consumer Packaged Goods organizations. His understanding of the industry is beneficial when it comes to finding detailed and accurate information for our consumers.