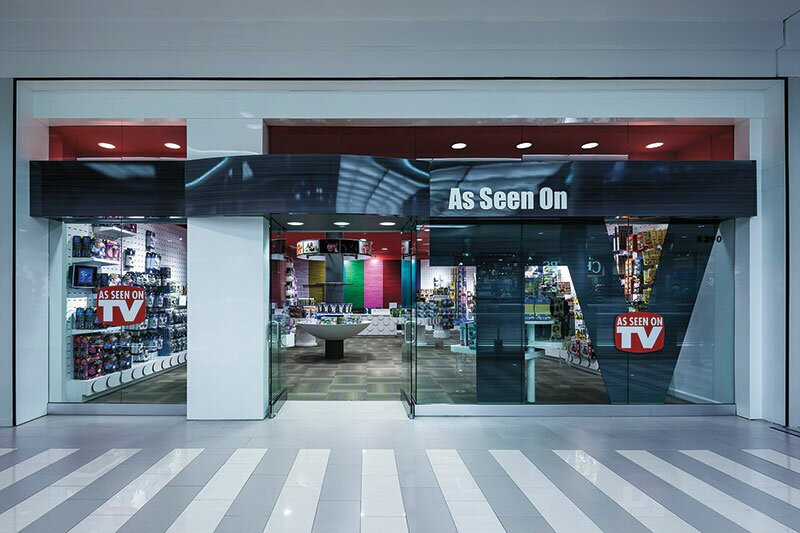 Some pop-ups are meant to look temporary, but follow this advice if you want to convince any customer that your shop is permanent.
It's often said that if you want to be in business, you must first look like you mean business. That holds true even if you're launching a limited-time pop-up shop. Oftentimes pop-ups are meant to have a temporary look but what do you do when you want your shop to look permanent? You develop a storefront strategy to amp up your curb appeal and improve the overall shopping experience. That's what sets newcomers apart from corporate retailers but there is a way to beat them at their own game via the visual merchandising of your pop-up.
Corporate retailers pour tons of money into research to gain a better understanding of the buying habits of their targeted audiences. From this data, they determine the best strategies in which to engage customers through internal and external means. Internal means include space planning, design, merchandising and the customer shopping experience. External means include marketing, social media, advertising and brand awareness. Let's concentrate on creating a dynamic customer experience through design and merchandising that will put you on par with corporate retailers.
Determine your customer profile
It's intoxicating to think that everyone passing by your pop-up is a potential customer. However, believing in that fantasy generally leads to a watered-down store design that lacks focus, direction and the ability to motivate sales from the right customers. So, before starting the design process, you must clearly understand who your target customer is, what motivates them and what it will take to convert them from casual shopper to loyal buyer. Why is this so important? If we do not do the research, it is like throwing darts at a wall and hoping one will land where it is intended. Hope is not a strategy. This simple research will provide valuable information that will help you make better decisions regarding the store design themes, space planning, merchandising strategy and fixture plans. Those things will enhance the customer experience, thus leading to a higher conversion rate of sales. The customer's decision-making process in your store can be directly connected to your brand's message, store design, service and your merchandising plan. A poorly planned and executed store plan can have seriously adverse effects on sales.
Create a professional look
One clear way to spot a poorly planned retail design is through its use of mis-matched fixtures; some chrome, satin or wood. While some boutiques can pull off an enticing store layout with an eclectic mix of fixture finishes and styles, you're better off with a uniform and complementary fixture plan as part of your the overall design. Be careful when you use fixtures that don't match. Unless you're sure you can pull off the shabby chic look, your store design might instead look like a second-hand shop or consignment store that screams "discount" and "temporary."
If you can't afford one style of fixture, here's an affordable way to convert varied fixtures to a cohesive style: a graphic wrap to create uniformity throughout all fixtures.
As you begin to plan your pop-up with an eye toward looking like a permanent store, think about curb appeal. You want to command attention with your first impression. Your customer should be able to quickly understand what it is you're selling and notice what sets you apart from neighboring retailers.
Signage must look professional and can be designed to mimic expensive channel-lit signage by simply using layers of sintra (PVC) to create more depth and character.
When it comes to the entrance of your pop-up, the larger the opening, the better. Do not restrict access into the space with clutter or merchandise. This is the decompression zone. Give your customers the space they need to shop. Your entryway should also be bright. Humans are like moths—attracted toward light.
And, when it comes to window displays, try to tell a story. That's always an effective way to get customers to stop, linger and then shop.
Plan your space
Once you've lured the customer into your pop-up, you'll want to pull him or her through your space by properly positioning merchandising zones. Think of these zones like an old pinball machine with touch-points along the way to engage the customer. These zones can also maximize sales per square foot while allowing for greater mobility through the store.
It's also imperative to give people the room to shop. No one likes to feel crowded or restricted. Plan a minimum of three to five feet between fixtures.
If you sell multiple brands or types of products, think about creating a store within a store to differentiate
those items.
Merchandise your products
Successful retailers tell a story with their visual merchandising. Be creative but be respectful of the brands you sell. Many brands have guidelines when it comes to merchandising their products. Studies have actually shown that store sales were greater when products were merchandised by brand and not by use or other designation. Use a brand's name recognition to your advantage.
Try to display items in groups of odd numbers: three, five, seven, etc. And, display those items with one large prop. Graphic elements like that help set the theme and tell the story.