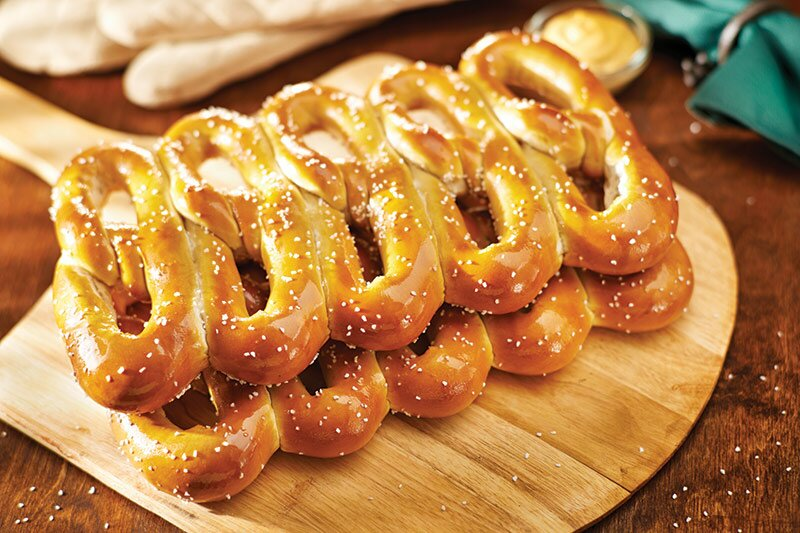 Which of these major snack-food purveyors is the best match for you?
America's love of the soft pretzel—sweet and doughy on the inside and buttery and salty on the outside—first began when German and Swiss immigrants brought this comforting snack with them from their homelands as they settled in Pennsylvania Dutch Country (near Lancaster). According to folklore, German monks first created the twisted bread design to resemble arms folded in prayer in homage to their religious beliefs. By the 20th century, this hand-held snack became popular street food sold by vendors on street corners in New York City, Chicago and, of course, Philadelphia.
Today, the pretzel industry in the United States is valued over $550 million. It's an ideal franchise business for entrepreneurs that are passionate about old-world snacks or who wish to collaborate with one of today's top brands. But which pretzel company has the strongest brand recognition? How do the companies differ from one another? And who has the widest range of franchise opportunities for entrepreneurs who are ready to invest? Read on to determine which of these major players—Auntie Anne's Pretzels, Pretzelmaker, Wetzel's Pretzels or Philly Pretzel Factory—is the right match for you.